Seven Crofts Gin looking for new growth in 2020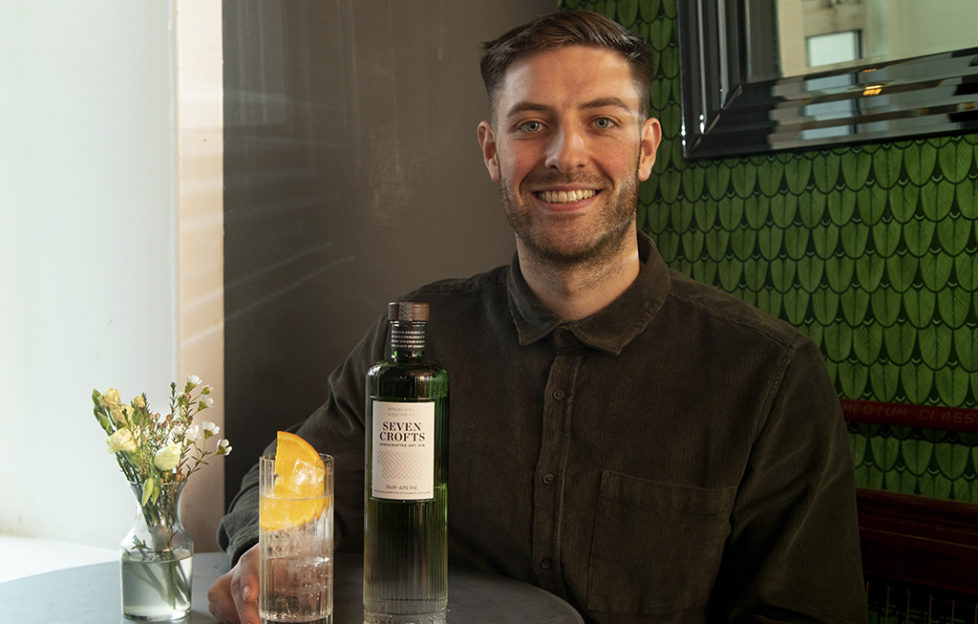 The Highland Liquor Company has announced Louis Wright as the brand and sales development manager of its premium handcrafted dry gin, Seven Crofts.
Seven Crofts Gin, which launched at the end of 2019, has already secured listings with five-star hotels, restaurants and retailers including Harvey Nichols, Michael Caine's Michelin star restaurant at Lympstone Manor and flagship bars both in the UK and beyond.
Louis' role will be to work with the on-trade to drive listings and to be the brand's ambassador at industry events hosting samplings and tastings of Seven Crofts.
He brings a wealth of knowledge about the gin market having previously worked as a head of production for Orkney Distilling Ltd. designing and distilling new gins, as well as establishing a gin bar, visitor centre and creating a visitor tour-experience in the new distillery.
Louis said: 'I instantly loved the product and feel of the Seven Crofts brand. It's an unapologetically classic gin presented in a stunning bottle. It's easy to promote a product when you are passionate about the brand and I look forward to introducing it to bartenders and leading tasting and sampling events across the UK.'
Seven Crofts is a small batch London dry style gin which is hand distilled in Ullapool. It is a vibrant, opulent gin with notes of perfumed forest fruit, and spicy hints of coriander and pink peppercorns giving it a long, warm finish.
Robert Hicks, co-founder of the Highland Liquor Company said: 'Helen and I are delighted to be building a strong team around us. Louis has the ideal experience to be our sales and brand ambassador given his distilling background.
'He is passionate about growing the brand and given the success to date in the on-trade, we are keen to build on this and keep up with the demand we have seen since we launched last October.'
The gin is named after the original seven private dwellings that made up Ullapool in 1791. Those dwellers sought to generate growth by establishing unique crafts and exporting goods throughout the country. Following in their footsteps, the founders, Robert Hicks and Helen Chalmers, have been inspired to create exceptional handmade spirits.
Seven Crofts Gin retails at £40 RRP for the 70cl bottle and is available online at www.highlandliquorcompany.com as well as in selected specialist retailers and bars.