A digital makeover for Scots air raid shelter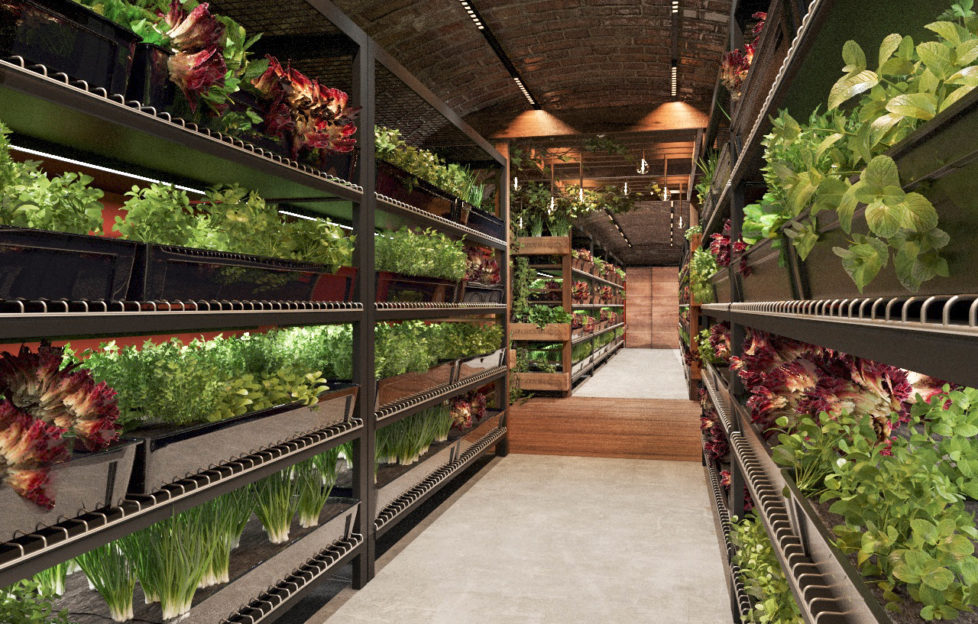 An abandoned Scottish air raid shelter has been given a digital makeover.
Up and down the country there are a vast array of historical buildings that are now abandoned or in a state of decay; but what if these buildings were bought back to life?
Barratt Homes have been imagining how interesting buildings could look, including the shelter in Inverclyde, which has been digitally reconstructed as a sustainable indoor farm
A Barratt spokesman said: 'Regenerating disused areas and building communities is a big part of what we do – from the redevelopment of the former West Ham United football ground in east London to the transformation of disused public land such as Cane Hill Hospital in Coulsdon.
'So, we've reimagined five of the UK's most interesting derelict spaces as new designs that could provide a different use for the space.'
A relic of a dark time in history, the air raid shelter in Inverclyde is the UK's largest purpose-built World War II shelter and acted as a safe haven for more than 1000 people during the Nazi bombings.
The dark, rusty, labyrinth-like tunnels are built into the side of a cliff in Port Glasgow, and are now dirty, desolate and forgotten but would provide ample underground space to develop a sustainable indoor farm for growing local vegetation and produce.
According to research, civil engineers are trying to solve the problem of increasing populations by building downwards rather than upwards, and installing agriculture into existing tunnels, mines and underground spaces is a good opportunity.
Indoor farming of this kind is usually done using hydroponics, aeroponics and container gardens, and requires an intensely controlled environment for artificial light, humidity, temperature and gases – which is why a structure like this air raid shelter would work well for producing local, energy-efficient and pesticide-free crops.
(Please note, this location is privately owned and inaccessible due to health and safety risk – these designs are purely for entertainment and inspiration purposes.)
Visit HERE to see the other other images before and afters.