Edinburgh Gin launches first TV advert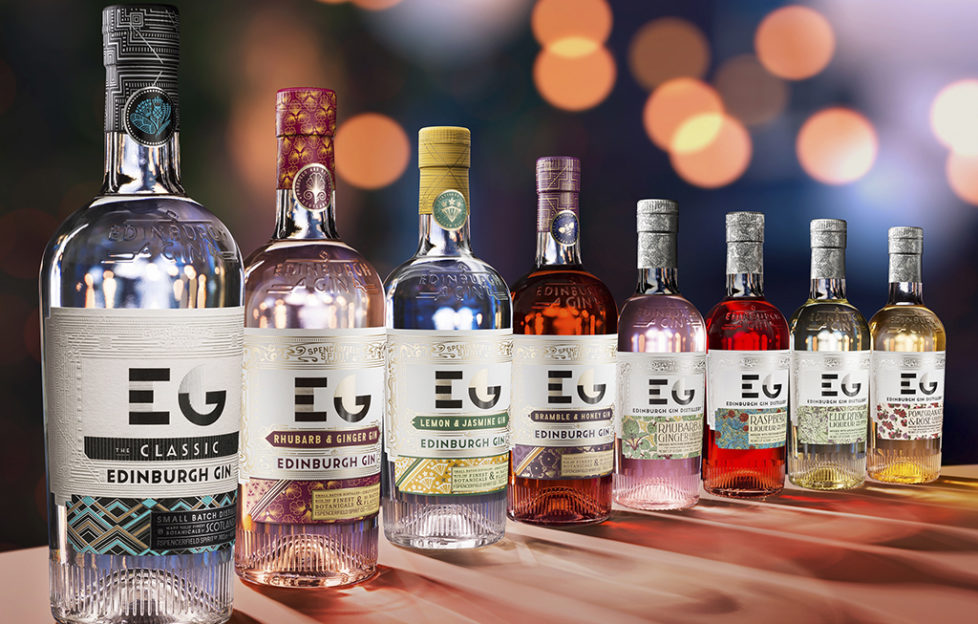 Edinburgh Gin has today launched its biggest-ever brand campaign, Filled with Wonder.
Featuring its first-ever TV spot, which will debut exclusively on Channel 4, the campaign leads viewers through a fantastical journey of flavour, capturing the brand's point-of-difference as a highly original but carefully considered gin-maker.
Creatively reimagining the taste of their signature Rhubarb & Ginger gin, the dreamlike ad showcases the wonders worked by Edinburgh Gin with natural flavours – and also encourages discovery of its extensive range. The brand offers the biggest choice of gins and gin liqueurs on the market – 18 in total – including Lemon & Jasmine, Bramble & Honey and a number of award-winning London Dry gins.
Set to the classic Frankie Valli song, 'The Night', the advert leads the viewer through changing perspectives, representing the imagination that lies behind Edinburgh Gin's craft. Opening on a blossoming flower bed, the scene transforms into an urban party surrounded by a forest of rhubarb, then shifts to Edinburgh's legendary skyline before emerging from a Rhubarb & Ginger gin and tonic.
Projected against The Dome, an iconic building in the heart of Scotland's capital, the advert will premiere on the streets of its namesake city tonight at 6pm ahead of being shown more widely. The first television spot – with a special animated branded introduction – can be seen during the ad break of First Dates on Channel 4 this evening from 10pm.
Meanwhile, the brand is launching an out-of-home execution, adapted from the central creative, while PR, social and events will kick in throughout 2020 as part of the multi-million pound campaign. The TVC has been created by Bright Signals and produced by Glassworks. Media buying and buying is managed by PHD Manchester and PR by WIRE.
Neil Mowat, UK marketing director of Ian Macleod Distillers, who own Edinburgh Gin, said: 'We work wonders with our gin. We know how to make it brilliantly, no shortcuts, no exceptions. That means not only taking great care in what we do but also great joy too. So, beyond the very best distillation, we always add creativity and original thinking to the mix. Inventiveness is essential to Edinburgh Gin – and that's the story our new campaign sets out to tell.
'Since we pioneered Rhubarb & Ginger over five years ago, we've continued to create combinations of natural flavours that are sophisticated, sometimes surprising but always beautifully balanced and crafted. In doing so, we've built a world of remarkable gins that we take deep pride in – and that add their own distinctive magic to the category.
'The taste journey offered by our gin is exceptional – no other brand has our diversity of choice or intensity of natural flavouring. Made in Edinburgh, one of the wonder capitals of the world, imagination is in our DNA and that why the storytelling in our marketing is far from ordinary.'
The campaign comes at an interesting time for gin. It is now the U.K.'s most popular spirit, having experienced astronomic growth in recent years. More than a quarter of the population has bought gin and gin liqueurs in the 12 months to June 2019, helping to create an industry worth £2.2bn.
Three new, full-strength flavour extensions from its multi-award-winning distillery have been released in the past year, including Rhubarb & Ginger, Lemon & Jasmine and Bramble & Honey, each of which combine their own balanced natural flavours with the juniper-forward profile of a classic gin (all are 40% ABV, 70cl and have an RRP of £28). Their gin liqueurs and ready-to-drink range are in national distribution.
Neil added: 'We have always led the way as a brand, pioneering both flavour and choice – a precedent we're committed to continuing.
'It's an exciting time in the category and this substantial investment in our marketing signposts a wonder-filled year to come for Edinburgh Gin. We plan on bringing the concept to life even further in the coming months, introducing moments of wonder to excite drinkers, from special events, to new partnerships.'
For more details visit www.edinburghgin.com.