Cafe at Home from an Edinburgh institution
Neil Forbes is one of the good guys.
As well as doing lots of culinary outreach among young chefs, the well-travelled and hugely experienced chef-patron of the Edinburgh institution that is Cafe St Honore was one of the pioneers of the trend towards increasingly unfussy, seasonal produce, and is a leading light in the slow food movement.
So I was interested to see how his "Cafe at Home" menu shaped up. Neil developed a love of cooking by preparing soup with his granny as a child, and that ethos of preparing food to be eaten at home has come in useful.
He is one of many chefs who have innovated during the pandemic by producing restaurant-quality meals that can be picked up from their Thistle Street premises between 4-6 from Thursday to Saturday and then cooked at home.
For chefs like Neil, whose Cafe St Honore has a famously loyal and helpfully well-heeled following, it has been a lifeline. But was it any good?
The answer, given that some of the meal had to be reheated by me, was a qualified yes. We started with sourdough and unsalted butter with smoked mackerel pate, pickles and organic salad which, given that there was no way my ineptitude in the kitchen could intervene, was as good as you would expect.
The main course of organic lamb and black pudding pave with minted greens and wild garlic pesto was, however, the highlight.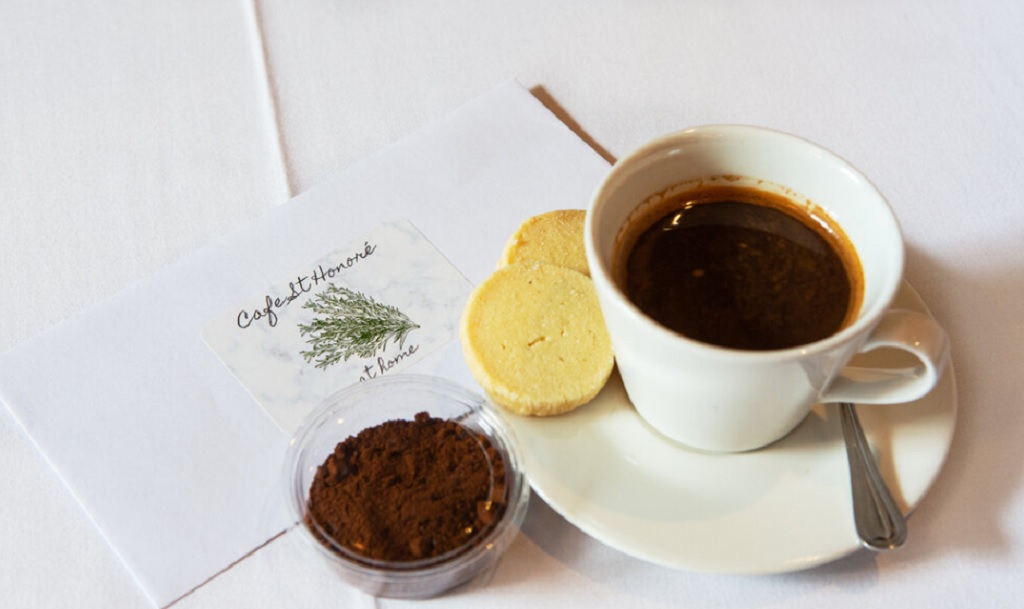 Despite my scepticism, the instructions on how to reheat and prepare were clearly idiot-proof as I managed it pretty easily. While there was nothing in the starter that I could not have created myself (although obviously not as well) the pave was something I wouldn't even have attempted. As it was also the first restaurant-quality I'd had in months, we wolfed it down.
Pudding was meringue with crème chantilly and new season strawberries, a delightfully breezy summer classic, that was followed by a chunk of IJ Mellis cheddar with oatcakes and chutney. We rounded off with the dark, rich artisan roast coffee that had been supplied, which came with a handful of lovely shortbread.
At £29.50 each this is not cheap, and the servings are considerably smaller than we'd make at home (which may explain why the scales are falling apart). But it is, after all, the weekend, so what better time to treat yourself – especially as being able to sit in a restaurant with friends remains a distant dream.
Cafe St Honore, 34 Thistle St N W Ln, Edinburgh EH2 1EA.
0131 226 2211