A cool, relaxed eaterie which is perfect for foodies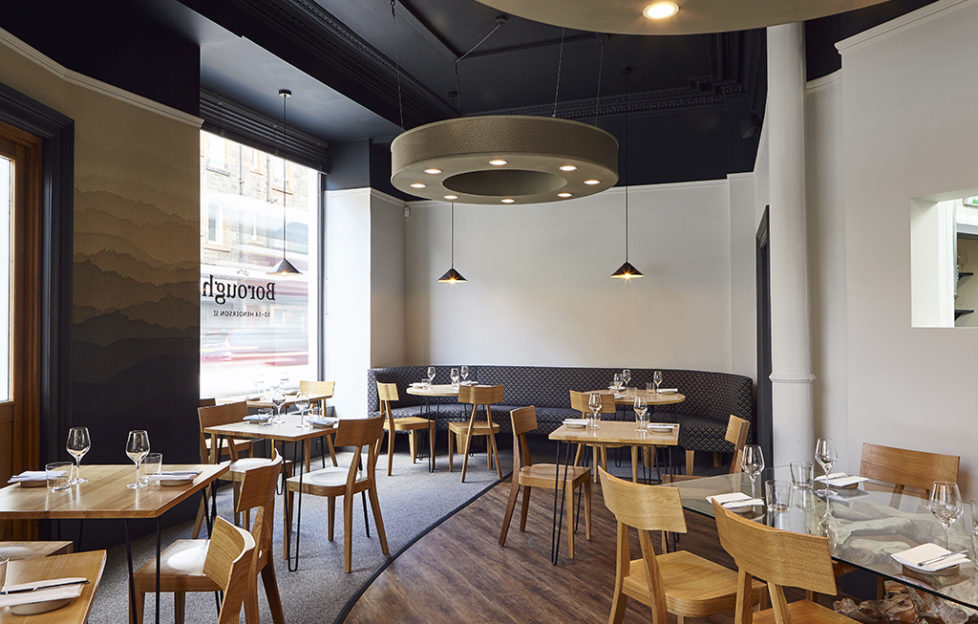 Darren Murray, head chef of Norn, which previously occupied this nook of Henderson Street in Leith, has reopened the space as Borough, a contemporary neighbourhood eatery with European flair.
The small and larger dishes, priced roughly between the £5 and £14 mark, are elegant yet laid-back and perfect for sharing.
Combining a rainbow of textures and flavours, some of the items on the menu when I visited were a delicate courgette tart with nasturtium and black olive; a delightfully al-dente tagliatelle with mussels and gherkin and a rich and tangy pigeon, beetroot and black pudding.
Despite having tried three of the savoury dishes, I had plenty of space for pudding and the smooth and crunchy chocolate, mint and hazelnut was divine.
The menu changes regularly depending on seasonal ingredients and the items that can be sourced from the restaurant's local suppliers.
Restaurant manager Archie Kyle, who came from Fishers, is also on hand to provide plenty of astute drinks recommendations from the extensive wine list – many of which are available by the glass.
For foodies looking for a cool, relaxed eatery just a stone's throw from the Shore, this is a must-visit.
Borough, 50-54 Henderson St, Leith, Edinburgh, EH6 6DE.
0131 629 2525