We share Gok Wan's recipe for chicken ramen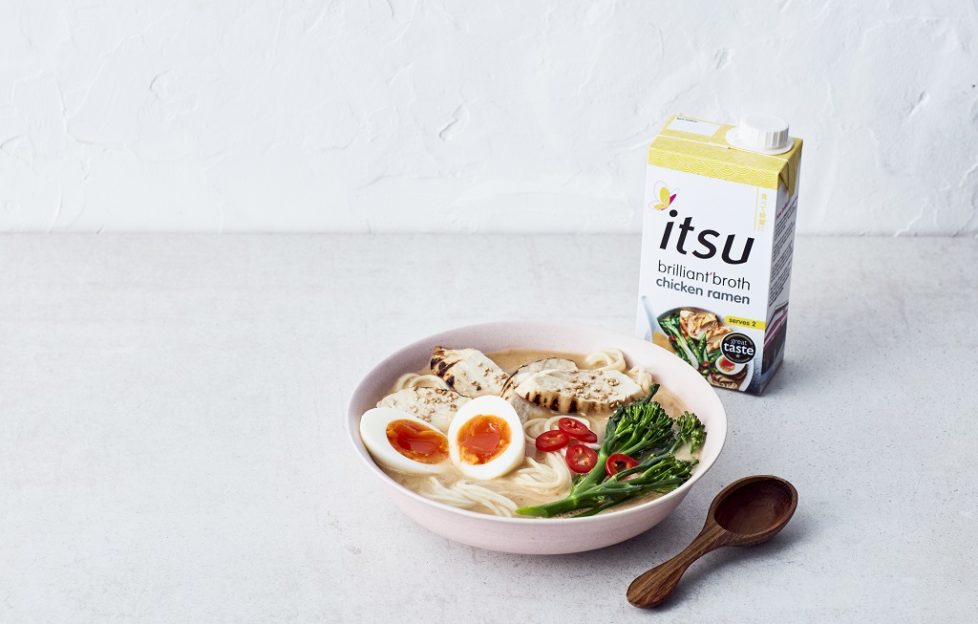 Gok's chicken ramen (serves two)
1 itsu classic ramen brilliant'broth
1 chicken breast
2 eggs
2 portions of fresh or dry ramen noodles
4 tenderstem broccoli
1 chilli
Grill or pan fry the chicken breast with salt, pepper and olive oil [about 10 mins on each side].
Boil your egg [about 6 mins from room temp for a medium yolk], and then submerge in cold water before peeling.
While the chicken & eggs are on the go, cook the noodles as per pack instructions.
Pour the chicken ramen brilliant'broth into a saucepan and heat to a simmer.
Cut the tenderstem broccoli length ways and steam for 3 minutes.
When the noodles are cooked separate them into two bowls and pour over the simmering brilliant'broth.
Top with the sliced chicken breast, tenderstem broccoli and a boiled egg, halved.
Finish with some finely chopped chilli.
Recipe © itsu / Gok Wan | https://www.itsu.com/
This week we're sharing recipes from celebrity chef and fashion icon Gok Wan.
Gok is working with itsu – the Asian-inspired, healthy food brand – to come up with recipes which are perfect for lunches whilst working from home.
Today, we share Gok's chicken ramen recipe.