Try this recipe for an alternative breakfast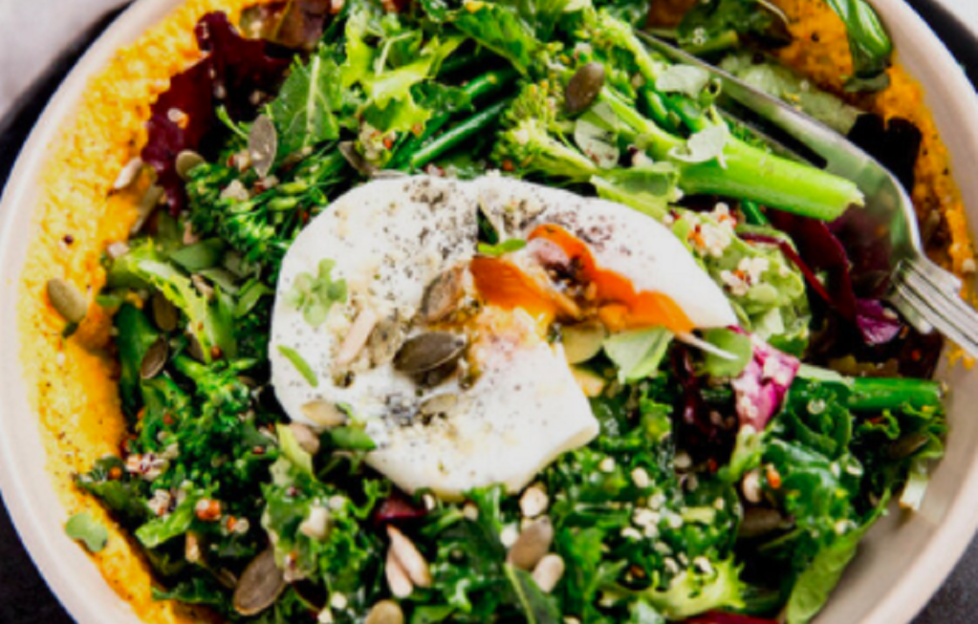 Breakfast salad with ChicP carrot, ginger & turmeric hummus
2 tbsp hummus
1 cup kale
1 cup salad mix
1 egg
1 cup broccolini
1/4 cup quinoa
Olive oil
2 tsp apple cider vinegar
Pepitas
Hemp seeds
Volcano salt
Sunflowers seeds
Rinse the quinoa and cook in boiling water for 10 minutes. Pan fry the broccolini in a little olive oil and set aside.
Boil water with a splash of olive oil and salt. Crack an egg in a small dish and place into the boiled water. Cook for 2 minutes and place aside.
Massage the kale in some olive oil and apple cider vinegar until softened. Mix together with salad mix, seeds, broccolini and quinoa.
Smear ChicP Hummus on the dish, add salad mix and top with poached egg. Sprinkle some volcano salt to poached egg for an extra salty taste.
Recipe © ChicP | https://www.chicp.co.uk/
We continue to bring you healthy recipes this week, and today bring you a filling breakfast idea.
The seasonal and sustainable snack brand, ChicP, offers a delicious range of nutritious veggie bites and healthy hummus dips which are all made from surplus vegetables.
Ideal for dunking, spreading or dolloping, ChicP is a great accompaniment to any picnic or BBQ.
Today we present another filling food idea.