This yummy cheesecake is so sweet and tangy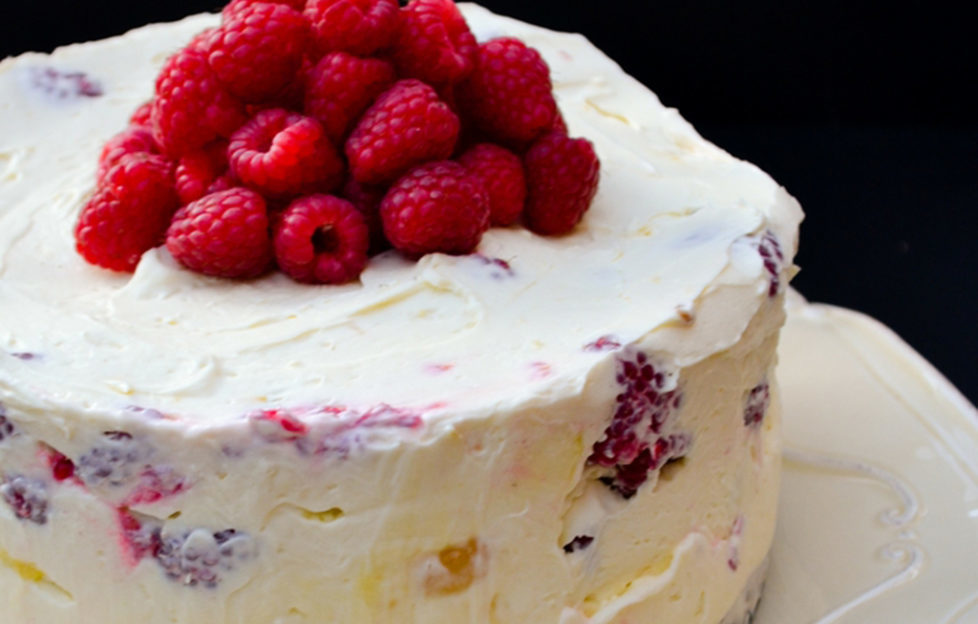 Deep lemon curd and raspberry no-bake cheesecake (Serves 8-12)
200g ginger nuts
100g butter
600ml double cream
5tbsp caster sugar
560g Philadelphia full fat cream cheese
Finely grated peel from two lemons
Juice from ½ lemon
300g lemon curd
2 punnets Scottish raspberries
Spray a deep 20cm (7 inch) cake tin with non-stick baking spray or line with baking paper.
Melt the butter in a small pan and in a large bowl, crush the biscuits to a fine crumb using the end of a rolling pin. Pour the melted butter into the biscuit crumb and mix well. Press firmly into the base of the cake tin and pop in the fridge.
Whisk the double cream until thick and firm with the sugar and lemon peel. Whisk in the lemon juice and cream cheese and most of the curd, then fold in the rest of the curd and half of the raspberries. Pour it into the tin and smooth off. Pop the cheesecake in the fridge for a few hours to set.
Take it out of the fridge when you are ready to serve it and loosen the edge of the cheesecake with a hot knife (run it under hot tap water) around the edge and carefully pop the cheesecake out of the pan. Serve topped with a mound of fresh Scottish raspberries.
The sharp natural tang of lemon is the perfect accompaniment to the sweetness of raspberries.
We are blessed with some of the finest fresh fruit in the world, with our strawberries and raspberries in demand all over the UK, and they marry perfectly with zesty lemons.
Here we present a delicious cheesecake recipe.
Recipe by Jacqueline Meldrum www.tinnedtomatoes.com