10 minute chestnut salad is great for those in a rush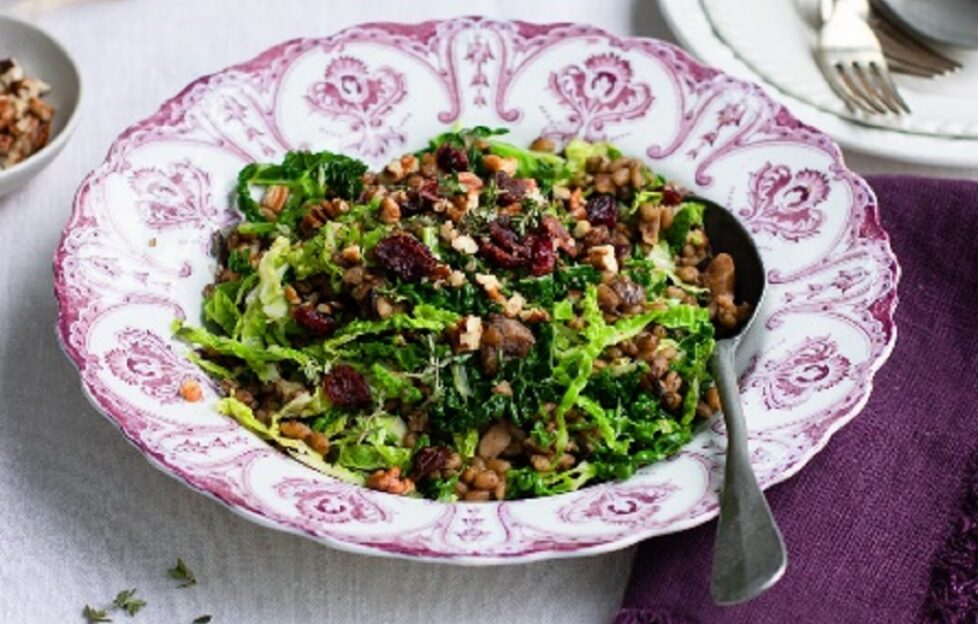 10 minute chestnut salad
160g savoy cabbage
1 250g pouch of Merchant Gourmet Spiced Grains & Chestnuts with Wild Rice & Cranberries
1 tbsp olive oil
30g pecans, roughly chopped
30g dried cranberries, roughly chopped
10g fresh thyme, leaves removed
Finely shred the cabbage and place in a heatproof bowl. Cover with boiling water and blanch for 4-5 minutes or until vibrant green and softened slightly. Drain well and return to the bowl.
Meanwhile, heat the grains in the microwave as per the packet instructions. Add to the bowl with the olive oil and a big pinch of salt and pepper. Toss together with the pecans and cranberries, reserving some to serve, then divide between two bowls.
Top with fresh thyme leaves and the remaining pecans and cranberries.
Recipe © Merchant Gourmet | https://www.merchant-gourmet.com/
Sometimes, we don't always have time to prepare a huge meal, so our recipe of the day is so handy for thise in a rush.
Merchant Gourmet – the plant-based pulses and grains brand – has a delicious spread of plant-based tasty recipes.
Today, we present a recipe for a 10 minute chestnut salad.