Organic, biodynamic and natural wines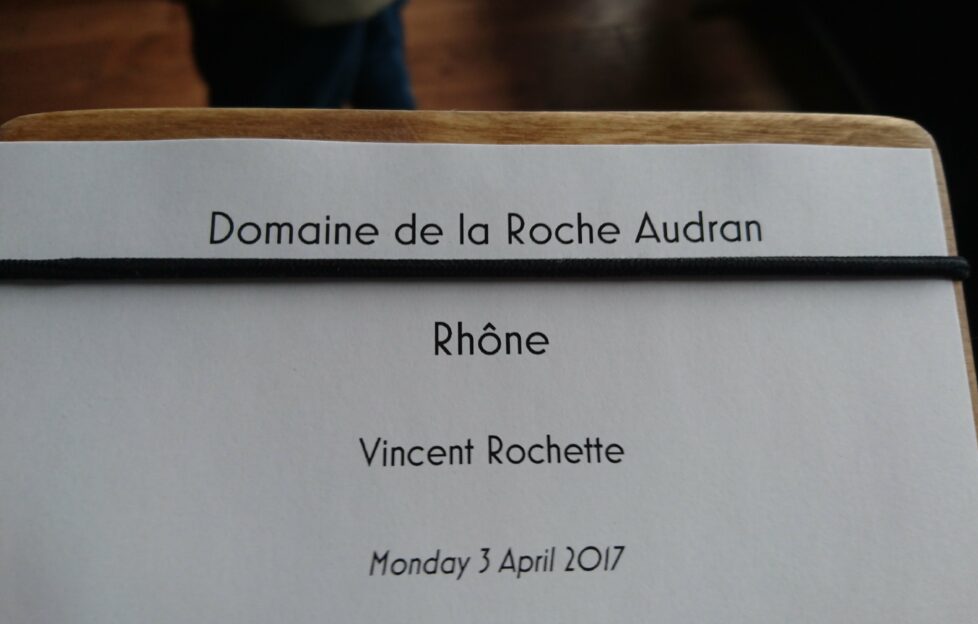 PETER RANSCOMBE
WINEMAKERS have many motivations for tending their vineyards using organic methods; some want to improve their soil, some want to enliven the taste of their wines and some want to protect the land that's been home to their family for generations.
Vincent Rochette has another reason for farming organically – the health of his daughter.
Her allergies made the owner and winemaker at Domaine Roche-Audran in the Côtes du Rhône winemaking region in South-East France realise the effects that our food and our drink have on our bodies.
Rochette doesn't use any industrial chemicals that would damage the environment or people and has set up an apiary to encourage bees into the vineyard to pollinate his plants.
He even grazes his horses among the vines during the winter to add further fertiliser to the soil.
For me, the results of his organic winemaking show through in the finished products – his 2016 Côtes du Rhône Nature (£12.35, L'Art du Vin) demonstrates really bright aromas of violets, blackcurrants and blackberries, and the fact that he doesn't add sulphites – the chemicals normally used to preserve wine – means the flavours are even fresher than in his standard wine.
His 2014 Chateauneuf-du-Pape (£35.90, L'Art du Vin) is equally as impressive, with lots of redcurrant, red cherry and strawberry flavours linked with vanilla and aromas of wood smoke.
It's made solely from Grenache – instead of being blended with Syrah and the other mix of black grapes usually found in Chateauneuf-du-Pape – and has a delicious crack of black pepper on the finish.
Another part of the appeal of organic winemaking for Rochette is reflecting a sense of place in his wines, capturing the character of the vineyard instead of distorting it in the winery.
"The job is in the vineyard," he explains. "Eighty to ninety per cent is in the vineyard."
He's in good company too. Figures released by trade body Inter-Rhone show that more than 3,000 vineyards in the region have now been certified as organic.
Celestial bodies
As well as going organic, Rochette also uses biodynamic techniques in his vineyard.
While the word "organic" is becoming more familiar on many food and drink labels, "biodynamic" still turns heads when it appears on a wine bottle.
Biodynamic agriculture was defined in the 1920s by Rudolph Steiner, the Austrian philosopher best-known for his eponymous schools.
All biodynamic vineyards follow organic practises, but also treat their vines with nine "preparations" made from plants and minerals and carry out tasks such as planting, pruning, watering and harvesting according to the lunar cycle, with periods set aside as "flower" or "fruit" days.
Critics argue that biodynamics has no basis in science and is simply a hippy fad, but proponents see it as a natural evolution from organics.
As a physicist and a journalist, I always want to see the facts and the evidence, but I keep an open mind when it comes to biodynamics, which was reinforced after visiting the Littorai vineyard in California, run by pioneer Ted Lemon, who has gone a stage further and created a biodynamic farm to make his own preparations.
After all, such preparations – mainly to protect the vines from attacks by pests – could simply be viewed as "natural" alternatives to "industrial" chemicals, while carrying out pruning and other tasks in the vineyard to tie-in with the Moon's influence over the water in the plants could eventually perhaps be tested and analysed.
Pull up a stool
Speaking with Adam at L'escargot Blanc's Bar a Vin in Edinburgh, there certainly seems to be a growing interest in both biodynamic and organic wines among his customers.
"People are starting to ask for them," Adam explains. "Often people will have read or heard about them before and so they'll come in and ask what are organic, biodynamic and natural wines."
Bar a Vin serves a range of organic and biodynamic wines, including the 2014 Gabriel D'Ardhuy Bourgogne (£39), with really intense melon and lemon rind aromas on the nose, along with green apple and fresh lemon. On the palate, it has a great balance between the lemon and deeper lemon rind fruit flavours, the refreshing acidity and the creamy and buttery notes, along with some vanilla from the oak ageing.
The same freshness and fruity clarity was also true for the biodynamic 2015 Classic Domaine de L'Ecu Loire (£30) – I often find wines made with Muscadet grapes from the Loire can be a bit wishy-washy, but this example boasted plenty of pear and melon aromas and flavours, along with a textured feeling in the mouth from the wine being allowed to age on its lees, the spent yeast from the fermentation that turns the grape sugars into alcohol.
Among the organics, one that really stood out for me was the 2010 Chateau Haut-Peyrous Recolte (£37), which was unusual in that it was a red wine from the Graves area of Bordeaux, better known for its whites.
On the nose, it had pronounced scents of raspberry, cranberry, blackberry and mint, which were joined on the palate by more complex flavours of bramble, liquorice and cinnamon.
It's a really well-structured wine that would stand-up to food, but was still fruity enough to enjoy a glass on its own.
It's only natural
The third piece to the puzzle is "natural" wines – while biodynamics has clear definitions and organic wines are certified by bodies such as the European Union's Standing Committee on Organic Farming (SCOF) or Sustainable Wine South Africa (SWSA), the world of "natural" wines is a bit hazier around the edges.
And hazier is the word. Natural wines are often ridiculed for their lack of clarity, with winemakers often choosing not to filter or fine their wines to remove harmless sediment, as part of a wider desire to avoid as much interference as possible.
Yet dismissing all natural wines as hazy is lazy, with some of the best examples exhibiting freshness and verve.
Writing in the May issue of Decanter magazine, Simon Woolf described natural wine as a "small but significant niche"; the very fact a tasting of 122 natural wines featured in a mainstream magazine shows just how seriously the world is taking the movement.
At Bar a Vin, the 2013 Extra Libre Vin Naturel Cahors (£50) uses no sulphur and even no machinery in the vineyard. The care and attention paid by hand is reflected in the price, but the quality is unmistakably there too, with intense bramble, raspberry and pencil lead notes on the nose and plenty of firm but smooth tannins on the palate, mingling with a tingle of raspberry-centred acidity and deeper bramble notes.
If natural wines aren't fined or filtered then one of the tell-tale signs is a slight cloudiness or haziness, as with the 2015 Gregory Guillaume Lou Coulego Chardonnay (£42).
Cloudiness shouldn't be a turn-off though – the intense pear, green apple and lemon rind flavours, along with the buttery mouthfeel, will appeal to many fans of Burgundy-style Chardonnay.
Making your mind up
Drinkers will have the chance to decide for themselves about organic, biodynamic and natural wines with two events coming up in Edinburgh.
On Saturday, L'Art du Vin is holding an artisan wine fair at the Columcille Centre, where it will offer visitors the chance to try more than 50 organic, biodynamic and natural wines
Then on 23 July, Joseph Radford and India Parry-Williams are organising the wild wine fair at Timberyard.
"Wild is about creating a community that enjoys wine made in an honest manner with respect for the environment," explains Parry-Williams.
"We wanted to help cement a scene that has struggled to establish itself properly in any British city outside of London."
Read more of Peter's wine, beer, and spirits reviews on his blog, The Grape & The Grain – and check out more great value organic wines here