Lebanon: a taste of the exotic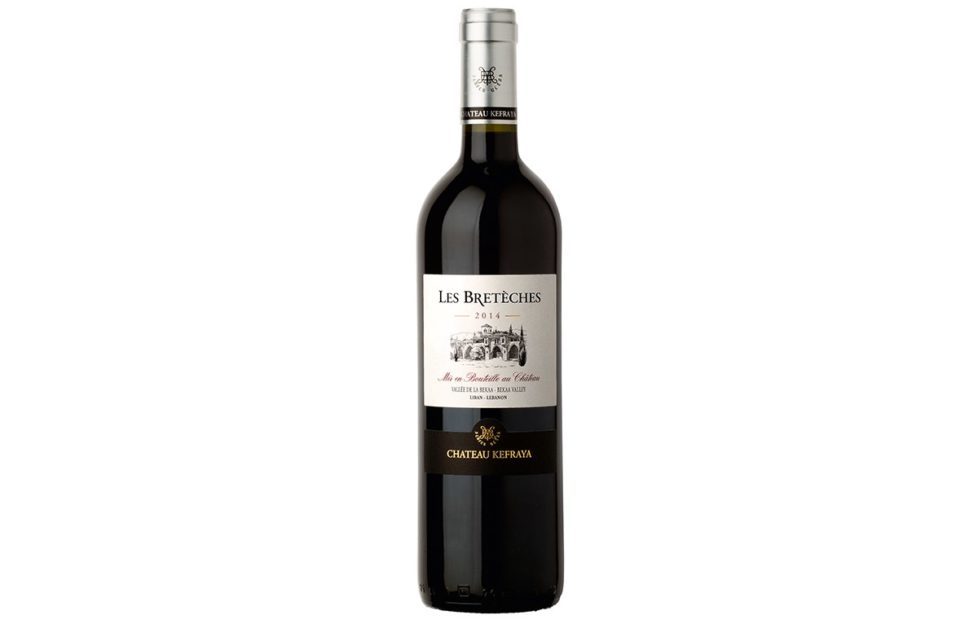 Gutsy reds and a baklava-friendly sweet wine were the highlights from a Lebanese tasting for Peter Ranscombe
"WHEN you think about the sacrifices that winemakers in Lebanon made during the civil war then it's a real privilege to present these wines to you," said guest host Peter Khawli at the start of last night's Lebanese wine tasting at The Edinburgh Academy.
Describing himself as "half-Scottish, half-Lebanese, but raised in Dubai", Khawli is the founder of Chateau de Med, a Glasgow-based wine importer that stocks a selection of bottles from Lebanon.
His point about the country's civil war – which lasted from 1975 until 1990 and claimed some 150,000 lives – is well-made because it forms many people's point-of-reference for the country.
Anyone growing up in the 1980s will remember news reports of hostages being taken, with names like Brian Keenan, John McCarthy and Terry Waite becoming as familiar as Margaret Thatcher, Ronald Regan or Helmut Kohl.
Perhaps those memories are beginning to fade now though. "I spend a lot of time explaining to people where Lebanon is," Khawli added.
Beyond the familiar
One name more than any other is most closely-associated with Lebanese wine: Chateau Musar.
Yet it was fascinating to explore beyond the Eastern Mediterranean country's flagship wine and learn more about some of its other producers.
"Lebanon produces about seven million bottles of wine each year," explained Diana Thompson, founder of Wine Events Scotland and the organiser of last night's tasting.
"To put that in context, Burgundy in France produces about five million bottles a year."
Thompson explained that most of Lebanon's wineries are located in the Bekka Valley, which lies between the Lebanon and Anti-Lebanon Mountains.
The right conditions
Long hours of sunshine mean the grapes can ripen fully, developing their juicy fruit flavours, while colder nights create the all-important "diurnal range", cooling the grapes so they retain their aromatic aromas and their acidity, essential for producing balanced wines.
That acidity was definitely on show in the two white wines we tried.
The 2015 Chateau Kefraya Les Breteches (£15.99) was a blend of five grapes, with its 20% viognier and 12% muscat giving peach, apricot and floral aromas on the nose, before the 50% sauvignon blanc kicked in to produce zesty lemon notes on the palate.
Viognier and sauvignon blanc were joined by chardonnay in the 2015 Chateau Kefraya Blanc de Blanc (£23.99), with pears on the nose and lemon on the palate, along with a saline-like edge.
For me, the acidity dominated the fruit in both wines, suggesting they'd probably work better with food than sitting on their own, with the Blanc de Blanc the slightly better-balanced of the two.
French influence
The reds were the real stand-out wines for me, especially the 2013 Chateau Kefraya Les Breteches (£15.99), a blend dominated by cinsault, a grape that was used in North Africa and now in the South of France as a blending component, but here – and increasingly in other spots too – shining in its own right, with some cabernet sauvignon, grenache and carignan playing supporting roles.
Bramble, smoke and blackcurrant aromas led into fruity black fruit on the tongue, along with sweet vanilla and well-integrated tannins that retained a wee bit of grip for food.
The 2011 Chateau St Thomas Cuvee Les Emirs Rouge (£21.99) – a blend of cabernet sauvignon, syrah and grenache – was aged for 12 months in new oak casks, giving more vanilla and smoke on the nose; it was very Bordeaux-like on the palate, with higher tannins than the Les Breteches and a savoury graphite note.
France's heavy influence on Lebanon's wine making came to the fore in the 2012 Domaine Wardy Syrah (£17.99), which was more like a Northern Rhone syrah than a New World shiraz, complete with damp earth and heavier smoky aromas joining the blackcurrant and blackberry on the nose, before giving way to lush black fruit and more savoury pencil lead and roast meat flavours on the tongue.
A big crowd-pleaser on the night was the cabernet sauvignon-merlot-syrah-blend 2008 Chateau St Thomas Reserve Red (£29.99), which Khawli likened to a Gran Reserva Rioja in terms of the three-to-four years it spent in oak barrels; the aromas and flavours were like aged Rioja too, with sandalwood, warm Port-esque redcurrant and cranberry, and dry spices like cloves, plus richer dark blackberry and blackcurrant flavours on the palate, with plenty of structure too thanks to fresh acidity and firm tannins.
Time for dessert
Khawli's nutty baklava – made to a Lebanese recipe, with less syrup than its Turkish or Greek equivalent – was also a huge hit, especially when paired with the golden syrup, vanilla and apricot richness of the Chateau Kefraya Nectare de Kefraya (24.99), which looked like nectar and tasted like nectar.
Made with ugni blanc white grapes – best known as a cheap blending component and the basis for Cognac and other brandies – I'd love to try this sweet wine with a syrup sponge or even sticky toffee pudding to see how it would pair with other desserts.
Lebanon's wine industry doesn't begin and end in the Bekka Valley either, leaving plenty of opportunities to further explore this country's gutsy and distinctive wines.