Getting ready to celebrate Great British Game Week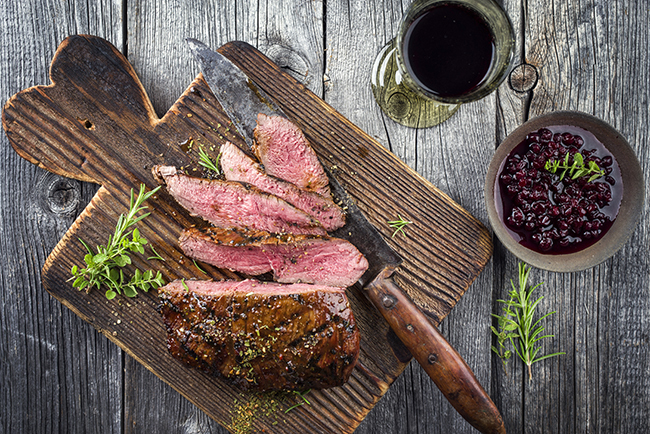 The sixth Great British Game Week is running from 25 November 25 to 1 December.
This promises to be the biggest Game Week yet, championing the finest wild game meat that Britain has to offer.
Great British Game Week is a collaboration between the Countryside Alliance, the British Game Alliance and Taste of Game.
They are joining forces to promote game throughout the length and breadth of the country, in shops, restaurants and pubs. Wild game is a truly special ingredient, combining incredible flavour, versatility and health benefits. Game Week will demonstrate to newcomers to game and connoisseurs alike, that it deserves a more regular place on all of our tables.
Sam Carlisle, of the Countryside Alliance, said: 'Game is one of the finest ingredients in Britain. Wild and with a wonderful story, it is full of flavour and easy to cook once a few old myths are dealt with.
'In an era when meat consumption is under the spotlight, game stands as a prime example of responsible and considered option. Great British Game Week will shout these many benefits from the rooftops!'
Tom Adams, of the British Game Alliance, agreed: 'It is great to see Great British Game Week go from strength to strength as game is taking a real upturn in demand from the British public, the drive to make game more accessible through the innovation of the product has been hugely welcomed by the modern-day consumer.
'The BGA team will be hitting the streets of Bristol and London with the Eat Wild van, serving tasters of our commercial game products, promoting the nutritional and sustainable benefits of game meat to the general public.'
Annette Woolcock, from Taste of Game, added: 'We are very excited about Great British Game Week this year, we will be promoting game at BBC Good Food Show in Birmingham inducing a whole new audience to healthy game meat, we will be on the Festive Stage giving away tasters and creating some fantastic dishes.'