Ten top winter walks for foodies in Scotland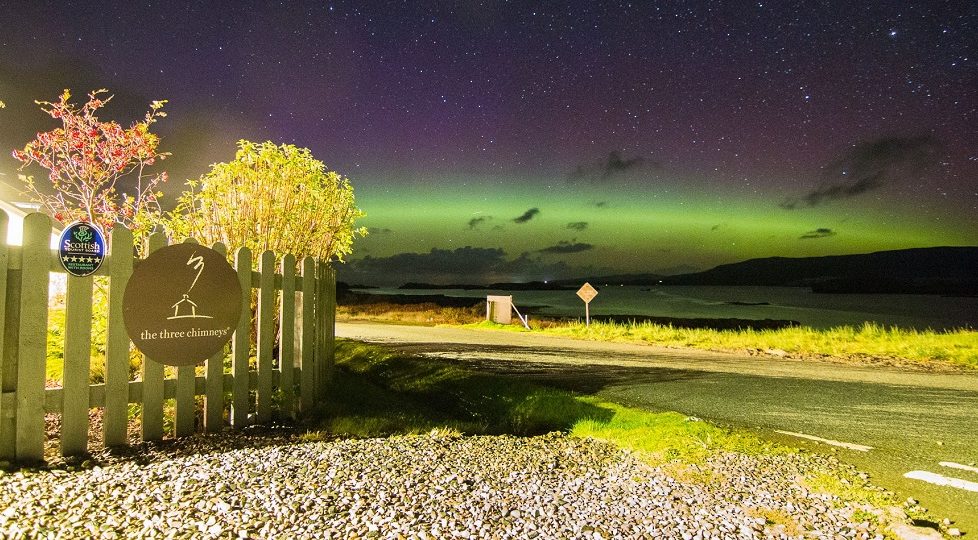 The arrival of winter doesn't mean you need to wave goodbye to the great outdoors.
Quiet, crisp and clear winter days are perfect for exploring some of Scotland's most spectacular coast and countryside scenery – especially with the promise of a wholesome, heart-warming meal and a cosy room after a day exploring.
While Munro-bagging at this time of year might be a little too ambitious, Scotland has no shortage of shorter and more gentle winter walks, all within a stone's throw of some of Scotland's best foodie destinations.
Here is a selection of Scotland's top 10 winter walks for foodies, including Isle of Skye, Argyll, Ayrshire, Bute, Arran, Perthshire and the Highlands.
ISLE OF SKYE
1. Neist Point and The Three Chimneys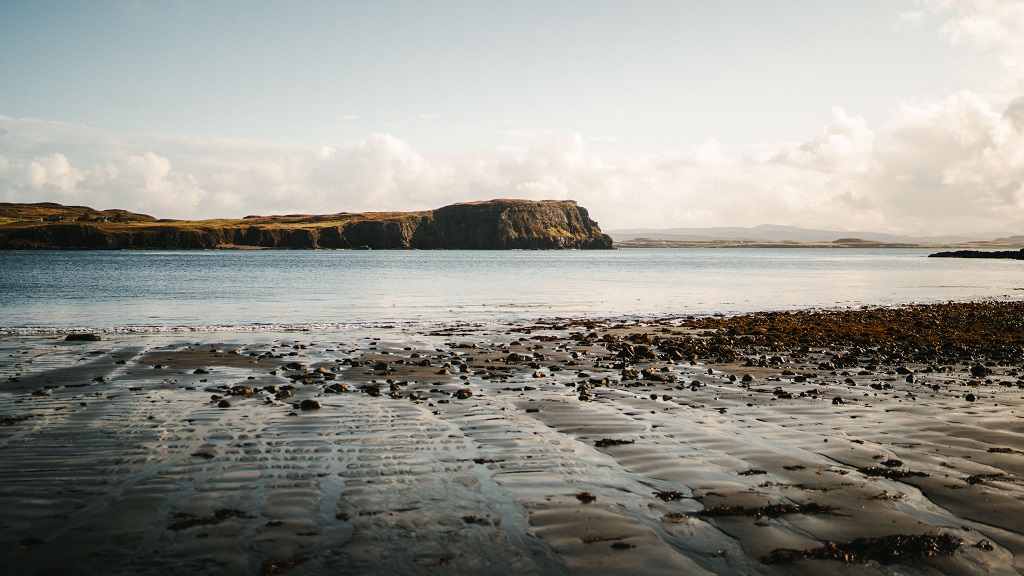 The walk over stunning cliff scenery to Neist Point, the most westerly headland on Skye, and its iconic lighthouse can be completed in just under two hours. While this is a fairly easy walk, the path can be a little steep in places, so take care on the inclines. On a clear day, you'll be able to see all the way across the Little Minch to the Outer Hebrides.
After exploring this pinnacle of the dramatic Skye landscape, retreat to The Three Chimneys at Colbost, which is part of The Wee Hotel Company. Serving the best of Skye, land and sea for more than 30 years, The Three Chimneys has firmly established itself as one of the world's finest destination dining experiences. Head Chef, Scott Davies, is renowned for his hyper-local sourcing, bringing Orbost Farm beef, rare-breed Iron Age pork and wild venison to the table. Be sure to warm up with an aperitif in the cosy House-Over-By before dinner time.
www.threechimneys.co.uk / www.theweehotelcompany.com
2. St Columba's Isle and Skeabost House Hotel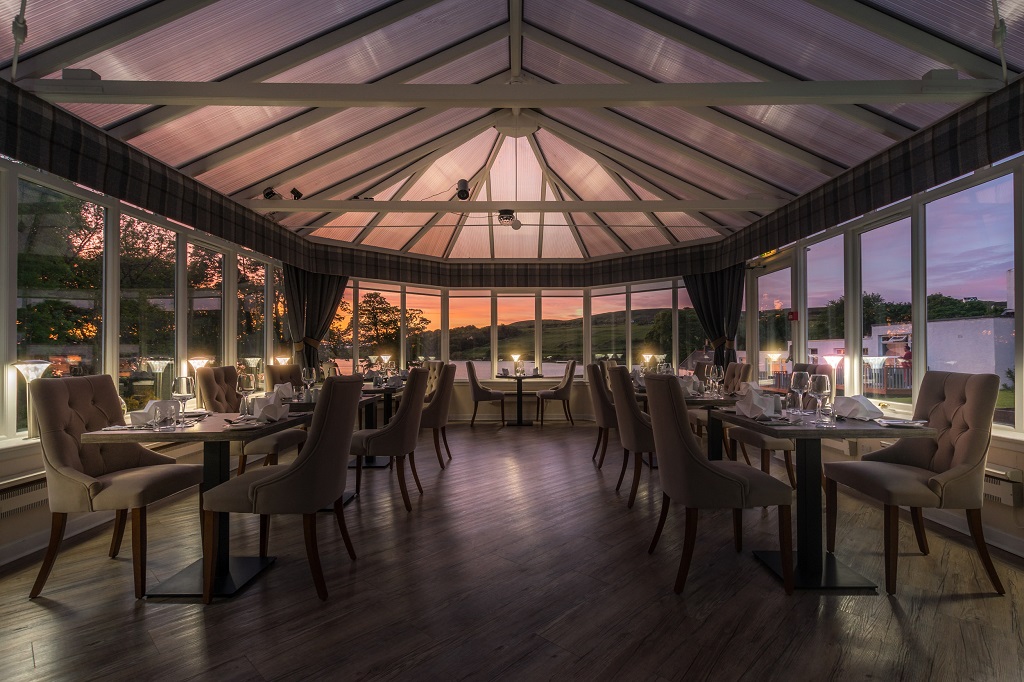 Wander along the banks of the River Snizort and discover St Columba's Isle rising from the calm waters. While St Columba is perhaps best known for his associations with another Scottish isle, Iona, his eponymous island in this remote corner of Skye was the centre of Christianity in the Hebrides from 1079 to 1498.
Today, this small and walkable island is pepped with chapel ruins, graves and other plaques – even the boulder which Saint Columba once used as his pulpit. Also steeped in history, Skeabost House Hotel began life as a hunting lodge in 1871. Here, you'll find original features artistically blended with warm, inviting fabrics, making Skeabost the ideal retreat when the weather takes a turn for the worse. Enjoy a hearty dinner of steak or salmon in the wood-panelled dining room, or retreat to the cosy cocktail bar and sip on a winter warmer in front of the roaring fire.
ARGYLL
3. The Port Appin Circuit and The Pierhouse Hotel & Seafood Restaurant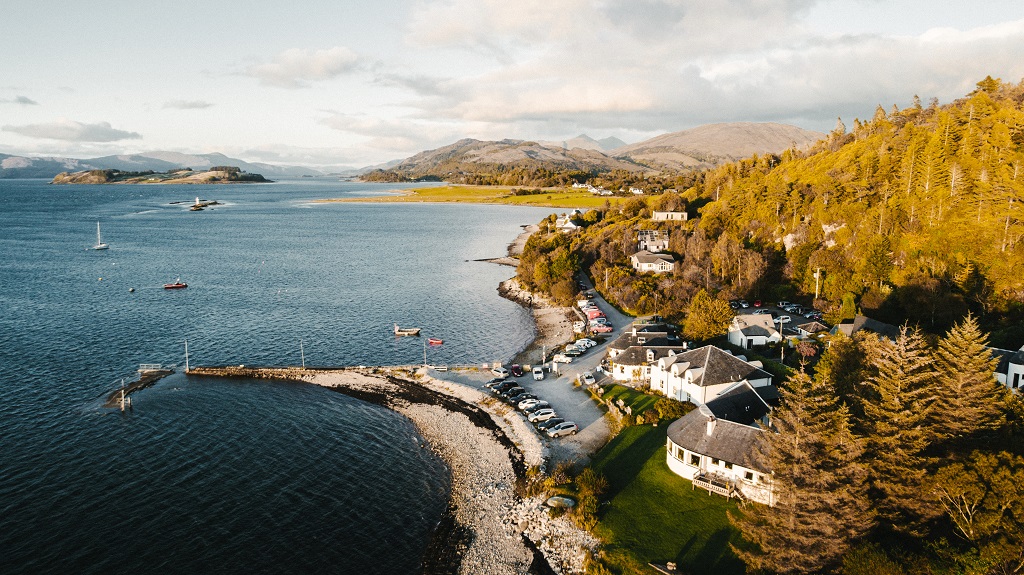 The Port Appin Circuit is an easy-going walk along the Argyll coast, taking around an hour to complete. As you reach the headland beyond Port Appin, stop and take in the views over to the Isle of Lismore and out towards Mull.
Conveniently located right at the start and finish point of the Port Appin Circuit is The Wee Hotel Company's Pierhouse Hotel & Seafood Restaurant, a welcome retreat for weary legs. Tucked away on the shores of Loch Linnhe, The Pierhouse is quickly gaining a reputation as one of Scotland's finest seafood restaurants, and with langoustines, lobsters, mussels and oysters really coming into their own during the autumn and winter months, there's no better time to discover why.
From local rope-grown mussels steamed in garlic, to oysters freshly harvested from Loch Creran and grilled with smoked bacon and Mull cheddar, head chef Michael Leathley's ethos is all about simple food, cooked to perfection.
www.pierhousehotel.co.uk  www.theweehotelcompany.com
4. Glen Orchy and The Bridge of Orchy Hotel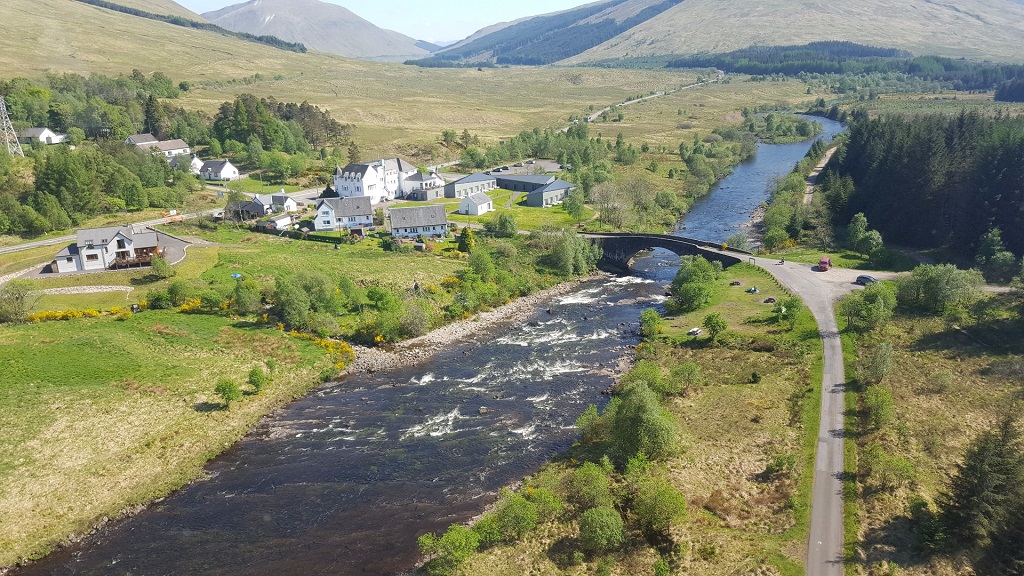 Ice picks and crampons are needed to climb the surrounding Bens and Munros of Glen Orchy in winter, but thankfully, the ancient Caledonian forest requires little more than warm clothes, walking boots and a sense of adventure. Walk along the River Orchy towards the Eas Urchaidh falls. Beyond the crashing sound of the rapids, you'll be rewarded with tranquil woodlands filled with ancient birch trees and Caledonian pines.
After a day of exploring, return to the Bridge of Orchy Hotel and feast from award-winning head chef David Hetherington's hearty winter menu, inspired by Argyll's natural larder. Afterwards, retire to the Bridge of Orchy's cosy bar and sample a single malt whisky or two – or why not try a bottle of Wheesht, Scotland's first ever alcohol-free dark ale?
NORTH AYRSHIRE
5. Muirshiel Country Park and The Waterside Hotel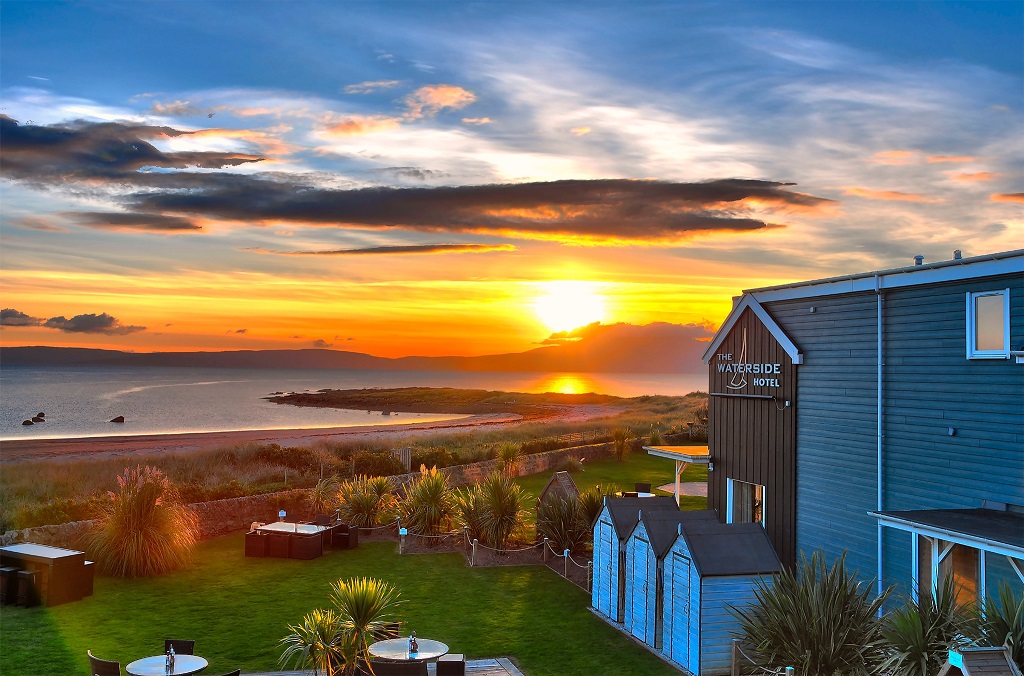 Muirshiel Country Park and Visitor Centre was once an impressive Victorian shooting estate, and this idyllic part of North Ayrshire is just as awe-inspiring today. The family-friendly Windy Hill Trail will lead you through mixed woodland to reach the summit of this prehistoric volcanic rock. If you're looking for a more challenging trail, the park's rangers can provide advice on route-planning to allow you to really get into the wilds of the countryside.
Complete your Ayrshire adventure at The Waterside Hotel in West Kilbride. Dine in the hotel's warmly-lit restaurant on the water's edge, and enjoy casual winter dining at its very best. The Waterside is part of the prestigious Scotch Beef Club, with the restaurant's grill menu showcasing the prestige of these local Ayrshire cuts of meat.
Muirshiel Country Park and The Waterside Hotel is part of The Coig – five new routes for Ayrshire, Firth of Clyde and Clyde Islands. www.thecoig.com
SOUTH AYRSHIRE
6. The Burns Heritage Trail and Old Loans Inn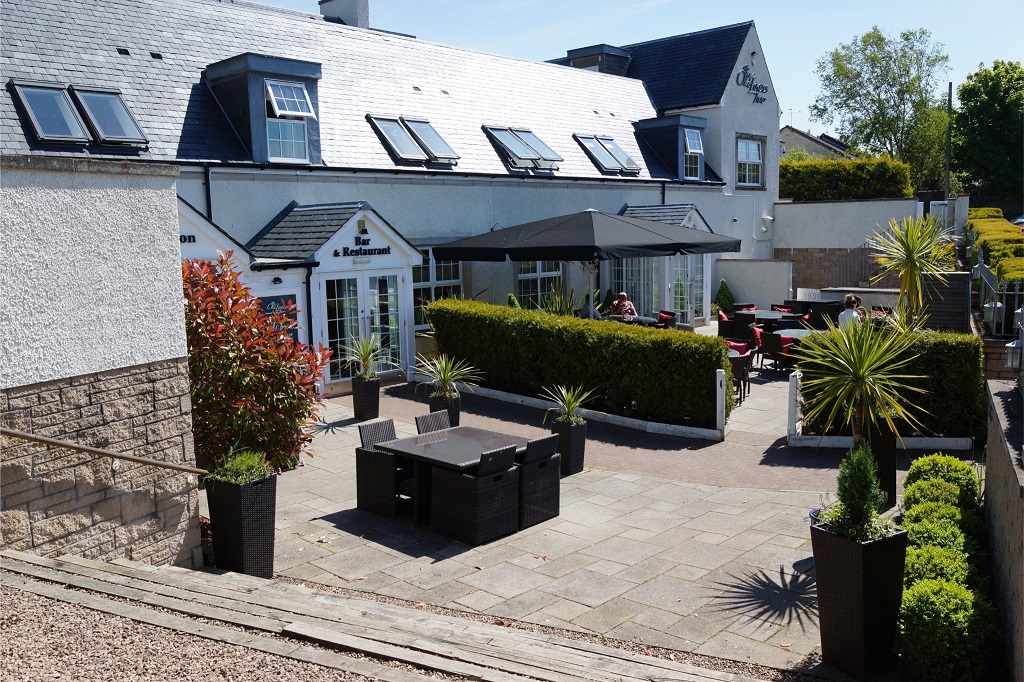 Alloway is, famously, the birthplace of Robert Burns, Scotland's national bard – and it's easy to see how these rolling fields and gentle hills inspired such iconic poetry in years gone by. The Burns Heritage Trail winds an easily-followed path through Burns' life and legacy, journeying from his birthplace in Alloway to his grave in Dumfries. Wander through woodland and parks peppered with sculptures dedicated to Burns' works, and duck inside Burns Cottage, the Bard's first home, if the weather takes a turn for the worse.
Afterwards, indulge in a delicious Afternoon Tea at Old Loans Inn. This charming country pub and restaurant in Troon, with its exposed stone walls and roaring fires, makes the perfect winter hideaway. Enjoy a selection of freshly prepared sandwiches, delicious mini patisserie
and sumptuous homemade scones with butter, jam and whipped cream, all served with piping hot tea. The Burns Heritage Trail & Old Loans Inn is part of The Coig – five new routes for Ayrshire, Firth of Clyde and Clyde Islands.
BUTE
7. Mount Stuart and The Glenburn Hotel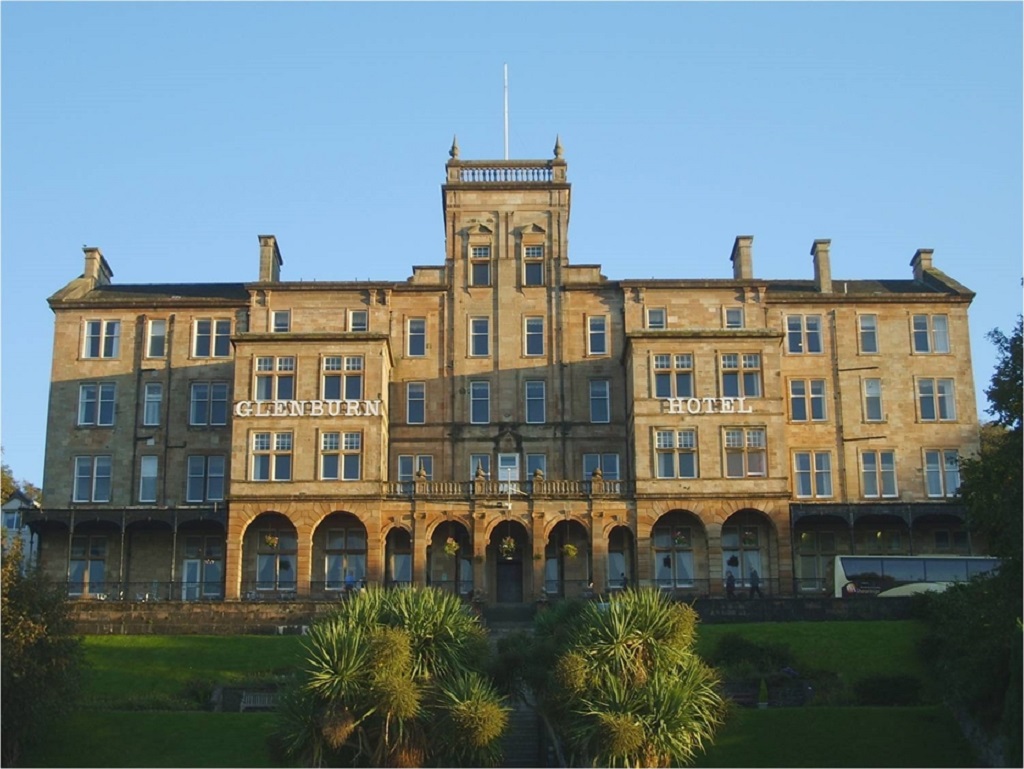 Discover the Victorian rural manor of Mount Stuart, surrounded by 300 acres of gloriously maintained grounds and three distinct gardens full of native and exotic flora. The Wee Garden, The Kitchen Garden and The Rock Garden are full of colour this season, so be sure to lace up your walking boots and enjoy the grounds in full autumnal bloom.
For a winter break on the island haven of Bute, check in to the elegant Glenburn Hotel and dine on fresh island produce in Patterson's Restaurant – from piping-hot soup served with crusty bread, to traditional Sunday roast.
Mount Stuart and The Glenburn Hotel is part of The Coig – five new routes for Ayrshire, Firth of Clyde and Clyde Islands.
ARRAN
8. The Glen Rosa Circuit and Auchrannie Resort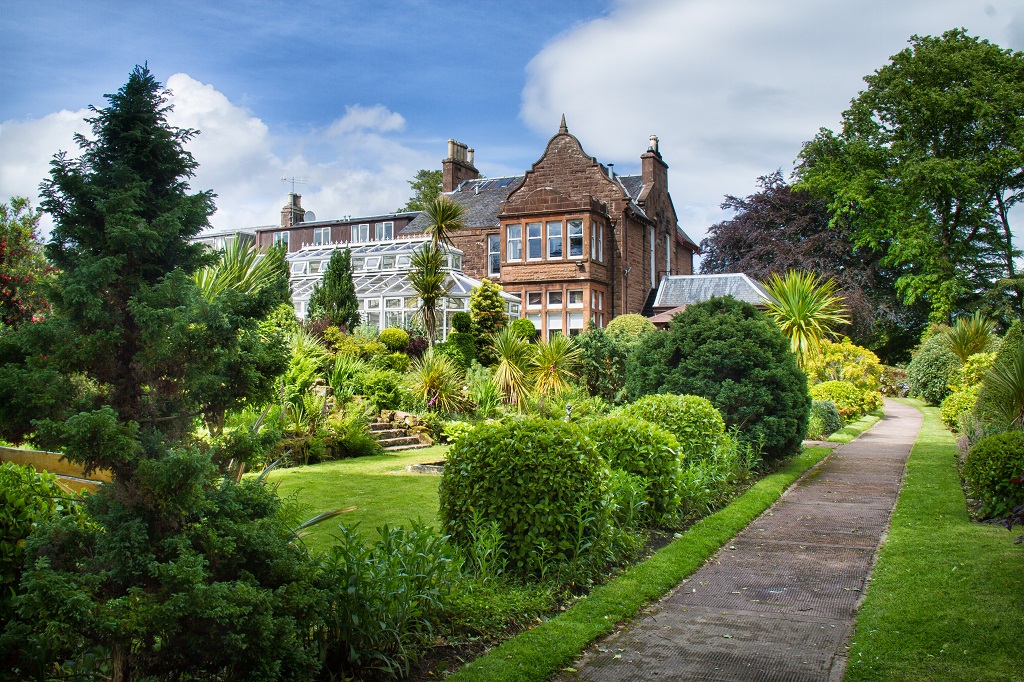 As part of The Coig – five new routes for Ayrshire, Firth of Clyde and Clyde Islands, people can explore the scenic walking trail of Glen Rosa on Arran, which rewards dedicated hikers with views of the craggy Goatfell peaks and the Glen's shimmering pools.
Unwind after a day on the peaks at Auchrannie Resort in Brodick, where you'll be spoilt for choice with three distinct dining experiences. Share baked camembert in Cruize Bar Brasserie, sample warm, homemade scones by the wood burner in Brambles, or watch the bar team shake up winter cocktails in Eighteen69.
PERTHSHIRE
9. Lady Mary's Walk and Gleneagles Hotel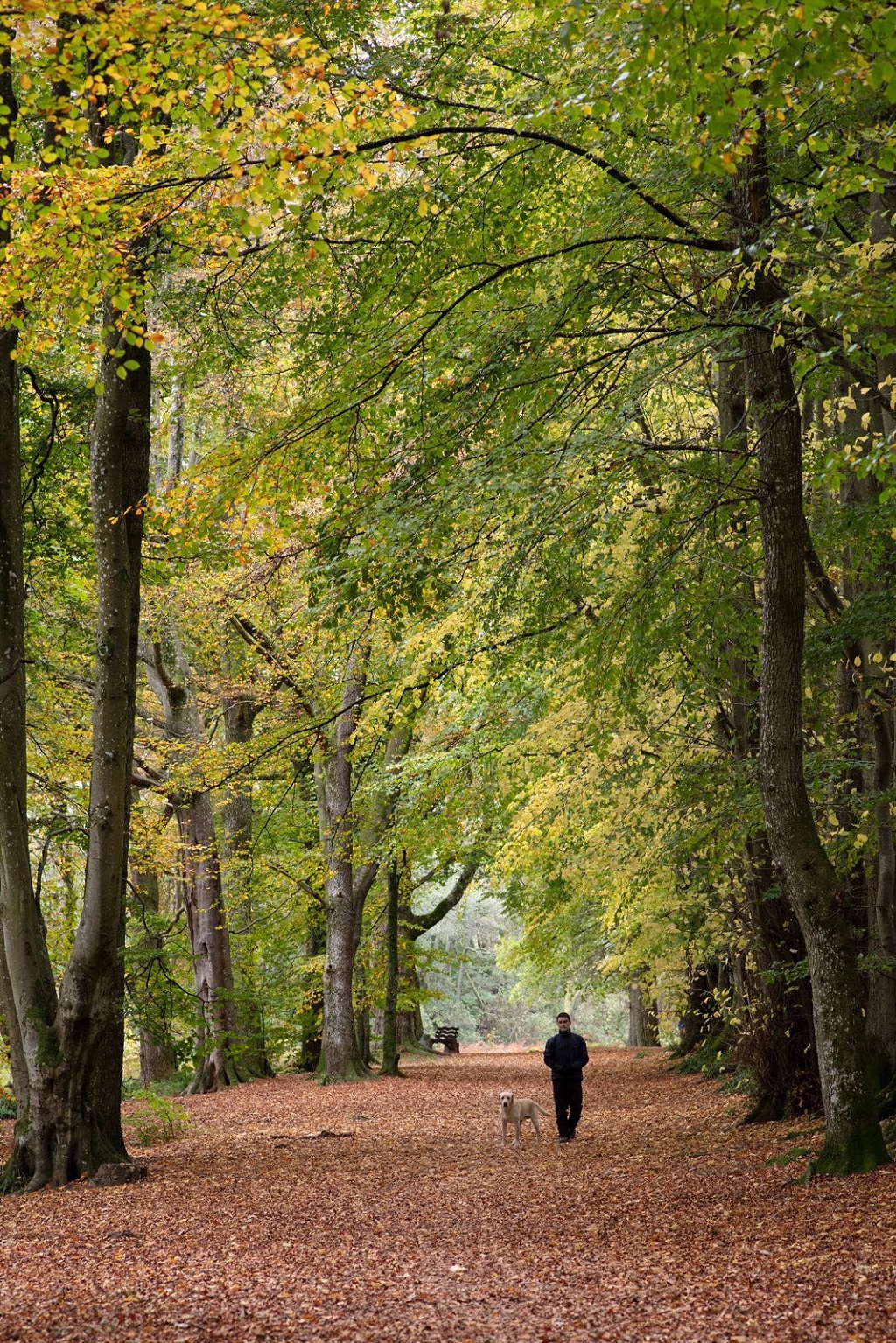 Lace up your boots and take your four-legged friend out to explore Lady Mary's Walk in Crieff, near Gleneagles in Perthshire. The four-mile track starts at MacRosty Park and includes a stroll along the River Earn and an old railway line to walk under. There's also plenty of wildlife to look out for, including herons, kingfishers, grey wagtails, oystercatchers and otters.
There's no better reward after exploring Lady Mary's Walk than a sumptuous meal in luxurious surroundings of the nearby Gleneagles Hotel. Tuck into the finest Franco-Scottish cuisine and soak up the glamorous buzz of a bygone era in Gleneagles' newly-refurbished Strathearn restaurant – where the drama of the great outdoors meets the culinary theatre of traditional Gueridon service. Gleneagles' Birnam Brasserie serves Scotland's most indulgent Sunday brunch on the first of every month, whilst Gleneagles' team of pastry chefs create one of Scotland's finest afternoon teas in the beautiful Glendevon room with magnificent views across the hotel's grounds and the Ochil Hills.
SCOTTISH HIGHLANDS
10. The Tarbat Peninsula Walk and Glenmorangie House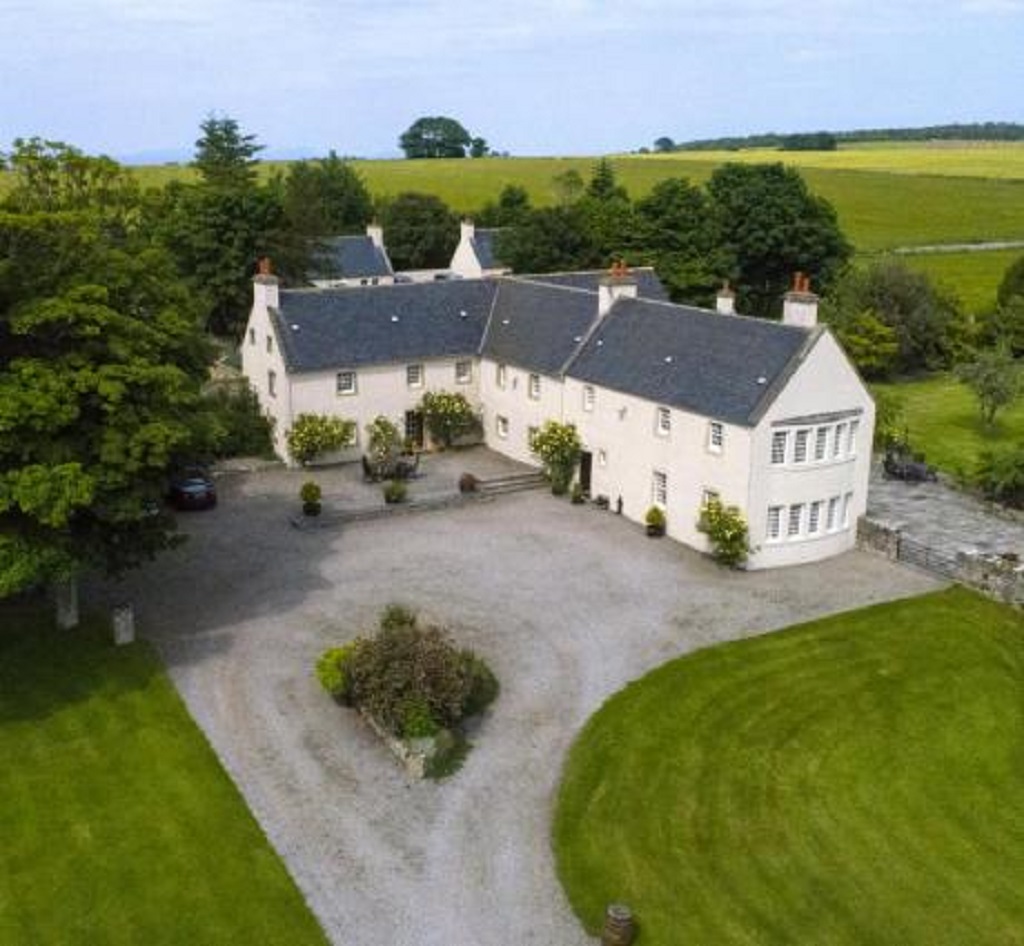 Whether you're travelling the world-famous North Coast 500 or just seeking a Highland hideaway this winter, Easter Ross offers plenty of winter walking opportunities. On route to Tain, venture off the A9 and head out on food to discover the Tarbat Peninsula. The Tarbat Ness Walk begins and ends in the picturesque village of Portmahomack, taking in views across the Dornoch Firth and over the Sutherland hills. At the very tip of the peninsula, you'll reach Tarbat Ness itself, one of the tallest lighthouses in mainland Britain. As you complete the coastal circuit,
look out for seals and dolphins in the surrounding waters.
After your walk, retreat to Glenmorangie House, a Highland hideaway with a well-deserved reputation for restoring tranquillity. With four and five-course winter tasting menus specially designed to enhance the enjoyment of Glenmorangie single malt whisky, dinner here not to be hurried.