Scotland's first blue pasta marks St Andrew's Day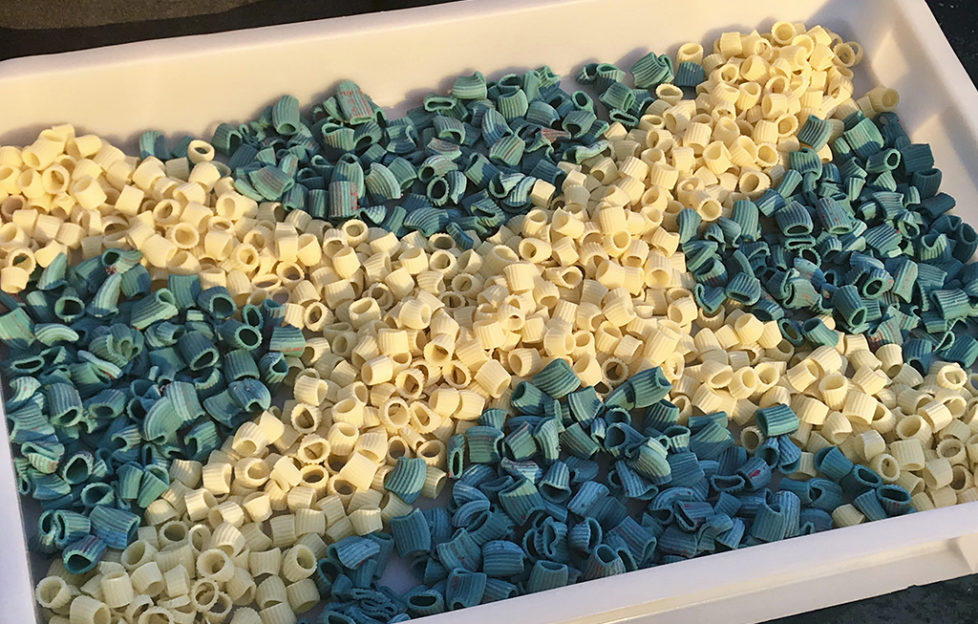 A leading Glasgow restaurateur is celebrating St Andrew's Day with the launch Scotland's first blue pasta.
Ahead of St Andrew's Day this Saturday (30 October), Giovanna Eusebi, owner of Eusebi Deli in the city's West End, has created rigatoni coloured with a deep azure hue.
Thought to be the first of its kind in Scotland, Eusebi's blue pasta is infused with blue curacao, and will be available at the deli counter for St Andrew's Day.
Eusebi's is home to Glasgow's only pasta lab, where fresh pasta is hand-rolled daily, using just two ingredients: flour and eggs, with no preservatives or chemicals.
Since opening Eusebi's in Glasgow's West End four years ago, Giovanna and her team have continually adapted their staple pasta recipe, using squid ink, beetroot, peppers and a range of other vegetables to organically colour the dough.
Giovanna, whose parents opened the original Eusebi Deli in Shettleston more than 40 years ago, previously created 'tartan pasta' in celebration of Burns Night – using roasted red pepper and spinach purees to achieve the pasta's tartan design.
Giovanna Eusebi, owner at Eusebi Deli, said: 'The whole team here at Eusebi's is dedicated to fresh, authentic, simple pasta, made by hand every day, as my grandmothers and their grandmothers did.
'We've always enjoyed experimenting with colours and flavours to make our pasta truly unique, and our blue curacao pasta is an exciting way to celebrate our Scottish and Italian heritage.'
Eusebi Deli has been based in Glasgow for over 40 years, offering an authentic Italian dining experience, with modern dishes, quality regional products and a passionate front-of-house team.
Eusebi Deli is located in the heart of Glasgow's West End at 152 Park Road. For more information, visit http://eusebideli.com