Restaurants add new vegetarian options to menu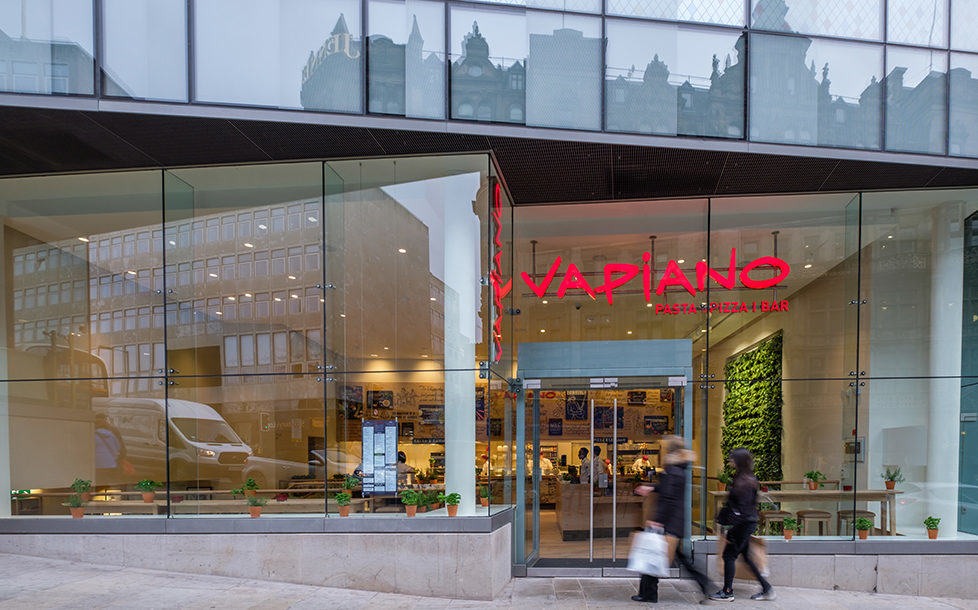 A pair of Scottish restaurants have expanded their vegetarian offering with a new 'Vegitalian' menu packed with fresh dishes including vegan and gluten free options to mark the arrival of spring.
Vapiano, in Edinburgh and Glasgow, have seen an increasing growth in appetite for vegan and vegetarian dishes and as a result have launched an additional veggie menu to add to their original menu which caters for both meat eaters and veggies.
The 'Vegitalian' menu includes:
· Asparagus soup: a vegan delight made with fresh asparagus, white onions, white wine, vegetable broth, cooked potatoes, vegan cream, salt and pepper (vegan);
· Verdure with Vegan Cheese Pizza – an Italian classic topped with roasted vegetables, mushrooms, tomato sauce and vegan cheese. Feel free to add extra vegan cheese! (vegan);
· Lasagne – a vegetarian spin on the classic dish, made with a Bolognese sauce and homemade béchamel sauce and served with a side salad (vegetarian);
· Risotto Vegitalia – a vegan and gluten free risotto made with fresh white and green asparagus, risotto, vegan cream, vegan cheese, cherry tomatoes and chives (vegan and GF);
· Zoodles Salvia Con Pollo – this low carb and gluten free pasta alternative, is made up of homemade zucchini pasta, sage, semi-dried tomatoes, vegetable broth, butter, feta and sage – if you fancy a protein punch, you can add chicken. (GF).
Vapiano Edinburgh and Glasgow are recent additions to the restaurant scenes in the two Scottish cities with Vapiano Edinburgh opening in November last year and Glasgow at the end of January this year.
Vapiano is renowned for its new takes on traditional Italian food, offering the freshest range of pizzas, handmade pastas, antipasti and salads ordered directly from chefs at the open kitchen and made fresh in front of diners. Guests can tailor each of their dishes by garnishing using the herbs growing in the mini herb gardens that sit on each of the long, oak tables.
Phil Sermon, managing director at Vapiano, said: 'We've seen a great response to both Vapiano restaurants in Edinburgh and Glasgow since we opened our doors in both cities. We're thrilled to introduce our delicious "Vegitalian" menu to the offering in our restaurants, providing more options for non-meat eaters and those with certain dietary requirements and lifestyles.'