Bo & Birdy promises a brand new dining experience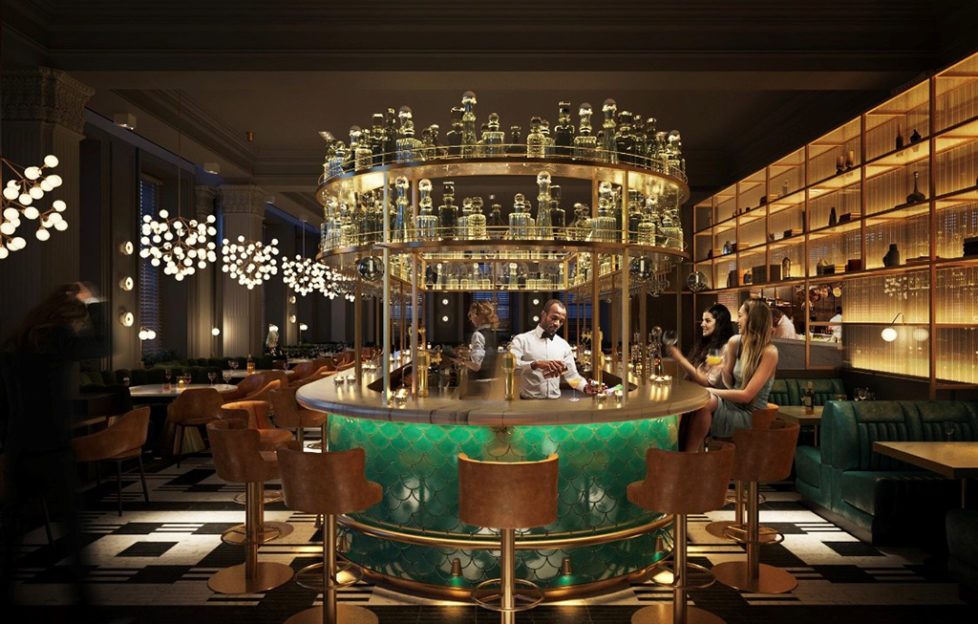 Glasgow's only 5-star luxury city centre hotel and spa, The Blythswood Square Hotel is set to open its doors to a brand-new trail-blazing dining experience.
Over £1m has been spent on creating the new 146-cover restaurant, Bo & Birdy at The Blythswood, which will open under the culinary guidance of the first female 5-star hotel exec head chef in Scotland, Gillian Matthews.
The restaurant will be a refreshing and stylish new destination for diners across Scotland and beyond with a relaxed, informal and luxury brasserie feel. The revamped bar space is set to become a new imbibing hotspot, and the place to be seen in Scotland's most vibrant city.
Bo & Birdy will open on 15 May, just three months after the Blythswood's much-loved restaurant was closed following purchase of the hotel by IHG.
The executive head chef, Gillian Matthews said: 'I'm delighted to welcome clients old and new to join myself and the team at the new Bo & Birdy restaurant. Our distinctive menu has been created to present the best of Scottish produce in what I believe will be a truly modern twist on favourite and traditional recipes.
'I'm sure our guests will also love the informed and personal attention they will receive from our team.'
Bo & Birdy will see the once-loved red velvet features replaced with earthy tones to mirror the restaurant's 'farm to fabulous' identity with ingredients from the Scottish larder at the fore of the menu.
With bold flavour combinations that celebrate Scotland's vibrant dining scene – the new restaurant is sure to be a magnet for the culinary inclined.
The new bar will serve up firm favourite cocktails and an extensive wine selection showcasing the best of Californian and French vineyards.
Murray Thomson, general manager of the Blythswood Square Hotel said: 'As Glasgow's only 5-star lifestyle hotel, we are thrilled to introduce Bo & Birdy to Glasgow's thriving dining scene. With our award-winning spa, Square Eyes Cinema Club, designer guest rooms and famous penthouse, Bo & Birdy will become an essential destination for lovers of Scottish food and drinks.
'The glitz, glamour and 5-star service at Blythswood will remain.
'We look forward to welcoming our guests in the weeks and months ahead to enjoy the warm and lively surroundings of Bo & Birdy.'
Eagle eyed fans should keep an eye on the hotel's social, especially Bo & Birdy's for upcoming announcements.
Sign up at www.boandbirdy.com or follow @boandbirdy on Instagram.