Adamson's summer menu and cocktails launched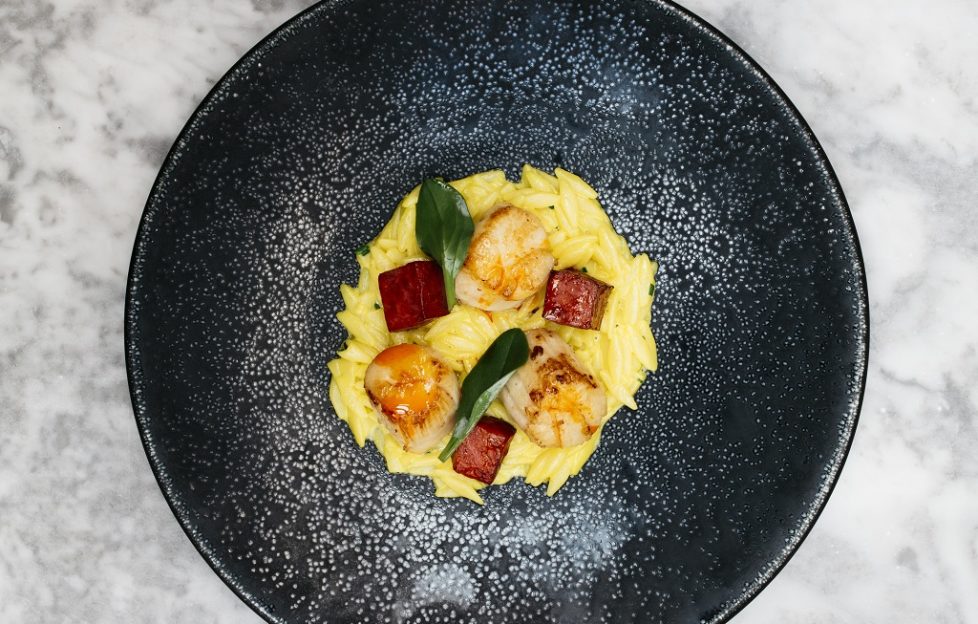 The Adamson Restaurant and Bar in St Andrews has unveiled a range of new dishes and cocktails for the summer.
Guests at the award winning restaurant on South Street in the popular costal Fife town can now enjoy a Summer menu packed with fresh, new season flavours and ingredients.
The new menu introduces a range of main courses from Lobster & Avocado Salad with watercress, walnut, mint & dill aioli to Lamb Pie served with onion, spinach & mash. Halibut served on a bed of harissa fregola, broccoli & tomato vierge as well as Duck with cherries, cashew nut, confit potato and sourdough crisp also make their debut on the menu.
As ever, there is a feast of meat offerings available from their Josper Grill including Chateaubriand, Fillet, Sirloin, Ribeye and the new addition of Tomahawk.
Catering for their ever growing vegan diners, there is a refreshing Butternut Squash Risotto with sage & butternut crisp or Cauliflower with pomegranate, mint, tahini, cucumber and cabbage now available.
If you've still got room for dessert, the puddings will polish off the meal. The restaurants Honey Panacotta with peach, burnt honey mousse and white chocolate or the delicious Chocolate and Caramel Choux served alongside valrhona chocolate, hazelnut & malt ice cream will tantalise your taste buds.
The Adamson's Head Chef David Lilley said: 'With our new menu you get an amazing visual of the summer season before you even have a taste – creating a memorable experience for all our guests. Our kitchen team have designed a menu that brings modern British, seasonal and locally sourced produce to St Andrews.'
The cocktail menu in their stunning cocktail bar also introduces seasonal options including The Adamson Cocktail Tree – deal for Summer parties, tasting evenings and more, the 9 arm cocktail glass tree allow guests to choose classics from the menu wither it be a Cosmpoliton or a much loved Porn Star Martini.
Managing director of The Adamson, Julie Lewis said: 'The Adamson is leading the dynamic changes that are making St Andrews a must visit destination for lovers of food and drink.
'We have listened to what both our local and international guests enjoy when dining with us and this new Summer menu reflects their that. We continually re-fresh our menu and aspire to introduce innovative and varied, affordable dishes to our menus.
The Adamson Restaurant and Bar is open daily from noon-1pm on 127 South Street in St Andrews. Bookings are now available at www.theadamson.com.