Dinner with a difference high in the Perthshire hills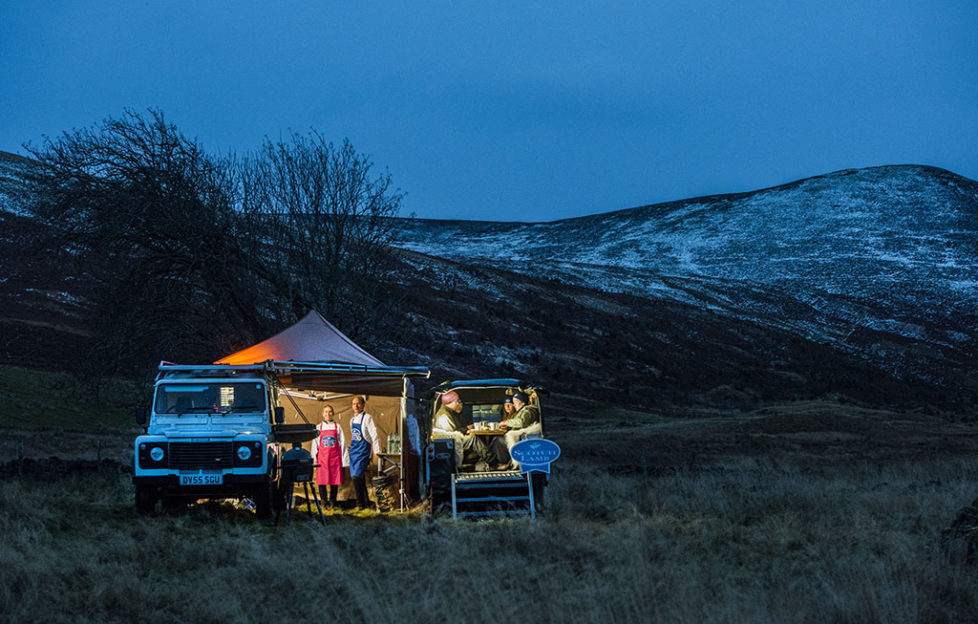 I've been lucky enough to dine in some amazing places and there are some meals which tend to stand out more than others. Very recently I tucked in to a three course feast in a setting I'll never forget. 
Billed as Scotland's most scenic and smallest dining experience, our dinner table is found in the back of a converted 1962 Land Rover. Kitted out in interior decor from Be Coorie in Comrie, the four person set up was cosy, snug and very inviting.
And cosiness was definitely key as we were high in the Perthshire hills, the peaks of which were covered with snow. Launched by Scotch Lamb PGI and Comrie-based caterer Bonnie Mountain, this pop-up restaurant is located on Glen Artney farm, part of the Drummond Estate.
As we settled in to our seats, with fleecy blankets and hot water bottles to hand, we each gazed out and the amazing vista we were immersed in. Our meal began with a wonderfully warming butternut squash soup and sourdough bread. With a focus on hyper local produce, the majority of the menu was sourced from suppliers within a 10-mile radius such as our bread from Wild Hearth Bakery, cheese from Strathearn Cheese Company and veg from Tomnah' market garden.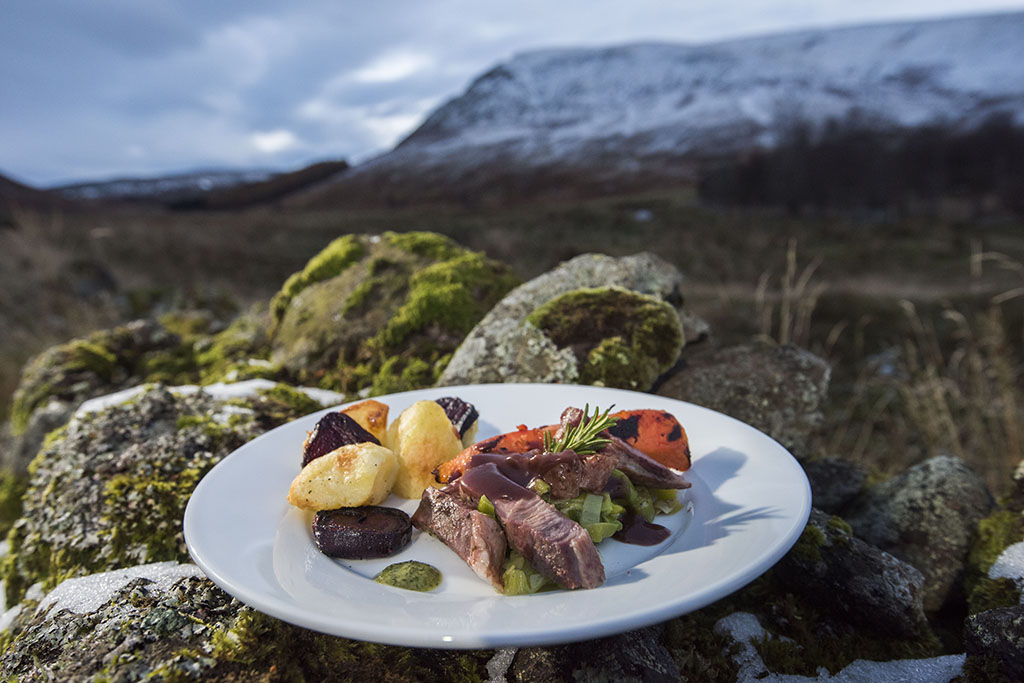 While we might have been in the back of a vehicle, this was most definitely NOT burger van cuisine. Our main of Scotch lamb was barbecued over oak charcoal  and served on a bed of buttered leeks, along with barbecued carrots and beetroot wheels as well as roasted Anya potatoes. This was all brought together with rosemary & red wine jus along with rowan berry jelly and salsa verde as condiments. The lamb was succulent and flavoured beautifully with the accompanying sauces adding a sweet and tangy balance. The leeks were divine and added a wonderful layer of richness to the dish.
Dining with us was Glen Artney Farm's shepherd, Kevin Howlett and farmer Fraser Campbell who were able to explain how the sheep on the estate is naturally grazed on the surrounding fields.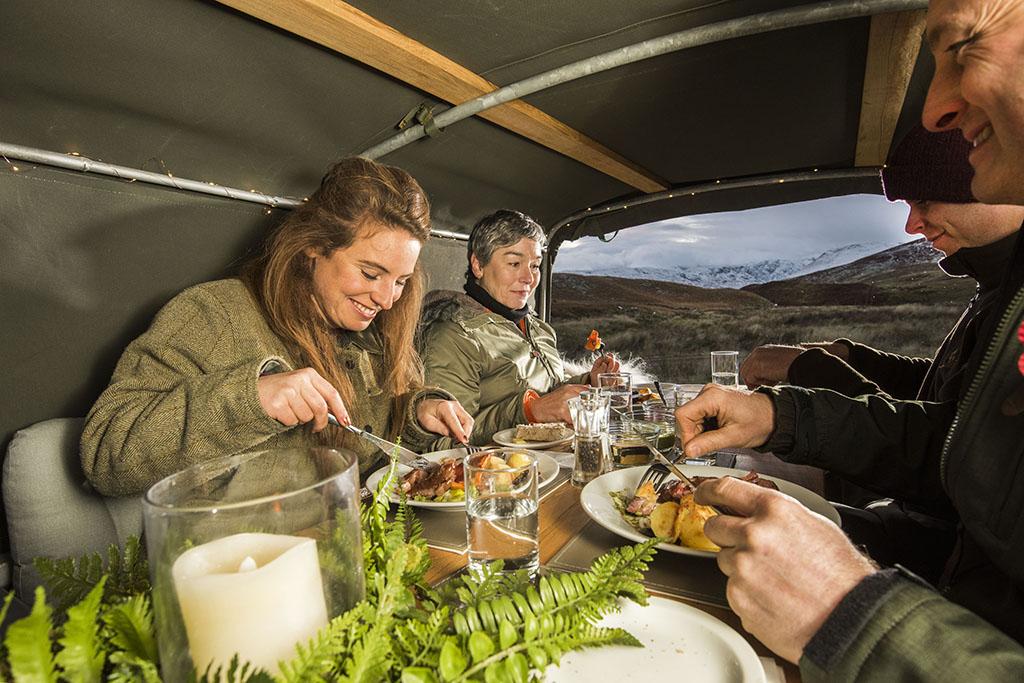 Our final course was a selection of glorious cheeses with one served hot, topped with honey and walnuts. It was perfectly gooey and went perfectly with the Perthshire oatcakes and green grapes.
Every part of the meal tasted and felt fresh and authentic.
James from Bonnie Mountain said: 'Now the Land Rover restaurant is in action we would like to continue to use it to offer a limited number of bespoke experiences that are tailored to either promote or rediscover locally created foods or products. In a world of online "Click & Collect" living it is all too easy to become dislocated from the reality and story behind what we consume and buy and therefore we feel that because of the 'go anywhere' abilities of the Land Rovers they are an excellent way of helping people reconnect with more rural communities and lift the internet veil.'
There are a limited number of bookings available throughout November, December and into spring 2020. Bookings can be made via the Scotch Kitchen Facebook page.
Click HERE for more food and drink news from Scottish Field