70 years of the military tattoo – tickets on sale now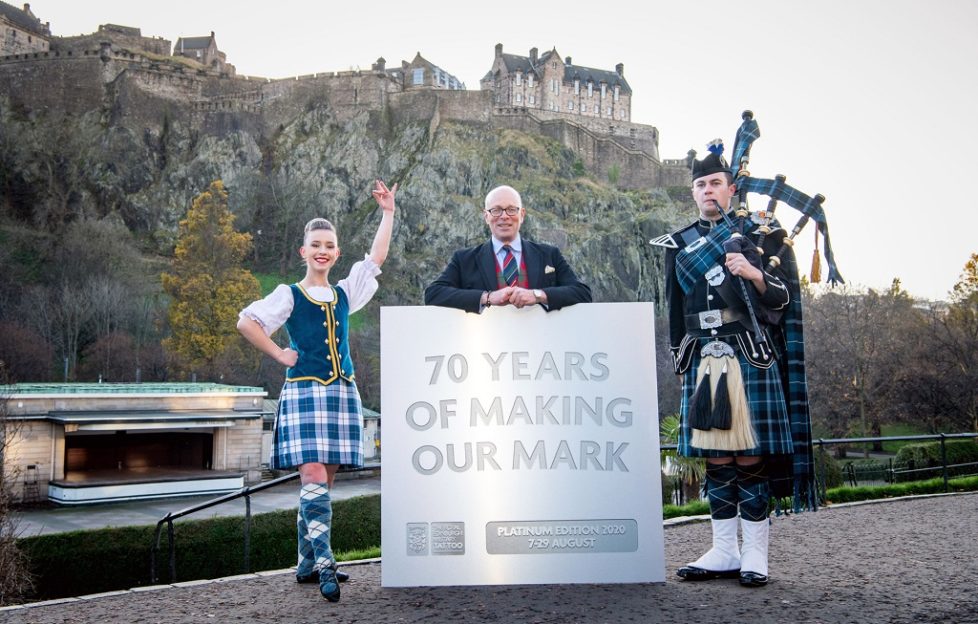 Tickets for the Royal Edinburgh Military Tattoo 2020 show are on sale now.
Tickets for The Platinum Edition went on sale from 10am today, Monday, 2 December, as celebrations for the momentous 70-year anniversary year begin.
Following military contributions to the Edinburgh International Festival of Music and Drama in 1948 and 1949, the Tattoo has cut a distinctive path since 1950. Next year, the world-class event will celebrate its 70th birthday, honouring the traditional anniversary gift for this occasion, under the theme 'The Platinum Edition'.
The show will pay homage to the Tattoo's sustained legacy in Edinburgh over the past seven decades including its enduring ability to link the Armed Forces with society and bring people together to celebrate the cultures and heritage of allies and friends.
Next year's show will commemorate the rich maritime heritage of the Royal Navy and tie into Scotland's Year of Coasts and Waters. The Royal Navy, known as the Senior Service for being the eldest of the British Armed Forces, is the lead for 2020. They will join an international cast of more than 1,000 for a 100-minute programme set to music and beautifully lit on the Castle Esplanade.
2020 will also mark the final year for Brigadier David Allfrey MBE, the Tattoo's outgoing chief executive and producer. After nearly 10 years leading the military event and contributing more widely to Scotland's brand and reputation as a 'bucket list' destination, Allfrey will retire next December following what is set to be another incredible show staged by the Tattoo team.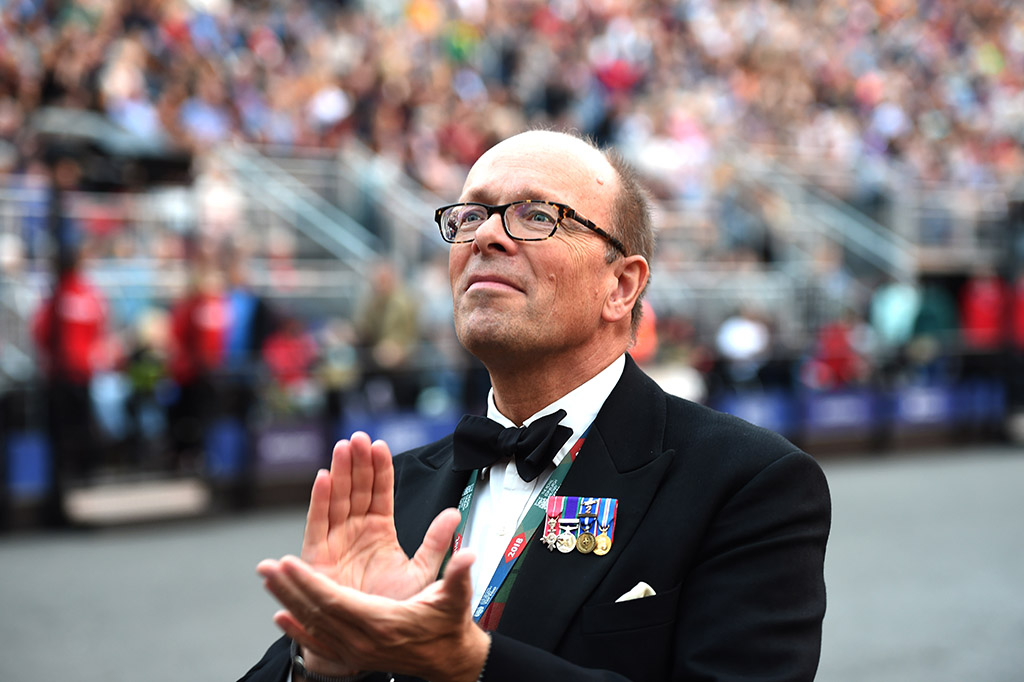 Brigadier David Allfrey, chief executive and producer of the Royal Edinburgh Military Tattoo
Organisers will reveal the full cast line-up next year but are calling on fans to snap up their tickets for what is expected to be another sell-out year. The Royal Edinburgh Military Tattoo performs to a live audience of 220,000 at Edinburgh Castle each August with TV audiences reaching 100 million people.
The Tattoo continues its ambitions to develop its international influence by securing overseas tours reaching a multi-channel audience of up to a billion and doubling its turnover to £20 million by 2025. The first of this new run of overseas tours took the Tattoo to Sydney this October where they played to an audience of 124,000 in Sydney's famous ANZ Stadium.
Tickets for the 'The Platinum Edition' are available to purchase directly from the Tattoo's official website at edintattoo.co.uk or by calling +44 [0] 131 225 1188. Customers can also purchase in person at the Tattoo office at 1-3 Cockburn Street in Edinburgh. Ticket prices range from £25 to £90, with Premier Seats, Royal Gallery and Hospitality Packages starting from £130.