Wines for Christmas 2017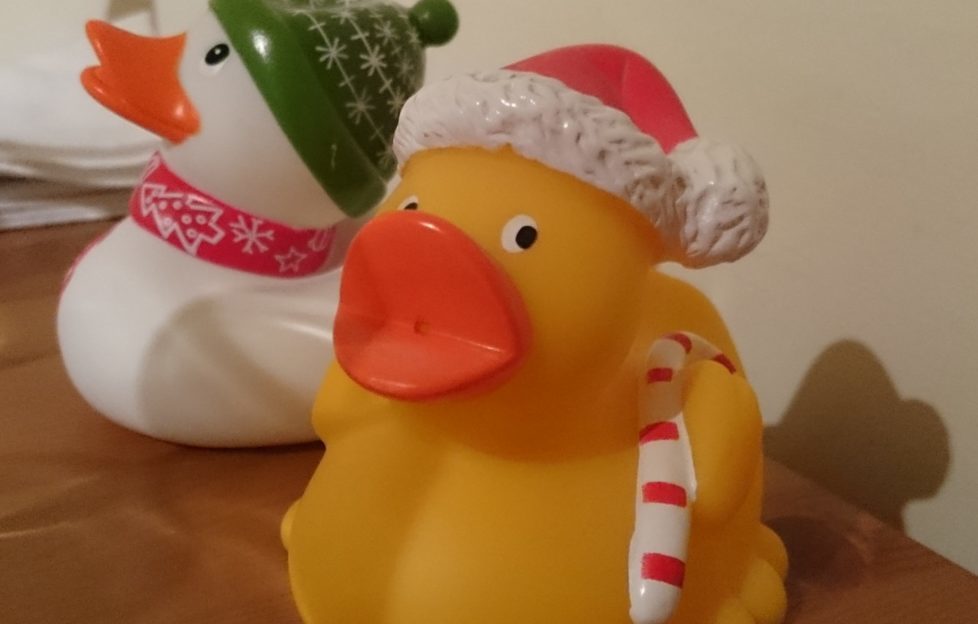 Peter Ranscombe goes on a shopping spree to suggest some stonking wines for the Christmas dinner table.
INSTEAD of The Grape & The Grain's usual "100 wines for Christmas", I thought I'd try something a wee bit different this year.
I've grouped together these recommendations according to the shops that sell each wine, as opposed to listing them under red, white, fizz and sweet.
Hopefully that'll make the list a bit more digestible – and if you're dashing into a shop with your smartphone to hand then it might make the suggestions easier to follow and stimulate some ideas as you're standing in the drinks aisle.
It's a very personal selection, with a mixture of different styles and prices, so Merry Christmas!
ALDI
Veuve Monsigny Blanc de Blanc Champagne, 2016 (£19.99)
A real star this Christmas and a big step up from the also excellent non-vintage version. Red apple, lemon and bread on the nose are all joined by green apple on the extremely fresh palate. An ideal aperitif or a smoked salmon companion.
Jean Bouchard Chablis 2015 (£9.99)
Searing acidity is the trademark of a good Chablis and Aldi's example has it in spades. There are enough green apple and lemon fruit flavours to provide balance too.
Astelia Limoux 2016 (£8.99)
An affordable oaky white will be on many people's Christmas lists, so Santa could be very generous and leave a bottle of Astelia's chardonnay from Limoux under the tree. The sweet oaky vanilla is assertive, but it's balanced by really crisp acidity to take on goose as well as turkey, and is wrapped up in peachy fruit flavours to boot.
Chorey Les Beaunes, 2015 (£16.99)
A rich and ripe red from Burgundy, with red cherry, strawberry jam and spun sugar flavours. Smooth enough to appeal to your Gran, but with enough complexity and poise to keep wine snob cousin Barry interested.
Finca La Pampa Barrel Selected Pinot Noir, 2016 (£9.99)
Lots of flavour for a tenner. Spun sugar, wood smoke and complex raspberry and raspberry jam, with cinnamon and vanilla. On the finish, there's a definite savour element and a hint of cloves.
Exquisite Collection Ribera del Duero, 2016 (£6.29)
Proof that Spain's Ribera del Duero doesn't always have to cost the Earth, with all the classic black fruit and vanilla flavours reporting for duty, alongside enough tannin to match food. Cross the border into Portugal and the Gloria Douro Reserva, 2014 (£6.99) is also worth a nose, with more red fruit and sweet spices, plus a delicious freshness.
ASDA
Extra Special Louis Bernard Champagne Premier Cru (£19)
Great value – lightly buttered toast on the nose, along with lemon rind and peach. The mouthfeel is much fuller and rounder than the nose suggests, with plenty of ripe red apple and lemon flavours to balance the slightly softer acidity.
Bacheroy Josselin Chablis Premier Cru, 2013 (£12.98)
For those who like their Chablis a bit richer, this white has aromas of crème fraîche, apricot, lemon and green apple, with the complex mix of fruit following through into the creamy mouthfeel. The fruit is really well defined – those are definitely Granny Smith apples and not just generic green ones.
Lugana, 2016 (£9.98)
What made this Italian white stand out for me was its intense lemon and apricot flavours on the tongue; much more powerful than the light aromas on the nose had suggested. A deliciously dry white, with plenty of acidity for goose.
Vignerons des Monts d'Aubune Vacqueyras (£10.58)
There's a real freshness to the acidity in this Rhone red, which I think will work beautifully not only with turkey but also with all the rich trimmings too. All the black fruit aromas and flavours for which you could wish, plus a twist of vanilla.
Ménage A Trois Midnight Dark Red Blend, 2015 (£9 until 1 January)
Once you've stopped sniggering at the smutty name, it's time to explore the rich black cherry and dark chocolate flavours. There's also a twist of tannin that means this good-value red could also stand-up to beef.
Ménage A Trois Silk Soft Red Blend (£9 until 1 January)
Arguably one of the oddest blends I've seen in a while – featuring pinot noir, malbec and petite sirah – this Californian red could become something of a guilty pleasure. As lush as its Midnight twin, but with milkier chocolate flavours and, as the name suggests, a lighter and smoother mouthfeel.
BERRY BROS & RUDD
Hambledon Classic Cuvee (£29.95)
This English fizz has tonnes of fruit on the nose, ranging from lemon through to peach and apricot. Those stone fruit flavours beautifully balance the acidity on the palate too.
BBR Meursault by Domaine Guyot-Javillier, 2015 (£35)
It doesn't give much away on the nose but this white Burgundy packs a punch when it comes to the intensity of the lemon and peach flavours on the palate.
Lugana Orestilla, 2015 (£21.75)
Away from the big names like Gavi and Soave, Italian whites are too often overlooked. There's a deliciously savoury character to this wine, with well-integrated acidity to match fish or white meat.
Cotes du Rhone Visan Native, 2015 (£13.95)
Really good value Southern Rhone blend, with ripe blueberries and blackberries, sweet vanilla and well-integrated tannins and acidity.
Chateau Teyssier, 2010 (£18.50)
Classic Christmas claret, with milk and dark chocolate aromas mixed in with the vanilla, wood smoke and redcurrant on the nose. All the grippy tannins are present for beef, along with ripe red cherry and redcurrant notes.
Coranya Priorat, 2004 (£36.50)
Berry Bros stocks some exquisite older Priorats. There's still plenty of acidity in this example to balance the dark fruits and well-proportioned vanilla and mint flavours.
CO-OP
Les Pionniers Champagne (£16.99)
The Co-op's own-label Champagne continues to deliver year after year. Made for the retailer by Piper Heidseick, it's full of ripe red apple and fresher green apple flavours, with a great balance between the fruit and the crisp acidity.
Doudet Naudin Chardonnay, 2016 (£6.99)
Excellent value entry-level white Burgundy, with a touch of smoke and vanilla on the nose but then less oak on the lemon-driven palate.
Indomita Gran Reserva Viognier, 2017 (£7.99)
Chile wouldn't necessarily be the first place I'd look for viognier, but the cool Bio Bio valley has produced this great-value example with peach, floral and sherbet aromas leading into riper peach flavours on the palate, balanced by slicing acidity and a savoury finish.
Chateau Millegrand Cuvee Aurore, 2014 (£9.99)
A blend of syrah, grenache and carignan from Minervois, with bright blueberry and violet aromas. The concentrated fruit flavours balance the structured tannins – a good match for turkey or beefy enough to take dark meats too.
Villa Longobardi Chianti 2015 (£8.29)
Soft and approachable Chianti, with concentrated blackberry and blackcurrant flavours and a dry finish.
Co-op Late Bottled Vintage Port, 2009 (£11.49)
I'm a big fan of the Co-op's ports and the LBV seldom disappoints. Sweet black cherry, blackberry and vanilla flavours with enough tannin to take on a cheeseboard.
JUSTERINI & BROOKS
Philipponnat Blanc de Noir Champagne, 2009 (£47.32)
Blanc de noir Champagnes use only black grapes, with pinot noir the sole variety on show here. On the nose, there are raspberry, red apple and biscuit aromas, with the red apple coming through on the palate to balance the acidity.
Emrich Schönleber, Mineral, Riesling, Trocken, 2015 (£18.59)
Riesling and goose are a match made in heaven and J&B's example is right up there with the best. The high acidity is balanced by concentrated lemon and lime flavours, which develop into marmalade and gooseberry on the finish. Delicious.
August Kesseler, Pinot 'N', Spatburgunder, Trocken, 2013 (£17.59)
Sticking with Germany and August Kesseler's wines are always among my go-to bottles when I spot them on a shelf or a restaurant menu. The Pinot N is made using fruit from 100-year-old vines, with its fresh acidity matched by cranberry and redcurrant fruit, and jammier strawberry and raspberry notes.
Bachelet Monnot, Maranges, La Fussière, Premier Cru, Rouge, 2014 (£20.90)
It's always exciting to try something new and I'll confess that Maranges was a Burgundian village with which I wasn't familiar. I'll certainly be looking out for more of it now though as I was captivated by the way the classic smoky, mushroom, damp earth aromas morphed into concentrated raspberry, redcurrant and strawberry flavours, with a savoury – almost salty – finish.
Castello di Verduno, Barbaresco, 2013 (£23.59)
The freshness of Barbaresco is a great foil for turkey or goose. Here, the concentrated red cherry, red plum and spun sugar flavours are an adept match for the wine's firm tannins.
Château Doisy Védrines, 2ème Cru Classé, Barsac, 2003 (£13.32)
There's something magical about this sweet wine, with its caramel chocolate digestive biscuit flavours. There's enough acidity to balance the sugar, but it's the clever touch of toffee in amongst the caramel and fresher peach and pineapple that makes it a winner.
LIDL
Bissinger Champagne Premium Cuvee Brut (£17.99)
Same price as Lidl's own Comte de Senneval, but the Bissinger just edged it for me with more generous bread and butter aromas on the nose and a richer and creamier mouthfeel, thanks to the more concentrated raspberry and strawberry flavours to balance the acidity.
Falanghina Beneventano, 2016 (£6.99)
If you're looking for a fruitier white then this Falanghina has all the classic peachy aromas and flavours, with good acidity to provide balance.
Syrah Frappato Terre Siciliane, 2016 (£5.99)
Perhaps a bit of an odd blend of syrah and frappato from Sicily, but it really works, with lots of blackcurrant and blackberry fruit and a rounded medium-weight body.
Fleurie 2016 (£7.99)
There's enough grip to this Beaujolais to stand-up to turkey, with fresh blackcurrant and blackberry flavours for balance.
Vin Santo del Chianti, 2009 (£9.99 for 500ml)
An enjoyable oddity – I'd rarely associate Chianti with dessert wines, but this sticky has spun sugar on the nose and plenty of caramel and vanilla flavours on the palate to match rich Christmas puddings.
Riesling Canadian Icewine 2016 (£14.99 for 375ml)
Lidl's ice wines have proved popular in recent years and the fresh green apple and pear flavours of this season's offering makes me think that trend will continue. Plenty of acidity to balance the sweetness and pair with apple pie, lemon cheesecake or other fruity favourites.
MAJESTIC WINE
Definition Blanc de Blanc Champagne (£21.99)
Wines in Majestic's "Definition" range are chosen to display typicity and its blanc de blanc Champagne, made solely from chardonnay, does just that. Green apple and apricot flavours neatly balance the crisp acidity.
Definition Sancerre (£15.99)
Balance is the name of the game here, with the classic Loire acidity offset by lemon and grapefruit flavours and a more savoury asparagus note. Good value too.
Winemaker Series Rosé (£8.99)
Who says you can't have rosé in the winter? Christophe Mongeot also makes Majestic's popular Minuty rosé. Here he's combined strawberry and red apple flavours to tally with the soft acidity. The fruit is deliciously fresh and not at all confected. There are more food and rosé pairing ideas with Amelia Singer and Mike Turner in our rosé renaissance video.
Definition Cotes du Rhone (£8.99)
Proof – if proof were ever needed – that affordable Cotes du Rhone can still be produced without resorting to confected fruit flavours. The blackberry and blackcurrant taste fresh and are balanced by old-fashioned gripping tannins. Bravo!
Parcel Series Claret (£15.99)
This red from the Montagne-Saint-Émilion area caused a stir when it appeared on Majestic's email newsletter, with customers snapping up cases of claret from this mystery producer. And they're onto a winner thanks to its mix of ripe blackberry and blackcurrant and lush chocolate and vanilla.
Lay & Wheeler Brunello di Montalcino, 2011 (£27)
As well as owning Naked Wines, Majestic is also the parent company for esteemed merchant Lay & Wheeler. I got very excited by this Brunello because of the great balance between its redcurrant, cranberry and red cherry fruit, its tingling acidity and its firm tannins.
MARKS & SPENCER
Elqui Pedro Ximenez, 2016 (£8.50)
Pedro Ximenez – or "PX" to its friends – is best known as the grape behind ultra-sweet sherries, but here in Chile's cool Bio Bio valley it's been used to create a dry table wine, with ripe pear flavours, a floral lift on the nose and a bit of tannic grip. A fun alternative and an interesting talking point.
Hames Creek Chardonnay, 2016 (£12)
Cooler climate Californian chardonnay from Monterey, with the refreshing acidity nicely balanced by concentrated tropical guava, pineapple and ripe pear flavours.
Domaine de Lavail Old Vine Carignan, 2015 (£10)
Rich and ripe strawberry and red cherry flavours. Shows off the warmth from the South of France with its rounded body.
Poggio San Polo Brunello di Montalcino, 2012 (£42)
Aromas of cigars, leather and red cherry lead into fresh cranberry and redcurrant flavours. Still very lively after five years – worth sticking a bottle away too, to see how it will age.
Frares Priorat, 2015 (£14)
Concentrated blackberry and black cherry aromas and flavours are joined by a lighter lift from redcurrant and strawberry on the tongue. Well-integrated tannins mean it can go with a spectrum of meats from beef to turkey.
Palataia Pinot Noir, 2016 (£11.50)
This German pinot doesn't give much away on the nose, but once it hits the tongue then the fireworks begin. Concentrated raspberry, strawberry and red cherry flavours make for a fine mix with the fresh acidity and well-integrated tannin.
MORRISONS
Morrisons The Best Champagne Brut (£19)
Lots of concentrated fruit for the price, with lemon on the nose leading into green apple and pear on the palate, providing a fine balance with the fresh acidity.
Morrisons The Best Grüner Veltliner 2015 (£8)
Made for Morrisons by Markus Huber, here's a food-friendly white that could win a place on the dinner table at any time of year. A good balance between the green apple and apricot fruit and the well-integrated acidity.
Merlin Cherrier Sancerre 2015 (£17)
A classic Christmas treat, with aromas of lemongrass, granny smith apples and orange peel. The citrus fruit has enough intensity to work with the lively acidity too.
Les Jablieres Cotes de Beaune Villages, 2015 (£20)
Complex aromas of smoke, spun sugar, red plum and raspberries on the nose and then rich red fruits on to the palate too. Classy Burgundy that won't break the bank, but will shine on Christmas day.
Morrisons The Best Single Estate Chilean Pinot Noir, 2015 (£12)
A really well-balanced red, which is no surprise because it's made for Morrisons by Errazuriz. Rich red cherry and red plum flavours, with none of the stalkiness that sometimes trips up Chilean pinot.
Croft Quinta da Roeda Vintage Port, 2005 (£12 for 375ml)
There's port galore this Christmas at Morrisons, but Croft's 2005 vintage stood out for me, with the blackberry and black cherry fruit still smelling really fresh and leading into spun sugar, red cherry and red plum on the palate.
ODDBINS
Remoissenet Pere et Fils Pouilly-Fuisse Vieilles Vignes, 2014 (£25)
Smoke, butter and oak on the nose, but then much fresher lemon and apricot on the palate. The fruit's concentrated, the oak's well integrated and the acidity's fresh.
Domaine Boyer-Martenot Meursault Les Narvaux, 2015 (£45)
If you're looking to push the boat a bit further out this Christmas then you can revel in the finesse of this chardonnay, which combines light smoky and buttery aromas with fresh apple and pear flavours, with a nutty twist on the finish.
Miles Mossop The Introduction, 2015 (£13.50)
A bit of South African sunshine for the Christmas dinner table in the form of chenin blanc's fresh green apple and apricot flavours, wrapped in buttery vanilla.
Remoissenet Pere et Fils Beaunes Premier Cru Les Bressandes, 2013 (£39)
The red sibling to the Pouilly-Fuisse. Complex aromas of hickory smoke and the whole gambit of red fruit from cranberries and redcurrants through to sweeter red cherries. Concentrated red fruit on the palate, with a bit of grip from the well-integrated tannins.
Ken Forrester Petit Pinotage, 2016 (£10.50)
If all pinotage tasted like this then I'd be a happy man. Soft tannins and plenty of fresh black fruit.
Off-Piste Pinot Noir, 2016 (£8)
Avoids falling into the vegetal trap and instead offers fresh and fruity strawberry and cranberry, with sweeter vanilla.
SAINSBURY'S
Chapel Down Classic Non-Vintage English Sparking Rosé (£25)
Fresh strawberry, raspberry and redcurrant fruit to counter-balance the well-integrated acidity. There's a delicious savoury note on the finish too.
Sainsbury's Champagne Brut Non-Vintage (£18)
Sainsbury's always does fizz really well and its entry-level own-label Champagne is no exception. A rich nose, with peaches and apricots, with richer fruit on the palate to balance the acidity.
Bollinger La Grande Annee Vintage 2007 (£80)
Obviously a real treat, but if you're looking to push the boat out then the clarity of the fruit in this Bollinger is a winner, with granny smith apples, ripe raspberries and crumbling biscuits.
Taste the Difference Pouilly Fumé, 2016 (£12.50)
A classic Christmas tipple, with the dry acidity cutting through smoked salmon or enlivening a roast turkey. Concentrated lemon, grapefruit, green pepper and green bean flavours balance the freshness.
Taste the Difference Fairtrade South African Chenin Blanc 2016 (£7)
A real bargain, with lots of green apple and apricot fruit to pair with the acidity. Food friendly or a good fireside winter white.
Chateauneuf-du-Pape 2015 Les Courlandes 2016 (£12)
I love the intensity of the redcurrant, red cherry and black berry aromas on the nose, all of which follow through onto the palate and are wrapped in creamy vanilla. Plenty of structure to work with meat too.
SPAR
Valdobbiadene DOCG Extra Dry Prosecco (£10)
Worth spending the extra £1 to trade-up from the Prosecco DOC. Your extra quid gets you much better-integrated acidity and much more pear and green apple fruit.
Gavi 2016 (£8.50)
All the classic lemon and lemon rind flavours you'd expect from Gavi, balanced by a blast of acidity.
Fern Hills Marlborough Sauvignon Blanc, 2016 (£7)
No arguments from me at this price. Plenty of textbook guava and passionfruit flavours and the acidity is tamed by the fruit. Great for cutting through the oiliness of smoked salmon.
Castellani Chianti Riserva, 2014 (£7)
I think there might be some voodoo going on here to produce Chianti at this price, but all the cedar, redcurrant and raspberry aromas are there, leading into a dry palate with high tannins and enough concentrated red cherry and cranberry to add balance.
Chateauneuf du Pape Cuvee Tradition 2015 (£15)
A great splash-out red for the Christmas table, bursting with blackcurrant, blackberry and black cherry flavours, wrapped in rich vanilla and with plenty of body to match a meaty feast.
Ursa Major Rioja Reserva, 2013 (£10)
An oldy and a goody, still delivering year after year. Fresh black fruit and vanilla aromas and flavours, with a twist of milk chocolate.
TESCO
Tesco Finest Franciacorta Brut DOCG Non-Vintage (£15)
Great value Italian fizz, made using the same method as Champagne, with the second fermentation that creates the bubbles taking place in a bottle instead of a tank. A nicely-rounded mouthfeel and lots of lemon flavours. Check out my recent article about Franciacorta for more Christmas ideas.
Tesco White Burgundy Chardonnay, 2016 (£8)
A turkey-friendly white that combines decent pear fruit intensity with fresh acidity. Good value.
Tesco Finest Chablis Premier Cru, 2015 (£15)
Worth trading up from the standard Tesco Chablis 2015 (£10.50) to gain brighter fruit on the nose and more concentrated red and green apple flavours, balanced by well-integrated acidity.
Tesco Finest Tingleup Riesling, 2017 (£8.50)
Manages to tread that fine line by remaining fruity without falling into cloying territory. Lemons, limes and very ripe pears and balanced by the crisp acidity.
Tesco Limestone Coast Merlot, 2016 (£6)
It's been a long time since I found a basic merlot to enjoy, but this ticks all the boxes, with mint and blackberry flavours but no nasty green vegetal notes. Undemanding and an ideal party wine.
Tesco Finest Chateauneuf-du-Pape, 2015 (£14)
Grown-up fun for Christmas. A complex nose weaving together smoke, red cherry, cranberry, redcurrant, blackberry and milk chocolate, with lots of concentrated black fruit flavours on the palate. The tannins are high, but well integrated, winning this a place alongside any meat on the menu.
VIRGIN WINES
Vilmart Grande Reserve Brut Premier Cru Champagne (£32.99)
Trading up is worth the extra pennies here, with tonnes of lemon, green apple and peach flavours to balance the high acidity in this Champagne. A worthy treat.
Peter Franus The Father Blend, 2014 (£22.99)
A true fruit-fest, with rich blueberry and vanilla flavours. If you're looking for something soft and lush to sit alongside turkey then this is your bottle.
Chateau Mont Redon Lirac, 2014 (£15.99)
Christmas wouldn't be Christmas without a vinous trip to the Rhone valley and this Lirac has the classic blend of fresh redcurrant and cranberry flavours paired with darker blackcurrant and blackberry. Plenty of structure too to take on beef or turkey, plus a lushness from the oaky vanilla.
Domaine Louis Moreau Chablis Premier Cru Vaulignot, 2015 (£19.99)
One of my favourite Chablis from recent tastings thanks to the roundness of the ripe red and green apples, along with bruised pears. Yet it doesn't skimp on the tell-tale minerality that makes Chablis such a winner.
Shed Ten Verdelho, 2016 (£9.99)
The most interesting nose of the bunch – rose petals, jasmine and grape. On the palate, it's much richer and rounder than the floral aromas would hint, with peach, apricot, melon and a deliciously rounded creaminess.
Bodegas Hidalgo La Gitana en Rama, 2017 (£9.99)
La Gitana's manzanilla dry sherry is a staple at Christmas time, so it was a thrill to try the even fresher "en rama" version. Even crisper green apple and lemon flavours than usual, with all the dry acidity needed to cut through smoked salmon or to accompany salted peanuts as an aperitif to get the juices flowing.
WAITROSE
Louis Roederer Brut Premier Non-Vintage Champagne (£32.99 until 1 January)
Intense pear and lemon flavours, with fresher lemongrass notes too. A lovely rounded mouthfeel, along with toasty biscuit flavours.
Sous le Soleil du Midi Chardonnay, 2016 (£5.99)
Outstanding value. A great party wine or an ideal budget turkey companion, with fresh acidity to balance the peach, apricot and vanilla flavours.
Waitrose Chablis, 2016 (£9.99 until 26 December)
A stand-out Chablis for me during the autumn tastings, with a slight hint of butter on the nose and a subtle roundness on the palate, combining with the classic green apple and lemon flavours.
Terroir Daronton Sequret Cotes du Rhone Villages, 2016 (£8.99)
Lots of classic black fruit aromas and flavours, rounded out by sweet vanilla. Great value and I always enjoy Cotes du Rhone as a good accompaniment to turkey.
Les Nobles Dentelles Gigondas, 2015 (£15.99)
Sun-drenched red from the Northern Rhone, with light wood smoke on the nose and then intensely-fruity blackberry and black cherry on the palate, wrapped in warm vanilla.
Montecastro Ribera Reserva, 2011 (£26.99)
Spanish reds can be a great Christmas match, with the lush blackberry and black cherry fruits working well with turkey and the grip from the tannins providing the structure to handle goose or beef.
THE WINE SOCIETY
Bride Valley Brut Reserve, 2014 (£27)
Wine from the Dorset vineyard of writer Steven Spurrier, packed full of lemon juice and fresh pear on the nose and then fruiter apple flavours on the rounded palate.
Domaine Turner-Pageot Coteaux du Languedoc Le Blanc, 2016 (£11.95)
I loved this fun, old-fashioned white, made from Marsanne and Roussanne. Very ripe peach and apricot flavours, with a savoury finish and plenty of body to match turkey or even goose.
Domaine Muré Cote de Rouffach Pinot Noir, 2015 (£21)
Alsace is best-known for its whites, but pinot noir from this cool climate region can be superb. This is an eye-catching wine that's fresh and vibrant, with fruity strawberry and raspberry flavours alongside its gripping tannins.
Poggiopiano Chianti Classico La Tradizione, 2013 (£16)
Concentrated sour red cherries and sweeter brambly fruit make this Chianti stand out from the crowd, alongside its great balance between the fruit, the acidity and the well-integrated tannins.
Anayon Carinena, 2013 (£14.95)
Tonnes of complexity, with sweet vanilla and blackberry jam flavours, along with fresher blackcurrant and mint notes. Great value for such a rich and deeply concentrated wine.
The Society's Exhibition Gigondas, 2012 (£16)
Aromas of roast meat, redcurrant and raspberry hint at the types of red meat with which this Rhone red would pair beautifully. The dark fruit on the palate is matched by vanilla, cinnamon and cloves.