Wine to Dine – September 2021 – Street Food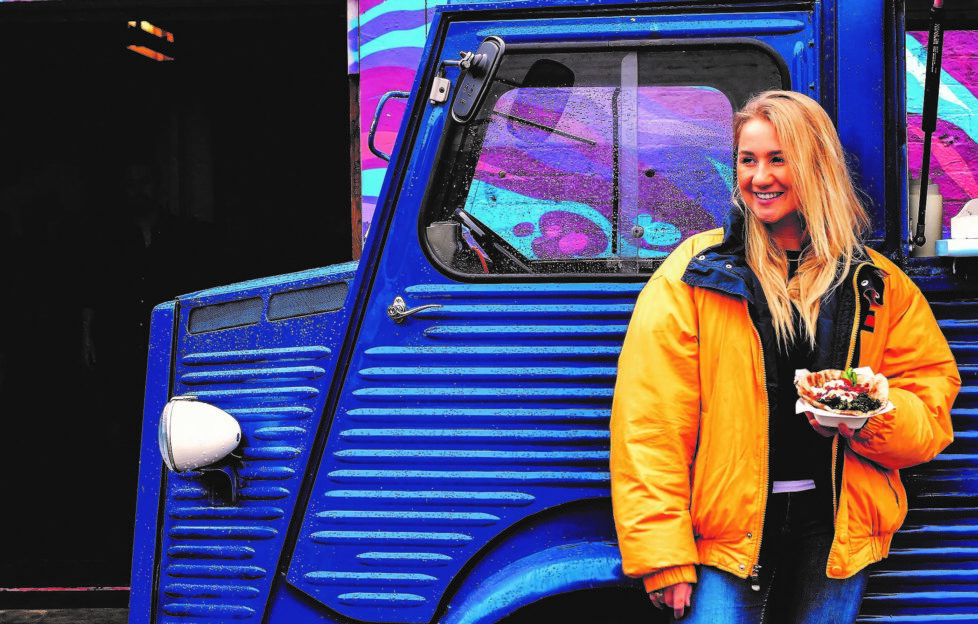 Street food produces some exciting drinks pairings from Scottish Field wine columnist Peter Ranscombe.
INNOVATION is at the heart of the dishes produced by Scotland's street-food vendors.
They take familiar ingredients and weave their magic – often in a portacabin or a trailer – to produce dishes that make you go "wow".
Winemakers – and beer brewers – also have some tricks up their sleeves.
These bottles to accompany Ailidh Forlan's street food selection in September's printed Scottish Field magazine are all just a wee bit different too.
We've got the Champagne with no added sugar; we've got a white wine made with sake yeast; we've got a red wine that's pretending to be a white wine.
Plus, there's a beer brewed specially to go with burgers, and a red wine that can stand up to a curry.
With bottles like these, life is seldom boring in the Wine to Dine column…
CHAMPAGNE DRAPPIER BRUT NATURE
L'art du Vin
£43
Even as street food, lobster always deserves the red-carpet treatment, so let's roll out this deliciously-dry zero dosage Champagne from Drappier. Sweetness levels in sparkling wines can be confusing, but brut nature or zero dosage are the easy ones to remember, because no sugar has been added to the bottle before the mushroom cork has been secured in place. Instead, the winemaker is relying on the ripeness of their fruit and some ageing in bottle to help balance the natural acidity. Here, there's no doubting the awesome balance between the well-integrated acidity and the complex flavours, which stretch from brown sugar and spun sugar through dried red apple skins, dried apricots, and savoury lemon rind, with bright confectioners' custard and cinnamon on the nose too.
VINA MARTY GOUTTE D'ARGENT 2018
hometipple.com
£16.97
What happens when you make sauvignon blanc using sake yeast? You get a wine to pair with Arbroath smokies and cheese. Those are two strong flavours, and so a run-of-the-mill white wine might not be up to the job. Fortunately, using sake yeast number seven allows the winemakers to carry out their fermentation at a lower temperature, hanging onto more of the grapes' aromas and flavours. Only members of the sake producers' association are allowed to use the yeast, and Chile's Vina Marty is the only non-Japanese member. This is no novelty bottle – it's one of the best wines I've tasted so far this year, and I'm not a sauvignon blanc fan. Warm and attractive mango and guava on the nose are richer and deeper than the often-confected notes from New Zealand. On the palate, the yeast brings gooseberry and passionfruit to help balance the fresh acidity alongside the textbook asparagus and green pepper flavours.
LEFT COAST OREGON WHITE PINOT NOIR 2019
Aldi.co.uk
£12.99
Pinot noir as a white wine instead of a red? This online exclusive from Aldi has sushi-matching freshness. There's also a chewy texture there – even though the juice is separated from the skins, there must have been a short amount of contact to transfer some tannin into the final wine. It's definitely a foody bottle, with a pitted texture and savoury notes on the palate, which bely the fruitier tinned peach on the nose. To look at it, it's more "blush" than "white" in the glass, but that only enhances its food pairing potential.
WILLIAMS BROS EL PERRO NEGRO PILSNER
Williams Bros
£1.25 for 440ml
A gluten-free lager designed by brewer Williams Bros to pair with burgers from Glaswegian takeaway and restaurant El Perro Negro. The Alloa brewery paired Saaz hops with Seville oranges to add an exotic twist to a traditional pilsner. Warm mandarin and fresher pine aromas lead into a really juicy palate full of orange and lemon. There's a nice touch of oaty roundness too, leading into a crisp and clean finish. Here, the citrus flavours from the beer will act like a squeeze of lime over the Mexican quinoa burger.
CORTESE NOSTRU NERO D'AVOLA 2020
Vino Direct
£11.95
No sulphur has been added to this Sicilian red, allowing its fresh blackcurrant aromas and flavours to shine. I'd normally opt for shiraz or zinfandel to match short rib, but I didn't want anything with too much alcohol because that would just accentuate the heat from the curry. Instead, I've opted for a lighter 13.5% alcohol by volume organic red that doesn't compromise on delivering Nero d'Avola's crowd-pleasing ripe fruit. The ideal balance between freshness and depth of fruit to pair with the aromatic Sri Lankan flavours.
In case you missed it, catch-up on last month's wines to match with chef Gary Maclean's recipes
Plus, read more of Peter's wine, beer, and spirits reviews on his blog, The Grape & The Grain