Why does riesling have such a bad rep?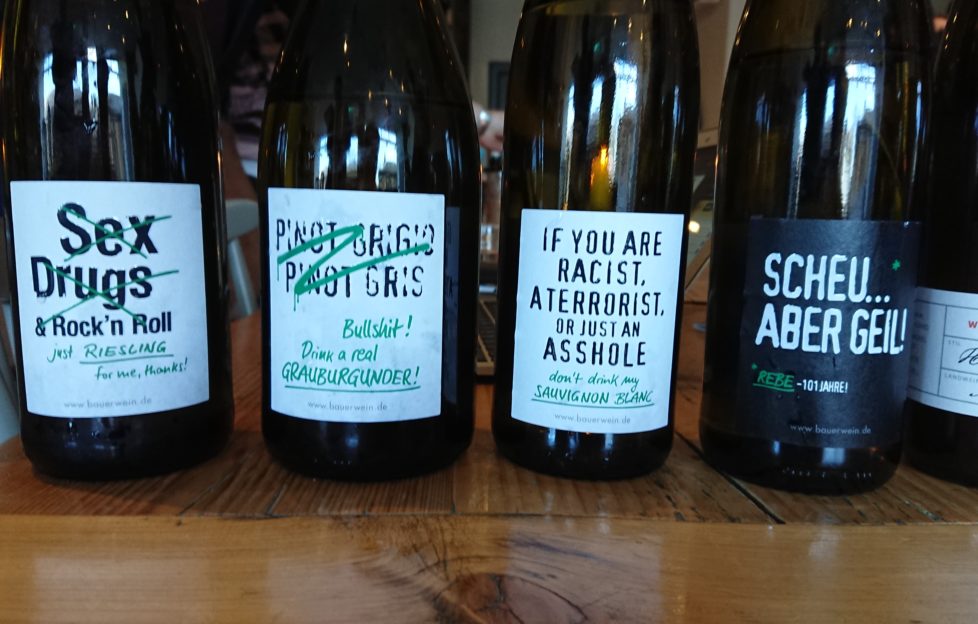 Peter Ranscombe asks why Germany's flagship white grape gets short shrift from consumers – and recommends four wines to help change your mind.
RIESLING has become a bit of a running joke within the wine trade.
It's the grape that everyone in the industry adores – but finds hard to sell to their customers.
Part of riesling's problem is also part of its appeal; it's versatile.
The grape can be made into steely-dry white wines, super-luscious sweet wines or even tantalisingly-crisp sparkling wines.
It reflects the climate and soil in which it's grown, producing flavours ranging from tart green apple through juicy lemon and lime and on into sun-drenched peach.
That makes it hard to know what you're going to get when you open a bottle – will it be the same as the last one I tried?
Yet versatility hasn't held back chardonnay, which is used to produce everything from Champagne and Chablis to the oaky Aussie outlaws and the Californian butter beasts of yesteryear.
The other part of riesling's identity crisis comes through the labels that are slapped onto its bottles.
German and Austrian wines in particular are surrounded with technical terms, which don't often trip off the tongues of Scottish drinkers like me who failed miserably at modern languages at school.
And this is where independent wine merchants come into their own.
Scotland's bottle shops are full of knowledgeable staff who will help you to navigate terms like "Grosses Gewächs", "kabinett" and "trockenbeerenauslese".
They're all busy brushing up on their terminology at the moment in preparation for the return of promotional body Wines of Germany's "31 Days of German Riesling" in July.
Last year, Scotland's very own Luvians – which has shops in Cupar and St Andrews – won a prize for its work in promoting riesling.
But why wait until July? Get ahead of the game and start exploring riesling over Easter.
Hopefully this selection of different styles from the recent Wines of Germany tasting in Edinburgh will help to change your mind about this most misunderstood of grapes…
Corvers-Kauter Berg Schlossberg Riesling Spatlese (£39)
The Original Bier Co – as the name suggests – might specialise in German beers, but the Edinburgh-based importer has some impressive wines in its portfolio too, as I discovered at last autumn's Fizz Feast. "Spatlese" means "late harvest" – the grapes are left on the vine for longer so they become extra-specially ripe. The small fraction of the wine that's been aged in oak barrels imparts a touch of vanilla to join the peach and lemon curd on the nose, but its real job is to add a delicious roundness on the palate, which helps to tame the fresh acidity.
Emil Bauer Sex, Drugs and Rock & Roll Riesling (£16.50)
Producer Emil Bauer has blown Germany's complicated labelling system out of the water with some very amusing names for its wines. Funny monikers are one thing, but fortunately the liquid inside the bottle lives up to the billing, with peach and red apple on the nose being joined by a sprinkling of cinnamon on the palate. Technically, it's slightly off-dry, but there's tonnes of mouth-watering acidity for balance. A good seafood option.
Schloss Johannisberg Bronze Seal Riesling Trocken (£31.49)
From the spiritual – and, indeed, physical – home of riseling in Germany's Rheingau region. Schloss Johannisberg was the first vineyard to plant the variety, giving birth to a whole industry. Apricot and lemon aromas on the nose morph into richer peach and lemon curd flavours on the palate. Again, another wine that would be classed as off-dry if it wasn't for its tart acidity – I'd find it hard work on its own, but with shellfish it will absolutely sing.
Walt Riesling (£11)
We're almost creeping into slightly-sweeter territory here, with 20 grams of sugar per litre of wine. But, again, there's gallons of acidity to provide that all-important balance. It has sweeter peach and lemon sherbet notes and, while perhaps not sweet enough to stand up to a pudding, it's ideal for balancing the spiciness in a curry.