Viognier: why the future looks peachy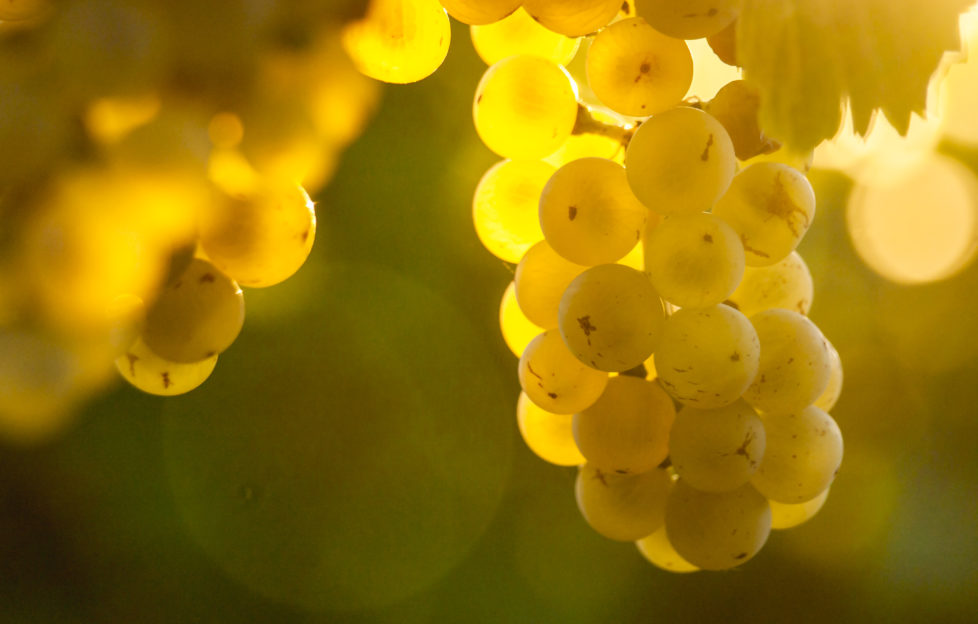 Viognier has made a comeback from the edge of extinction and now has its own "international day", as Peter Ranscombe reports.

IN A world of oaky chardonnays and acidic sauvignon blancs, viognier ploughs its own furough.
Famous for its combination of floral and peachy aromas and flavours, the grape is distinctive on its own or is used to add a perfumed lift to syrah blends.
Yet viognier almost died out in the 1960s.
Just 14 hectares of the grape were recorded in France's agricultural census in 1968.
Now, the French total has soared to around the 10,000-ha mark, with global plantings somewhere north of 15,000ha.
Viognier's renaissance will reach a fresh milestone on Friday with the first "international viognier day".
The campaign to generate more interest in the variety is being driven by Australian producer Yalumba.
As we saw last spring, Yalumba has championed the grape, especially under the creative talents of winemaker Louisa Rose.
Part of the variety's resurgence is due to its versatility with food; its rounded texture can balance spicy heat, while its ripeness is an ideal foil for salt.
It can be a pain for farmers to grow because it has to be left for a long time on the vine to reach full ripeness and develop its heady aromas and flavours.
But, when everything comes together, it creates a wine like no other.
A whistle-stop tour of the world's viogniers reveals some exciting examples – both in France and further afield.
Guigal Côtes-du-Rhône Blanc 2018 (£13.95, The Fine Wine Company)
Starting in the grape's spirtual home in the Rhône valley, Guigal's white – which was paired with sweet and sour chicken by Tesco's text message sommeliers – harnesses 60% viognier in its blend, alongside roussane and marsanne. Bright and attractive peach and lemon sherbet on the nose, with a splash of cream and a lick of lemon curd joining those two stars on the palate, before a sprinkling of white pepper takes over on the finish.  The Guigal Côtes-du-Rhône Blanc 2019 (£11.50, The Wine Society) was less expressive on the nose and had more of a savoury lemon rind edge – it maybe needs slightly longer in bottle to show at its best.
Foncalieu Le Versant Viognier 2019 (£9.99, Hennings)
Heading further along the southern French coast brings us to the Languedoc-Roussillon region, and its great value Vins de Pays d'Oc regional wines. Foncalieu's viognier was my favourite wine from Le Versant range when I visited the Foncalieu co-operative back in 2017, and the 2019 vintage still has that same textured and savoury lemon rind element on the palate, following on from its lemon sherbet and apricot aromas.
Domaine de Viranel Viognier 2019 (£16.95, South Down Cellars)
Stepping up a gear, Domaine de Viranel has a similar grown-up and food-friendly texture to its viognier, with a mix of lemon rind and lemon sherbet on the palate. The nose is really interesting too, with a herbal note among the peach, lemon, and greengage. It's got that lovely Rhône-esque white pepper spice on the finish too.
Louis Latour Ardeche Viognier 2018 (£12, Wine Direct)
As we saw last spring, Burgundy giant Louis Latour hasn't been shy about exploring other French regions, including the Var area of Provence for its pinot noir. Similarly, it began growing chardonnay in the Ardèche in the 1970s, following swiftly with viognier. On the nose, the Ardèche viognier is warmer than its Languedoc counterparts, with dried apricot amid the peach. There's a tannin-like grip to the texture on the palate, balanced by a touch of vanilla, a dollop of cream, and more of that dried apricot flavour.
Yalumba Y Series Viognier 2020 (£7.49, Majestic Wine)
Switching to the new world, and Yalumba, which has championed the variety down under. The new vintage of the Y Series has lots of layers to its aromas, starting with fresh lemon before moving through cut grass, and on to peach. More-traditional peach and lemon sherbet flavours balance its crisp acidity on the palate.
Yalumba Samuel's Collection Eden Valley Viognier 2017 (£15.99, Taurus Wines)
The 2017 continues to delight, with savoury lemon rind and spicier ginger on the nose and on the palate, where they're joined by fresher lemon and apricot. There's a dryness to the texture that would lend itself to pairing with food too.
Torbreck The Steading Blanc 2019 (£31, Honest Grapes)
While Yalumba's Samuel's Collection example focuses on the Eden Valley, Torbreck's bottle has its feet planted firmly in the nearby Barossa Valley, with roussanne and marsanne being blended into the viognier. The focous here is more on the winemaking, with heavy vanilla and cream on the nose, along with minty Werther's Originals, while lemon and pear try to poke through. Those minty sweets reappear on the palate, amid more lemon, cream, and vanilla. Probably needs a salty roast chicken to show at its best right now.
Viu Manent Secret Viognier 2018 (£13.39, Great Grog)
The "secret" in this bottle from Chile's Colchagua Valley is that up to 15% of the blend is made up using other varieties, with the mix varying from year to year. Its aromas are quite elegant, with lemon and apricot. There's a similar combination on the palate, with savoury lemon rind notes too.
Read more of Peter's wine, beer, and spirits reviews on his drinks blog, The Grape & The Grain.