These wines will make you take a second look at Romania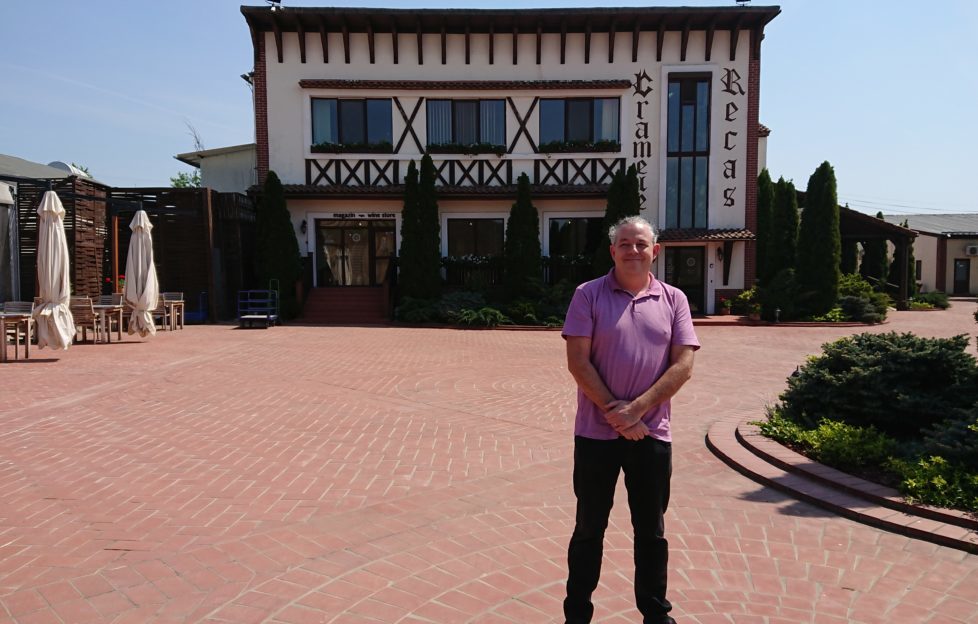 In the first of two articles about Romania, Peter Ranscombe reveals why the Eastern European nation is the wine world's secret weapon when it comes to producing popular varieties.
EVER had a wine from Romania? No? Are you sure…?
In fact, many of us may have been drinking Romanian wines for years and have never realised it.
How about that pinot noir from Sainsbury's? Or that new pinot grigio that they've got down the Spar shop?
Many supermarkets and restaurants will have entry-level or house wines from Romania but may not necessarily make a song and dance about it on the label.
One of the reasons is plain old prejudice – it's fair to say that Romania isn't the first country that springs to mind when we're asked to list wine-producing nations.
Philip Cox is slowly changing that; originally hailing from Bristol, Cox has worked in Romania since 1993 and bought his first vineyards from the government in 1998.
His Cramele Recas winery is Romania's biggest wine exporter and he thinks supermarkets are becoming more adventurous than many independent retailers when it comes to putting the country's name more prominently on the label.
"I don't think it puts people off anymore saying it comes from Romania – people have got over that," he says as we sit on the veranda at his winery.
"Twenty-five years ago, people used to laugh at me; now, most British and Irish drinkers are more focused on the variety than where it comes from."
That focus on varieties instead of countries means that Cox often labels his bottles as "Wine of Romania" instead of sticking to the rules for a specific area or "DOC", the equivalent of the French appellation system.
This means he can makes blends sourced from different parts of the country, like his 2017 Aldi Pinot Grigio (£2.99 for 375ml), which uses a mix of grapes from his base around Recas in the east, from Romanian Moldavia and the Black Sea region to give a wine that's got green apple and floral notes on the nose and a surprisingly-concentrated apple flavour to balance its fresh acidity.
It's clear to see why well-made Romanian pinot grigio at this price-point can give Italy a run for its money.
Supermarket sweep
Romania has vineyards spread throughout the country – in fact there's even more land that's suitable for growing grapes, but limits have been put on how many vines can be planted to stop over-production.
Warm summers mean grapes reach full ripeness and develop fruity flavours, while the broad spread of locations in which grapes are grown means there are plenty of areas in which the fruit also retains its acidity, creating more-balanced wines.
Like with so many countries experiencing the first vestiges of climate change, variations between vintages can still be an issue, but blending across different areas can again help to bring consistency for customers that want blends to taste the same year-in, year-out.
I've not been a big fan of Romanian pinot noir in the past, but the 2017 Wildlfower Pinot Noir (£6.50, Spar) came from a warmer year, meaning it's full of jammy raspberry and vanilla flavours instead of the stalky and vegetal notes that have hit me in the past, while Cox says production has also benefited from the use of new equipment that retains more of the grapes' freshness.
It's not going to give rival Burgundy, but for an entry-level pinot it can hold its own at that price against anything from the New World and illustrates why Cox does so much business with the likes of Aldi, Asda, Corney & Barrow, Sainsbury's and Spar, as well as a host of wholesalers like Alliance Wine and Inverarity Morton that supply independent wine merchants.
My favourite pinot noir on the trip to Romania was the 2015 Serve Pinot Noir from Serve – billed as the first private winery to open following the Communist era – with redcurrant and red plum aromas and already a hint of leather developing, with concentrated fruit and a bit of grip from its tannins; sadly it's not listed in the UK at present.
Cox's 2017 Paparuda Merlot (£6.99, Tanners Wines) falls into the same well-made category – it's got aromas of black plums and a bit of that merlot damp earth note on the nose, but then it's much fruitier on the palate, with an interesting mix of blackberry and red cherry.
"I think it's harder to make big quantities of decent wine than it is to make small quantities of amazing wine," says Cox, who was inspired to enter the industry after meeting Californian winemaker Robert Mondavi in Lodi.
Old World land, New World style
Cox isn't the only English winemaker ploughing his trade in Romania; Stephen Donnelly – who hails from down the road Northumbria – has been making wine further west in the Dealu Mare region since 1995.
Originally working for a British company, he's now at Budureasca, where he's drawing on his training at the University of California Davis and his time as a globetrotting "flying winemaker" to produce Romania wines but in a fruity and clean New World style.
His 2017 Budureasca Premium Sauvignon Blanc (£11.45 for the 2016 from Transylvania Wine) is a perfect case-in-one – it's got fruity lemon, passionfruit and guava flavours to balance its tell-tale acidity.
Donnelly thinks the success of his sauvignon blanc is down to doing the "haka" – the Māori dance that the New Zealand All Blacks perform before each rugby match – while standing next to the stainless-steel tanks in which he makes the wine.
Renowned consultant Richard Smart is also lending a hand at Budaresca, advising on practices in the vineyards.
Winemakers like Cox and Donnelly are making the most of Romania's favourable climate and wide variety of soils to produce international varieties that are winning fans in shops and restaurants throughout the UK; in my second article about Romania, I take a look at how their wineries and many others in the country are focusing on local varietals, which is where I believe the future lies for higher-quality wines from Romania.