There's more to New Zealand than sauvignon blanc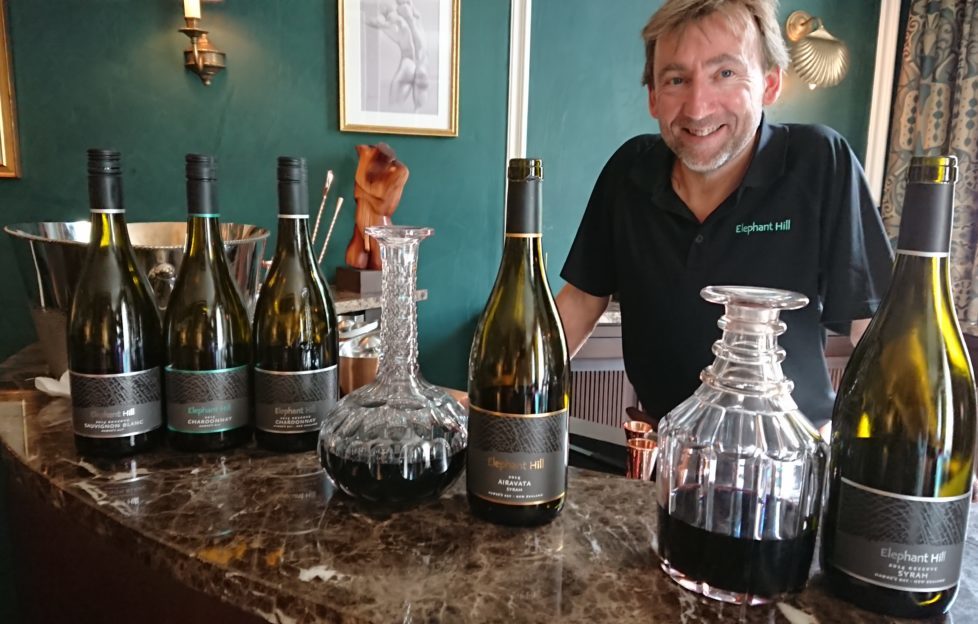 Few countries have as close ties with a single variety as New Zealand does with sauvignon blanc, but Peter Ranscombe has been discovering that Scotland's antipodean twin is much more than a one-trick pony.
THINK New Zealand, think Marlborough sauvignon blanc – it may have only been planted for the first time as recently as 1979, but the Kiwis' flagship variety accounts for 72% of the country's wine production and a staggering 86% of its vinous exports.
Discussions have been raging for many years about how New Zealand should diversify its wine production, with a combination of premiumisation, regionality and other varieties suggested as solutions.
Yet New Zealand already has a plethora of varietals competing for space alongside row after row of sauvignon blanc.
For example, sauvignon blanc's more interesting cousin, sauvignon gris, is worth searching out – in the 2017 Villa Maria Cellar Selection Sauvignon Gris (£10.10 Christopher Keiller), the grape offers aromas and flavours of lemon, apricot and green beans, yet doesn't stray into the unripe green notes of some more vegetal sauvignons of both hues.
It felt like a more grown-up version of the sauvignon gris I enjoyed as part of my recent Bordeaux summer selection.
A surprisingly-high 7% of the nation's output is chardonnay, with the Elephant Hill winery in Hawke's Bay using the grape to express the characteristics of specific plots within its vineyards.
The 2015 Elephant Hill Estate Chardonnay (£20.26, Corney & Barrow) offers light smoke, pineapple, guava and ripe peach on the nose, with the tropical fruits being joined by lashings of butter and cream on the palate.
Its big sister, the 2015 Elephant Hill Reserve Chardonnay (£21.95, Corney & Barrow), sported much heavier smoke on the nose thanks to more new oak barrels being used in the production process; I felt the smoke sadly masked some of the pineapple and peach aromas and flavours, but the flavours of heavily-buttered toast and the smoky finish will appeal to many Burgundy and California fans, while both wines had fresh acidity to provide balance.
Heavier smoke was also the dominant theme on the nose of the 2017 Esk Valley Winemakers' Reserve Chardonnay (equivalent to £14.34, Christopher Keiller), yet the flavour was much lighter on the palate, allowing the lemon and apricot fruit to show and leaving a rounded buttery finish.
Not all sauvignon blanc is born equal
While it's essential to look beyond sauvignon blanc when exploring New Zealand's wines, it's also worth highlighting that not all Kiwi sauvignon is the same.
The 2014 Elephant Hill Reserve Sauvignon Blanc (£14.06, Uvinum.co.uk for the 2016) is a case in point – it has more weight to it in the mouth than supermarket sauvignon, with a touch of smoke and butter on the nose from half the wine being made in old "puncheons" or large barrels before the entire batch spent six months in old oak casks.
For me, the fruit was centred around lemon and grapefruit, with richer lemon curd and lime marmalade notes, although other tasters likened it to tropical flavours; I especially enjoyed the twist of tangerine and lemon peel on the finish.
Vineyard manager Jon Peat, who spent an enjoyable afternoon talking me through the Elephant Hill wines during his most recent visit to London, explained that the citrus-centred acidity was due to the thin silty soils in the Te Awanga coastal vineyard, adding that vineyards with deeper clay soils only a stone's throw away produced different flavours in the sauvignon blanc.
When it comes to readily-available sauvignon blanc, it's hard to beat the 2017 Villa Maria Cellar Selection Sauvignon Blanc (£10.99, Majestic Wine), which balances its classic acidity with intense guava, passionfruit and lemon flavours.
The grape can be versatile in the right hands, with John Forrest demonstrating how pruning techniques can be used to produce lower-alcohol versions of the wine, such as his 2017 The Doctor's Sauvignon Blanc (£6.99 until 7 August then £8.99, Waitrose) or his 2017 Marlborough Sauvignon Blanc (£10.99, Marks & Spencer), each of which tips the scales at 9.5% alcohol by volume, compared with a standard 13.5%.
Ageing sauvignon blanc in older oak barrels to let in a tiny bit of oxygen and stirring the lees – the dead yeast cells that add body – can make the wine much more interesting, as with the 2016 The Crossings Reserve Wild Sauvignon Blanc (£16.99, The Wine Reserve) produced by Yealands.
Yet my favourite New Zealand sauvignon blanc remains Kevin Judd's 2009 Greywacke Wild Sauvignon Blanc, which was the highlight from a five-year vertical tasting of his wines, thanks to its delicious texture.
The name's syrah, not shiraz
Switching to reds, and pinot noir is New Zealand's king, accounting for 9% of production and 6% of exports.
Two stand-out examples from recent tastings were the 2017 Villa Maria Cellar Selection Pinot Noir (£12.79 until 7 August then £15.99, Waitrose) – which combined sweet red cherry and caramel with fresher redcurrant and cranberry – and its big brother, the 2015 Villa Maria Reserve Pinot Noir (£17.99, The New Zealand House of Wine), where the fruit profile centred on riper red cherry and red plum, infused with caramel and cinnamon, making it worth the extra couple of quid in my book.
While I L-O-V-E pinot, it's Hawke's Bay syrah that's getting me most excited at the moment, especially after tasting the 2014 Elephant Hill Airavata (£70, Corney & Barrow), with its sweet and lush aromas of milk and dark chocolate, smoke, blackcurrant, blackberry and tarter blueberry, which lead into fresher blackcurrant and salami touches on the palate.
Slightly friendlier to the wallet is the 2014 Elephant Hill Reserve Syrah (£21.95, Corney & Barrow), which had less complex sweet notes of milk chocolate and blackberry on the nose alongside sharper blackcurrant and floral hints, before morphing into a much-more savoury affair on the palate, with roast meat flavours joining the blackcurrant, reminding me of last year's trip to Crozes-Hermitage.
Syrah may only account for half a percentage point of production and exports at present, but it's certainly one variety to watch.
And I can't wait to try some of the single-vineyard examples from Elephant Hill that will be winging their way to the northern hemisphere in October, mirroring the work done by "pinot king" Larry McKenna with his Kiwa, Kupe and Te Rehua pinot noirs from the Escarpment winery in Martinborough.
In the meantime, I'll happily make-do with the 2013 Villa Maria Reserve Merlot (£23.50, The New Zealand Cellar) – it may be a tad on the pricey side after the pre-Brexit vote currency hedges finally unwound, but it still packs a punch with its blackberry, black cherry, milk chocolate and vanilla flavours, with a touch of red cherry on the nose and soft tannins.
Merlot is also on blending duty in the 2017 Left Field Rosé, combining with pinotage and arneis to produce flavours of red cherry and strawberries with cream to balance the acidity; sadly, it's only available to pubs, restaurants and other on-trade premises, but is worth seeking on a menu.