Six of the best from Corney and Barrow's new wines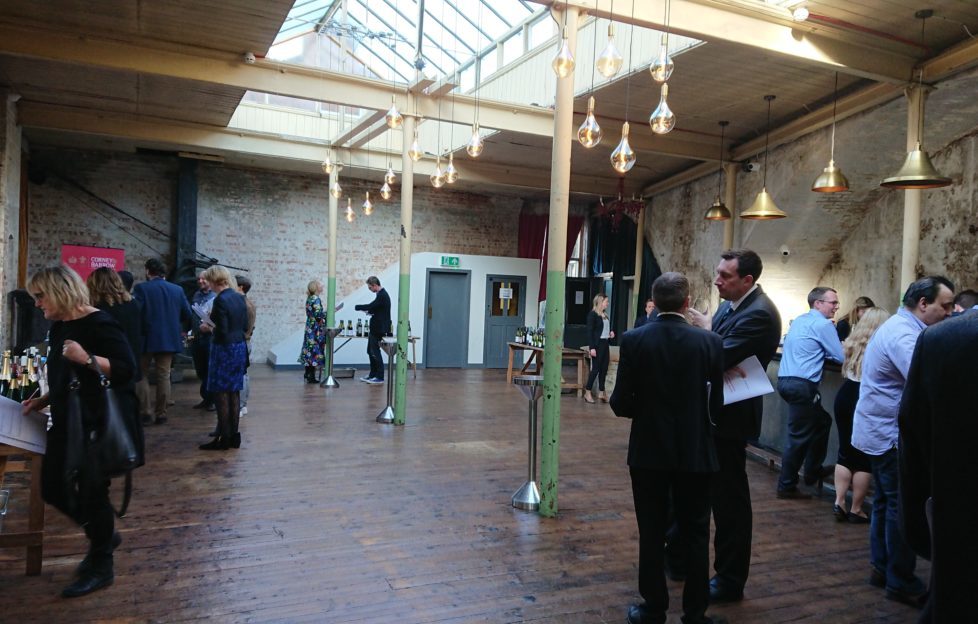 Greek and Chilean offerings are among the wines that grab Peter Ranscombe's attention in Corney & Barrow's new range.
THERE'S something particularly exciting about spring wine tastings – with blossom on the trees and a freshness in the air, there's the promise of new things to come with the turning of the seasons.
And wine merchant Corney & Barrow certainly had plenty of new things to try at its spring tasting near Borough Market in London.
With its shop in Ayr and its office at Oxenfoord Castle in Midlothian, C&B is a key player in Scotland, both to private clients and to restaurants and hotels.
Old friends such as its Delamotte Brut Champagne and its Eradus sauvignon blanc from New Zealand have won praise over the years in both The Grape & The Grain drinks blog on this website and in the Wine to Dine column in the printed Scottish Field magazine.
But I was particularly interested to try some of the new wines in its range during the spring tasting – and they didn't disappoint…
Jeunes Vignes Xinomavro Thymiopoulos, 2016 (£16.25)
I enjoyed all four of the Greek wines on show from the new range, but the xinomavro edged it for me thanks to its mix of fruitiness and creaminess, which reminded me of the fruits of the forest set yoghurts that were so popular when I was wee. There's plenty of structure from the tannin too to handle the fruit and oak – quite a surprise when the colour was reminiscent of a pale pinot noir.
Schloss Schönborn Rheingau Spätburgunder, 2013 (£14.95)
I'm a big fan of German pinot noir and this example from the Rheingau lived up to expectations, with cloves and cinnamon on the nose mingling with ripe raspberry and red plums. It's much sweeter on the palate with red cherry, spun sugar and caramel.
Sanziana Pinot Grigio, Recaş Cramele, 2017 (£7.95)
Great value pinot grigio from Romania, with fresh lemon and apricot on the nose, with green apple joining the lemon on the palate. The fruity flavours are fresh – not falling into the "confected" trap of many cheaper pinot grigios – and there's plenty of acidity for balance. Check out some of my other picks from Cramele Recas in the first part of my reports from Romania.
Incantesimo Falanghina, 2016 (£10.50)
Lots and lots and lots of lemon and apricot on both the nose and palate, with a healthy kick of acidity and a deliciously-rounded feeling in the mouth. A good match for spring chicken salads or as a glass on its own for a hot summer's day.
Viña Arboleda Sauvignon Blanc, 2017 (£14.50)
My favourite from the extensive range of Arboleda wines from Chile among C&B's line-up. It strikes a great balance, not just between the acidity and the fruit, but also between the tropical guava and passionfruit flavours and the more savoury green pepper and greengage notes.
Barta Oreg Kiraly Dulo Szamorodni, 2013 (£24.95)
I've always been a big fan of C&B's range of sweet wines and this Tokaji from Hungary is a fine addition. Available from May, this dessert wine combines intense peach and red apple flavours with fresher lemon notes and enough acidity to stop it becoming cloying.