Not so ordinary claret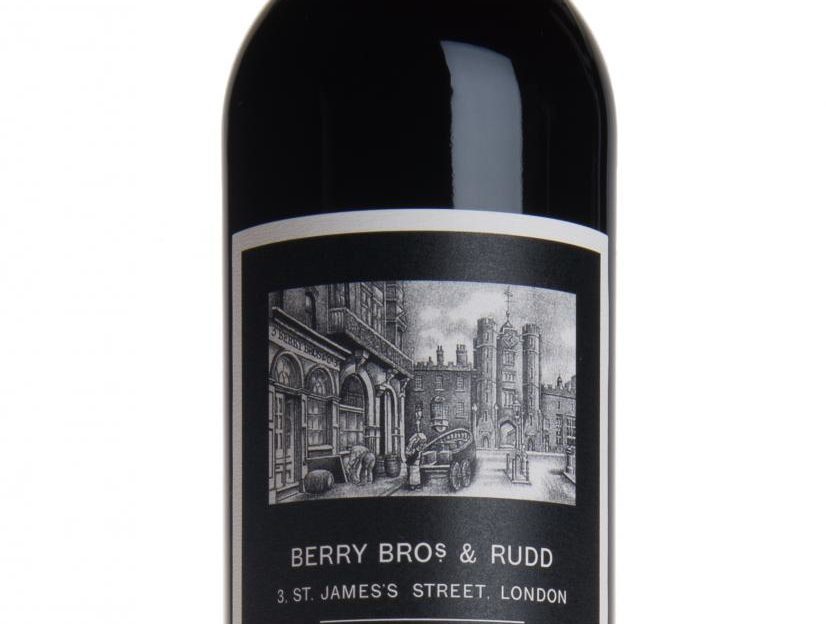 There's nothing 'ordinary' about Berry Bros' claret or many of the other affordable bottles of Bordeaux on the market, as Peter Ranscombe discovers.
FEW drinks have such a strong association with Britain as claret, the nickname for red wines produced in Bordeaux. Once used to describe thin and light wines, the term now denotes any reds produced on either bank of the Gironde estuary.
And few names are as closely associated with Britons' thirst for claret as Berry Bros & Rudd, the country's oldest wine merchant, tracing its roots back to 1698. For the past 20-odd years, the company has sold a "Good Ordinary Claret" – or "GOC" to its friends – with the name coming from some of the entries in the merchant's older stock books.
Berry Bros' Good Ordinary Claret is made for the firm by Bordeaux wine producer Dourthe, which also owns vineyards in the Languedoc in the South of France and in Argentina. At a recent "luncheon" – well, it is Berry Bros – in London, winemaker Thomas Drouineau unveiled the latest vintage of the wine.
The 2015 Good Ordinary Claret (£9.95) is formed from a blend of 65% merlot – from the Entre-Deux-Mers region – 30% cabernet sauvignon and 5% petit Verdot, with the final component normally varying between 2% and 5% depending on how much colour, length and spiciness the winemaker wants to add.
On the nose, there's plenty of blackcurrant and blackberry, with light wood smoke, pencil lead and milk chocolate. Those chocolate flavours are joined by vanilla on the palate, along with ripe black fruit.
What impressed me most about GOC is the way in which it avoids the vegetal trap – plenty of claret, even at this price, can smell and taste green and unripe, but here the fruit is spot on. There's grip from the soft tannins and a long fruity finish.
Pairing the claret with a roast rump of lamb, with crispy sweetbreads and confit turnip, brought out more of the sharper blackcurrant and redcurrant flavours in the wine for me. Drouineau highlighted the potential for the wine to age, which could lead to an interesting vertical tasting to compare and contrast previous years' GOC.
While I really enjoyed the red, I was equally as taken with its white sister. The 2016 Good Ordinary White (£9.25) is made in the more modern style for white Bordeaux, with only sauvignon blanc grapes and no oak barrels.
Purists may miss the presence of the waxier mouthfeel from the semillon grapes – and the lack of wood makes me question its ability to develop interesting flavours with age – but this is a modern wine designed for the modern world, bred to take on fresher sauvignon blancs from New Zealand, Chile and South Africa.
Fruity apricot and lemon aromas are balanced by more savoury green pepper and asparagus notes, and there's certainly plenty of generous ripe fruit to balance the crisp acidity; this is no austere white. It went down a treat with a starter of charred fillet of red mullet served with avocado and lime, and even better with a selection of Waterloo, Stilton and Keen's cheddar cheeses.
Further clarification
As enjoyable as it is, GOC isn't the only claret in town – here's a selection of other wines from Bordeaux that are equally worth exploring:
Taste the Difference Claret, 2015 (£7, Sainsbury's)
If you like your claret with sharp cranberry, redcurrant and blackcurrant freshness then this is the direction in which to head. A hint of mint is woven into the vanilla and smoke aromas, while the dry, gripping tannins make it a fine match for beef or lamb.
Château Pey La Tour Bordeaux, 2014 (£9.99, Waitrose)
Smoke and damp earth on the nose, yet not straying into vegetal territory. Concentrated black plum and blackberry flavours, along with vanilla from the well-integrated oak.
Château de l'Abbaye de Saint-Ferme Bordeaux, 2010 (£10.45, From Vineyards Direct)
Great value. Complex aromas of blackcurrant, black cherry, vanilla, mint and liquorice, driving through into lush fruit and a rounded mouthfeel. Concentrated fruit flavours, firm tannins and crisp acidity.
Chateau Argadens Bordeaux Superieur Red, 2014 (£12.50, Davy's)
Traditional dry claret, with firm and grippy tannins, yet enough bright acidity to give it energy and a ping. Blackcurrant, liquorice and pencil lead on the nose follow through into concentrated black fruits on the palate and a long fruity finish.
Chateau des Moines Medoc, 2009 (£15.99, Adnams)
The softer and smoother side of Bordeaux: lush blackberry, milk chocolate and vanilla on the tongue, following on from fresher blackcurrant, pencil lead and red and black plums on the nose. Well-integrated tannins, fresh acidity and a long finish.
Saint-Emilion Grand Cru, 2012 (£18.99, Adnams)
A deliciously-rounded mouthfeel combines with vanilla, black cherry and blackcurrant. No wonder Suffolk-based wine merchant and brewer Adnams chose it as its own-label Saint-Emilion.