'Mas' production: How Paul Mas makes quality in quantity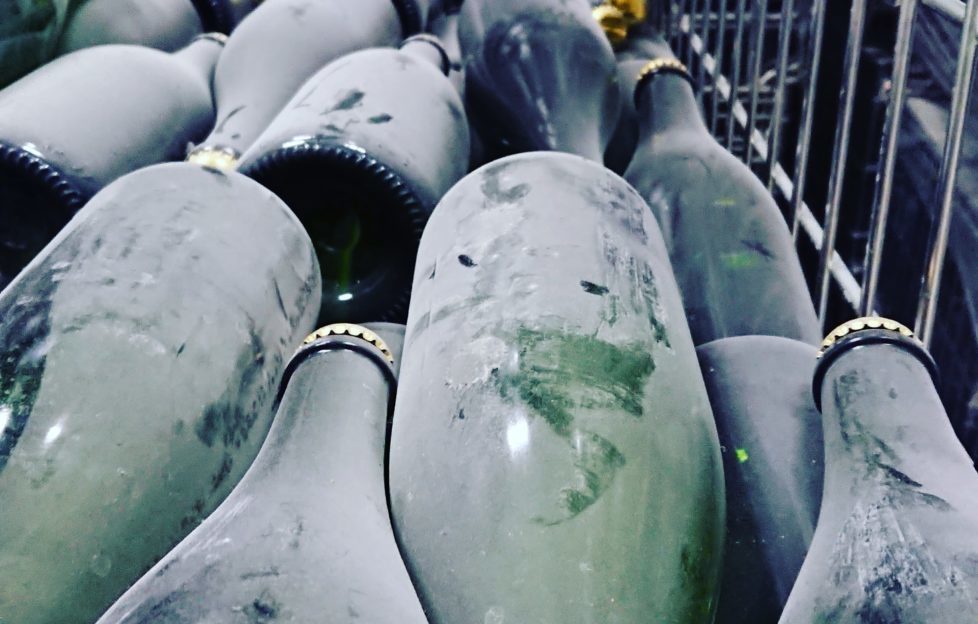 Returning to the Languedoc in the South of France, Peter Ranscombe examines how Paul Mas creates high-quality wines in large quantities.
I LOVE it when a winemaker has a sense of humour – and the twinkle in his eye combined with the grin on his face told me that Jean-Claude Mas has that quality in spades.
As the spring sun began setting outside the tasting room at his headquarters at the Domaine Nicole winery near Montagnac and the frogs started screeching their springtime serenade to each other, the founder and owner of Domaines Paul Mas poured samples of three dozen wines from the 120 cuvees in his range.
He's clearly not afraid to share a joke at his own expense; his "Arrogant Frog" brand – a play on how French winemakers are sometimes perceived overseas – was one of the first to catch the public's attention and has since been followed by the "Elegant Frog".
With his black curly hair and tanned skin, he's the Central Casting stereotype of a winemaker in the South of France and even has a passion for motorsport, which these days he expresses by leading vineyard tours in a supped-up off-road buggy.
And he doesn't mind having a chuckle at his fellow winemakers either – as we taste his wines, he points out "this is what Cotes du Rhone should taste like" as he pours his Cote Mas Rouge and "try this and compare it to Priorat" as he dispenses his Laurige Cuvee Jean with a big grin.
As well as his sense of humour, he's also brimming with energy; touring round the vineyards, he points to a new plough tilling the soil between vines in his experimental vineyard and explains how he spent hours online searching for a new model that would build-up the soil at the plants' bases so weeds wouldn't grow there, removing the need for expensive and harmful pesticides.
It's just one example of how he never rests – staff tell tales of how he is always coming up with new ideas and challenging them to work on new projects.
Quality in quantity?
Ahead of the visit, I was curious to learn how a big brand like Paul Mas squares the circle between quantity and quality; is it possible to produce wines that reflect a sense of the places in which their grapes were grown, but on a scale that will satisfy the thirst of supermarket suppliers, with Aldi, Co-op, Majestic, Morrisons and Sainsbury's all on his list of clients?
The short answer is a resounding yes. Part of the explanation is the patchwork of soils and slopes in the Languedoc region in south-west France.
That mosaic of red, brown and white earth is combined with a favourable set of climatic influences.
As France narrows to form the neck of the Iberian peninsula, the warming influence of the Mediterranean climate in the Languedoc is moderated by cooler winds from the Pyrenees mountains and the Atlantic Ocean to the north beyond the Bay of Biscay.
The combination of warm days and cool nights – or a large "diurnal range" to give it its posh term – allows the grapes to grow for longer before reaching their full ripeness, which means they retain more of the acidity needed to create balanced wines and fuller aromatic aromas and flavours to add complexity and interest.
Having such a range of micro-climates allows Mas to grow a wide range of grapes, from Rhone varieties found further east such as syrah, grenache, roussanne and marsanne through to varietals normally found further north in Bordeaux like cabernet sauvignon, merlot and malbec.
The other way in which Mas brings quality and quantity together is by not relying solely on one giant winery; he's recently purchased his 13th vineyard in the Languedoc and is building his ninth winery.
Although some of those wineries are large – the scale of the Domaines Astruc winery, bottling site and warehouse further south at Limoux reminded me of some of the massive Scotch super-distilleries – most are relatively-small and specialised, concentrating on turning grapes from the company's vineyards in their local areas into distinctive wines.
A rainbow of still wines
Last year's visit to two of local co-operative Foncalieu's wineries in the Languedoc taught me that skilled winemakers can harness the combination of acidity and concentrated fruit flavours to create wines that scream of freshness and vitality.
Mas clearly sits in that same mould and the freshness and character of his wines shone through over three days of tasting.
My favourite among his whites was the 2016 Mas des Tannes Reserve Blanc (£10.99 Soho Wine Supply), which reminded me of apple crumble with its baked apple flavours and nutty finish; Mas compared its ageing potential to that of a white Chateauneuf-du-Pape from further east along the coast in the Rhone and it's easy to see why, with its fresh acidity and rounded body.
A close second for me was the 2017 Paul Mas Estate Marsanne (£8.99, Majestic Wine), with its well-integrated acidity and its flavours of lemon, apricot and an almost savoury cheese-like tang.
Three chardonnays also shone – the 2016 Silene Limoux Chardonnay (£9.99, Co-op), the 2016 Chateau de Martinolles Limoux Blanc (£11.99, Soho Wine Supply) and the 2016 Astelia Chardonnay (£20, Oliver's Beer & Wine Warehouse) – and my recommendation would depend on your preference for how much of the oaky vanilla flavours you enjoy in your wine.
If you want vanilla and a creamy, buttery mouthfeel then opt for the Silene; if you want subtler oak, with fresher acidity and more pear notes then the Chateau de Martinolles is the one for you; and if you want full-blown hickory smoke on the nose and tropical melon and pineapple on the palate then head for the Aselia, which was named after Mas's three eldest daughters and which he likens to a chardonnay from the Russian River Valley in Sonoma, California.
From the reds, I really enjoyed the 2016 Chateau Paul Mas Clos des Mures (£12, Oliver's Beer & Wine Warehouse) thanks to its concentrated nose of leather, dark chocolate, brambles and pencil shavings, with fruiter blackberry and blackcurrant bursting through on the palate to balance the firm but well-integrated tannins.
Assembled using mostly syrah with a dash of grenache and mourvedre, Mas likened it to Cote Rotie, one of the top wines in the Rhone.
The 2017 Paul Mas Reserve Languedoc Rouge (£9.49, Waitrose) – with its blend of 60% grenache, 30% syrah and 10% mourvedre – was compared by Mas to a Chateauneuf-du-Pape and, while I'd need to see it again in a few years' time to echo that claim, it certainly impressed me with its light smoky aromas, its blackberry, blackcurrant and milk chocolate flavours, and its grippy yet well-balanced tannins.
One of the new rosés also caught my attention – with its floral and sweet strawberry nose and its refreshingly-dry acidity, the 2017 Jardin de Rose (£15, Soho Wine Supply) is well worth a look.
Adding sparkle
Not content with perfecting his technique with still wines, Mas bought Chateau de Martinolles in the Limoux area in 2011 and – alongside winemaker Bastien Lalauze – set about learning how to make sparkling wines too.
Working with winemakers like Lalauze illustrates another string in Mas's bow; although he takes the final decisions, he works with a team of trusted lieutenants in each of his wineries, allowing him to maintain quality while producing wines in commercial quantities.
Among the sparkling highlights for me was the Paul Mas Prima Perla Cremant de Limoux Brut (£10.19, Oliver's Beer & Wine Warehouse), which is made using the same technique as Champagne, but has riper red apple and peach flavours thanks to the area's warmer client, which developed into brioche and crème patisserie on the palate, all balanced by crisp acidity.
Other sparklers worth keeping in mind are the Chateau de Martinolles Cremant de Limoux Rosé (£15.95, Laytons), with its mix of concentrated red apple, cinnamon, blackcurrant and redcurrant flavours to balance its acidity, and the Prima Perla Blanquette de Limoux (£12.50, Soho Wine Supply), a style of wine unique to Limoux, which had lively bubbles and a softer mouthfeel thanks to the red and green apple flavours to balance the freshness.
A sneak preview of Mas's prosecco – his first wine to be made outside the Languedoc – also demonstrated how skilled the company has become at producing sparkling wine.
Sweet success
Where Chateau de Martinolles produces sparklers alongside still bottles, winemaker David Costa at Chateau Lauriga specialises in sweet wines alongside his still offerings.
The Chateau Lauriga Ambre de Hors d'Age (£17.95, Soho Wine Supply) is an example of a style of dessert wine known as Muscat de Rivesaltes and brings together grenache, maacabeu and muscat a petits grains.
It's a really complex wine, combining flavours of caramel, spun sugar, honey and milk chocolate with fruitier peach, apricot, green apple and fresh lemon notes, with a kick of warming alcoholic spice.
By bringing together talented winemakers, finding the right grapes to suit the right spots, and focusing specialised techniques on specific sites, Mas has managed to combine quality with quantity.
The challenge for him is where to go next – if he continues to spread his wings further afield as he's done with prosecco then will he be able to retain that balance in other locations too?