Classics and discoveries with The Wine Society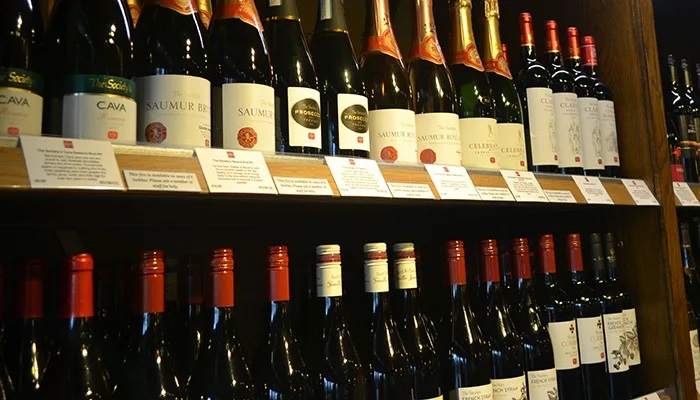 Spring's online wine tastings continue with bottles from a very special wine club, writes Peter Ranscombe.
THERE are two things for which The Wine Society is known – classic wines at classic prices, and exciting oddities that will make even the most seasoned wine geek sit up and take notice.
Both ends of the spectrum were on show on Thursday during the society's spring press tasting, a mammoth online undertaking that saw 48 mini samples of wine dispatched to journalists throughout the UK.
Aside from the impressive logistic feat, the wine club also corraled its eight wine buyers into each giving a half-hour online talk to explain their choice of bottles.
Hats off to the organisers and – while it left me itching to get back to in-person tastings – the virtual session did set a new benchmark for what can be achieved.
Here's my selection of wines that ticked the "classic" boxes, and those "discoveries" that led to much hasty underlining and scribbling in the margins of the tasting booklet – always a good sign.
The classics
Domaine Félines-Jourdan Hérault Rouge 2019 (£7.50)
This takes me back to some of my earliest wine memories. Vin de Pays de Hérault – one of the country wines from within the wider Vin de Pays d'Oc designation in the South of France's Languedoc-Roussillon region – used to be a staple of supermarket shelves; the £2.99 week-night, easy-drinking reds to add warmth to cold Highland evenings. Here, a blend of syrah and grenache produces blackcurrant and violet on the nose plus a mix of black and red berry fruits on the palate, with a lick of vanilla and gentle tannins. An ideal week-night casserole red.
The Society's Exhibition Gigondas 2016 (£18)
Stepping up a gear from the Hérault and heading further east along the coast brings us to the southern Rhône staple of Gigondas. Textbook wood smoke, roast meat, dark chocolate, and bramble on the nose lead into meaty tannins on the palate, balanced by more roast meat and dark chocolate, plus cloves, black cherry, and black plum. A great yardstick by which to judge more expensive bottles.
Château Lary Tagot Bordeaux 2018 (£8.50)
Made by that well known Cockney Glaswegian – "Larry Taggart" – this claret will give any supermarket bottle at the same price a run for its money. Classic Bordeaux wet earth, roast meat, dark chocolate, blackberry, and fig aromas, plus enough sweet black fruit flavours to balance the assertive tannins, which will lend themselves to a Sunday roast.
Neudorf Tom's Block Nelson Pinot Noir 2017 (£20)
We met Rosie's Block from Neudorf during New Zealand's chardonnay tussle with Australia last month and now we get to see Tom's Block pinot noir in action – and, at a third of the price, it's stonking value. That bit of extra age hasn't dimmed the bright raspberry, strawberry, and spun sugar on the nose, and has instead added to the complex and concentrated flavours on the palate, ranging from strawberry jam, cinnamon, and clove through to fresher red berries.
The Society's Chianti Rufina 2018 (£9.95)
The Wine Society's Italian range has always been strong, and this Chianti is prime example why. A nose full of classic sour cherry, caramel, and vanilla lead into pizza-slicing acidity and tannins on the palate, with more of those sour cherry and cranberry flavours for balance. A dependable stalwart, and apparently a big seller.
The Society's Pinot Grigio 2020 (£8.50)
Forget wishy-washy wine bar pinot grigio – this bottle demonstrates that you can get great fruit concentration without breaking the bank. Peach and red apple on the nose map through to the palate where they're joined by noticeable yet well-proportioned residual sugar to balance the acidity.
The discoveries
Les Terres Dorées Classic Beaujolais Blanc (£12.50)
And now for something completely different, as John Cleese might say. Beaujolais is the land of red wines made from the gamay grape, but here chardonnay shines as a white. What can you get for £12.50 from Burgundy nowadays? Not a lot. This is a great alternative to entry-level Bourgogne, with pear, red apple, lemon, and a touch of cream on the nose and then a really refined and sophisticated palate, taking in fresh acidity, more pear and lemon, plus a wet stone-like minerality on the finish.
Undurraga Finca Las Lomas Leyda Sauvignon Gris 2020 (£8.50)
The "other" sauvignon is "gris" or "grey", but there's nothing dull about this wine's savoury green pepper and asparagus flavours, nor its cut grass and lemon aromas. Such a lovely fruit-acid balance here from sauvignon blanc's lesser-known cousin, which has clearly found a favourable home in Chile's Leyda valley.
Domaine Lyrarakis Armi Thrapsathiri 2019 (£14.50)
Think Greek whites, think assyrtiko from Santorini. With this bottle, buyer Matthew Horsley demonstrates why we need to be looking further afield across the Greek islands. This thrapsathiri from Crete has a nutty oxidised nose – which Horsley compared to traditional white Rioja – and then makes good on those aromatic promises on the palate, with nutty, buttery, and lemon rind flavours. There's plenty of fruit to balance the crisp acidity, and a gentle warmth from the 14% alcohol by volume. Sales of Greek wine have jumped by 200% at The Wine Society, so it'll be interesting to see which other gems Horsley unveils for the society's Greek special offer in May.
Camel Valley Bacchus Cornwall 2020 (£13.95)
Perhaps it's almost time to elevate English still wines from "discoveries" to classics"? If you haven't yet explored the potential of the auld enemy's vinous treats then this is a great starting point. Bacchus is England's answer to sauvignon blanc, with elderflower and the rest of the hedgerow on the nose and then elderberry and asparagus to balance its crisp acidity. There's a noticeable bit of residual sugar here, but it's well judged and helps to balance that searing acidity. Last year was a stonking vintage for England, so grab these bottles while you can, and take note of the society's special offer to coincide with English Wine Week in June.
Farmhouse Californian Red 2019 (£10.50)
What do we have here? A Californian red around the tenner mark? This is going straight to the top of my 2021 barbecue wine list with a bullet. Smoky tomato ketchup and black fruit aromas are enhanced by a violet lift before sweet vanilla and spicy cloves join the party on the palate to help balance the acidity and those burger-and-banger bashing tannins. Buyer and master of wine Sarah Knowles praised producer Cline Cellars and similar medium-sized, family-owned Californian firms for offering great value under the £15 threshold – and with this bottle it's hard to fault her reasoning.
Mancuso Carineña Garnacha 2018 (£12.95)
There's a touch of herby garigue amid the dark berry and violet aromas, and then an explosion of blackcurrant on the tongue, developing into powdery tannins, and dark chocolate on the finish. There's enough chocolate there to give Rioja fans a fun alternative, while followers of new wave grenache will rejoice in the rounded fruit flavours from the 50-year-old vines.
Read more of Peter's wine, beer and spirits reviews on his blog, The Grape & The Grain