Banfi: Brunello and beyond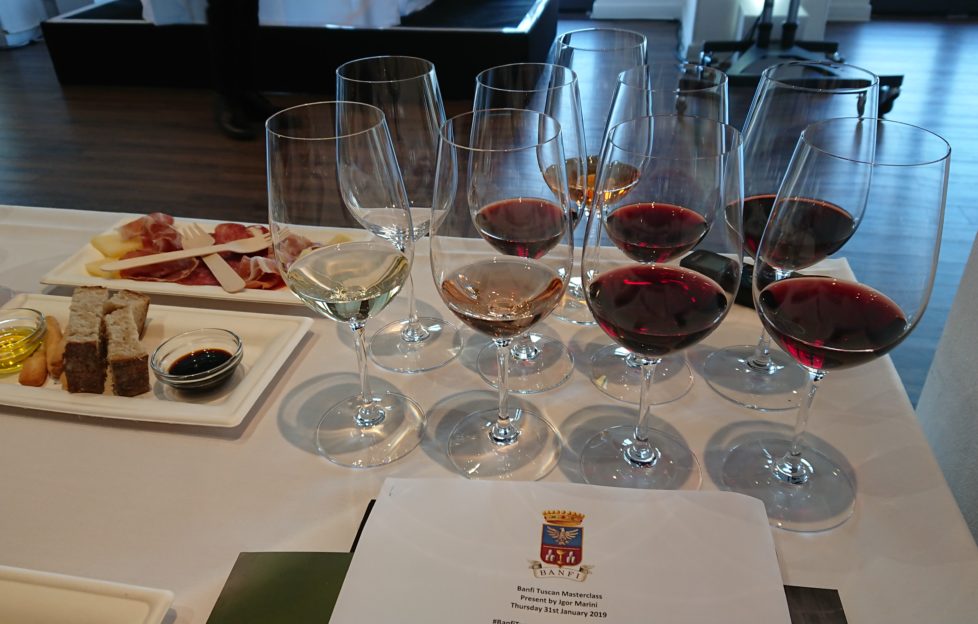 There's more to Banfi's range of wines than simply its flagship Brunello, writes Peter Ranscombe.
BANFI is one of the biggest names in Italian wine.
Back in 1978, the Mariani family founded the Castello Banfi winery in Tuscany and began putting the wines of Brunello di Montalcino on the global map.
The company has since started producing other wines in the region, including chianti and whites using pinot grigio and vermentino.
It has also expanded beyond its Tuscan homeland into neighbouring Piedmont.
Importer Louis Latour Agencies' recent tasting in London provided an opportunity to explore the diverse styles within the winery's range.
Beginning with Brunello
The 2013 Castello Banfi Brunello di Montalcino (£33.95, KWM Wines & Spirits) was packed full of aromas of red cherry, redcurrant, wood smoke, leather and furniture polish, with its classic dry tannins and fresh acidity balanced by concentrated redcurrant, ripe raspberry and roast meat flavours.
Stepping up a gear, the 2013 Castello Banfi Poggio alle Mura Brunello di Montalcino (equivalent to £48.33, Millesima) was my favourite of the three Brunello bottles on show, with darker blackcurrant aromas joining the red cherry and redcurrant.
Riper tannins and a richer mouthfeel accompanied the blackcurrant, blackberry, red cherry and roast meat flavours in this single-vineyard wine, alongside a bigger kick of spun sugar.
Even though Brunello's rules mean it cannot be released until five years after it is harvested – or six years for the higher "riserva" designation – the 2010 Castello Banfi Poggio all'oro Riserva (£80.60, Bernabei) still felt like a baby, with years of ageing potential ahead of it.
Indeed, the ripe tannins and fresh acidity may achieve even better balance against the intense mix of black and red fruit flavours given more time in the bottle.
A wider world of whites (and even pinks)
The Brunello area isn't just about its eponymous red wine though – the Castello Banfi San Angelo Pinot Grigio (£15.88, Tannico) has a really attractive nose full of pear, green apple and floral notes, with its crisp acidity balanced by pear, red apple and apricot, more in the style of an unoaked chardonnay than a stereotypical watery white pinot grigio.
Its stablemate, the 2017 Castello Banfi La Rime (£11.75, Chester Beer & Wine), blends chardonnay in with its pinot grigio to produce bright peach and green apple aromas and gentle acidity, balanced by red apple and more peach.
Moving beyond Brunello into wider Tuscany, we find the region's classic white grape variety, vermentino, and a cracking 2017 Castello Banfi La Pettegola Vermentino (£15.95 for the 2015, KWM Wines & Spirits) with lemon, lime and lemon sherbet aromas and plenty of lemon and lemon rind flavours to match its refreshing acidity.
Blending vermentino with the sangiovese red grape produced the 2017 Castello Banfi Cost'e Rosé (€8.80, Tannico), which had a Provence-like pale pink colour, with subtle strawberry and herb on the nose and then more intense strawberry, raspberry and a touch of cream on the palate.
Crossing the border into Piedmont, my favourite white was the Banfi Principessa Gavia Gavi (£11.95 for the 2016, Fairley's), which showed elegant acidity with concentrated lemon and red apple flavours, following on from the subtle lemon and apricot on the nose.