Back to school with James Bond's Champagne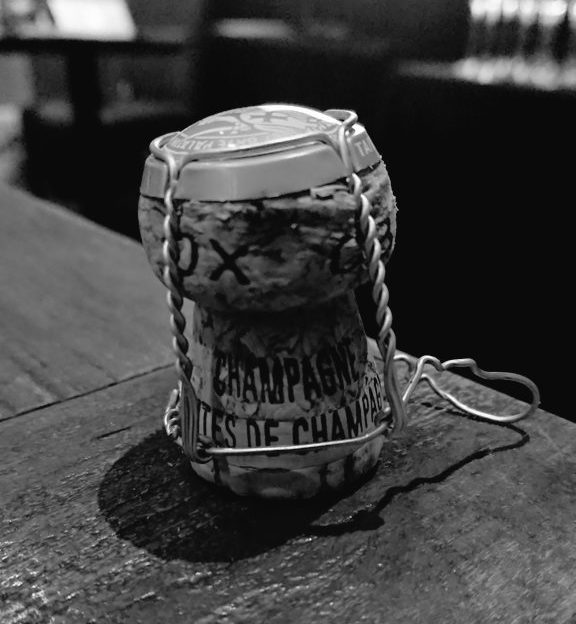 Peter Ranscombe sharpens his pencils and shines his shoes as he's sent back to Champagne school with the brand favoured by the world's most famous spy.
WHICH drink do you associate with James Bond?
Is it his signature cocktail – a vodka martini, shaken, not stirred?
Or has Heineken's product placement in the film franchise convinced you that 007 is now a lager drinker?
For Mark O'Bryen, master of wine and drinks importer Hatch Mansfield's representative in Scotland, Bond will forever be a Champagne fan.
And not just any Champagne either; O'Bryen explained to the sommelier students on a training session he ran last week at Edinburgh's Hotel du Vin that Bond ordered a bottle of Taittinger on page 26 of the very first book in Ian Fleming's 007 series, Casino Royale, back in 1952.
You learn something new every day – and so you should at Champagne school.
O'Byren regaled pupils with facts and figures about his brand and the wider region, from the basics such as its location in North-East France through to Taittinger producing six million bottles each year out Champagne's 330 million total output.
Apple – aromas and flavours – for teacher
For me, the most-interesting part of O'Bryen's lesson was his guided tasting through four of the sparkling wines in Tainttinger's range.
He opened with the Taittinger Brut Reserve (£27 until 4 April, Waitrose), explaining how it embodied the company's "house style", with chardonnay being the dominant grape in the blend.
Aromas of toast, lemon curd, lemon rind and apricot led into much fresher green apple and lemon flavours, along with the sparkling wine's classic crisp acidity.
The Taittinger Brut Prestige Rosé (£44, Woodwinters) felt sweeter to me, but O'Bryen pointed out that it has the same "dosage" – the sugar and wine mixture added when the Champagne is bottled to determine its dryness or sweetness – of nine grams of sugar per litre of wine as the brut reserve.
The difference is the tannin from the 15% red wine that's blended into the fizz to produce its pink colour, with tasters' mouths sometimes confusing the roundness from sugar or tannin.
My knuckles suitably rapped, I settled back down to enjoy the wine's redcurrant, raspberry, apricot and lemon flavours, alongside the excellent balance between its acidity and its concentrated fruit flavours.
Setting us some homework
For those who do like their Champagne sweeter – though not sweet – the Taittinger Nocturne Sec (£34, Woodwinters) contains 17g/l dosage but exactly the same blend of 40% chardonnay, 35% pinot noir and 25% pinot meunier as the brut reserve, making for a very educational comparison.
It certainly felt rounder in the mouth, with red apple and cinnamon on the nose and then more biscuit, butter and toast on the palate, yet still with tingling acidity on the finish.
The gold star in the classroom went to the Taittinger Comte de Champagne (£129.99, Majestic) made from just chardonnay grapes and so labelled as "blanc de blancs".
Floral notes mingled with the lemon and apricot on the nose, with more intense apricot and lemon rind flavours coming through on the tongue, though subtler than in the brut reserve.
Tasting more Comte de Champagne is certainly the kind of homework I'd enjoy – beats doing double maths any day of the week.