A sneak peak at Simpsons' first English sparkling wine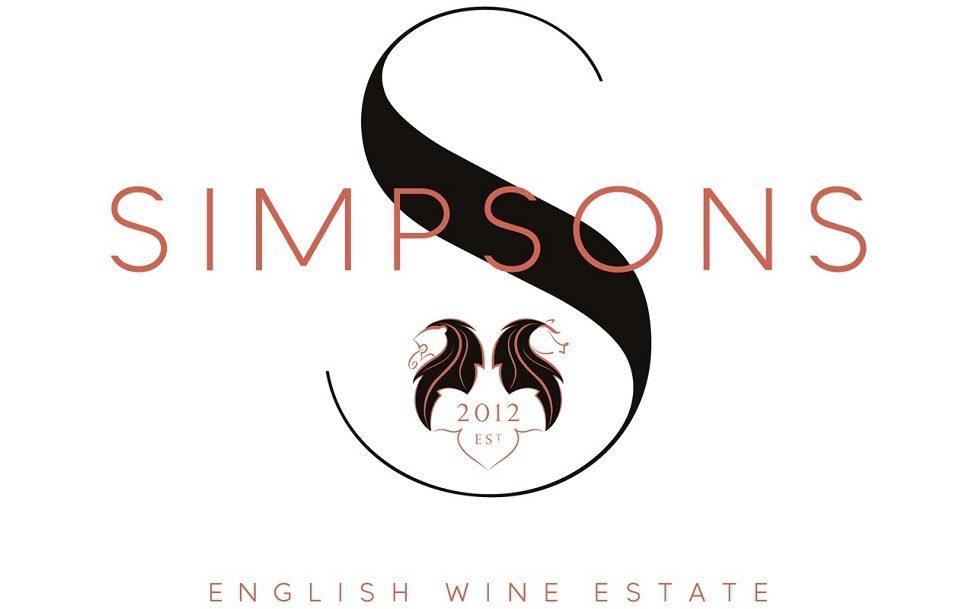 Peter Ranscombe visits Simpsons Wine Estate in Kent to see its new visitor facilities and learn more about its first English sparkling wines.
IT'S been a real pleasure to follow Ruth and Charles Simpson over the past few years on their journey from the sun-drenched Languedoc region in the South of France to the slightly-soggy rolling hills of Kent.
Ruth, a member of the Grant's whisky dynasty, and her Northern Irish husband moved to France in 2002 to open their own winery, bringing New World ideas and innovations into an Old World setting.
Wines from their Domaine Sainte Rose estate have featured in both the Wine to Dine column in the printed Scottish Field magazine and in The Grape & The Grain blog on this website, as well as picking up a clutch of awards along the way and finding a welcome place on the shelves of Majestic Wine and Waitrose.
Back in 2014, they took on a new challenge, planting their first vines near the village of Barham in Kent.
Their ten-hectare Roman Road vineyard was laid out with the classic sparkling wine trio of chardonnay, pinot meunier and pinot noir.
Further vines were planted in two stages in a second vineyard on the other side of the village in 2016 and 2017, on a hillside that wine industry insiders have likened in appearance to those in the famed Cote d'Or region in France.
The lime-rich chalk soils in the vineyards are very similar to those across the Channel in Champagne, which is one of the reasons why so many winemakers are getting excited about the potential for English sparkling wines.
In the footsteps of the Romans
Ruth and Charles harvested their first English grapes in 2016 and produced 680 bottles of their 2016 Roman Road Chardonnay, which proved so popular that it sold out.
I tasted the still wine last year at the official launch of the nearby Domaine Evremond vineyard owned by Champagne house Taittinger and wine distributor Hatch Mansfield.
Revisiting the Roman Road Chardonnay last week during a trip to Kent, it was exciting to see that the vibrant pear aromas were still present on the nose, but have now been joined by golden delicious apples and a touch of cream as the wine has developed.
On the palate, the pear and lemon flavours remain at the fore, but there's an interesting mineral finish that's becoming more pronounced, reminding me of a white unoaked Burgundy and helping to support the £22 attached to it when it was released.
Tasting the wine in context was also a treat – having visited the vineyards, we sat down at the bar in the soon-to-be-opened tasting room to share a glass or two.
As well as vineyard and winery tours, Simpsons will soon start welcoming guests for corporate away days and intimate dinners, with several Michelin-starred chefs already expressing an interest in using the space.
Let's get fizzy
The Simpsons plan to make more still wine, but their focus has always been on producing sparklers and so I was intrigued to get a sneak peak at their first bubbles.
This autumn, investors who backed the Simpsons' fundraising campaign through Naked Wines will receive their bottles of sparkling wine, which will have spent 18 months aging on its lees, the dead yeast cells that add body or mouthfeel to the finished wine.
At the same time, the winery will release its sparkling rosé made exclusively from pinot noir – and, if the sneak peak I enjoyed last week is anything to go by, then we're in for a treat come Christmas.
Its medium salmon pink colour hinted at the rich fruit aromas and flavours, with fresh strawberries and red plums accompanied by rounder strawberry conserve notes.
Finding a way to balance the striking acidity of English sparkling wine is always a challenge, but the concentrated fruit flavours in Charles and Ruth's rosé are just the job.
What's even more exciting though is the anticipation of Simpsons' blanc de blanc – made from chardonnay – and blanc de noir – made from the red varietals – both of which are due to be left for around 30 months to age on their lees, creating even rounder flavours and textures, with release dates pencilled-in for after 2020… watch this space!