Persie Distillery launches gin for dog lovers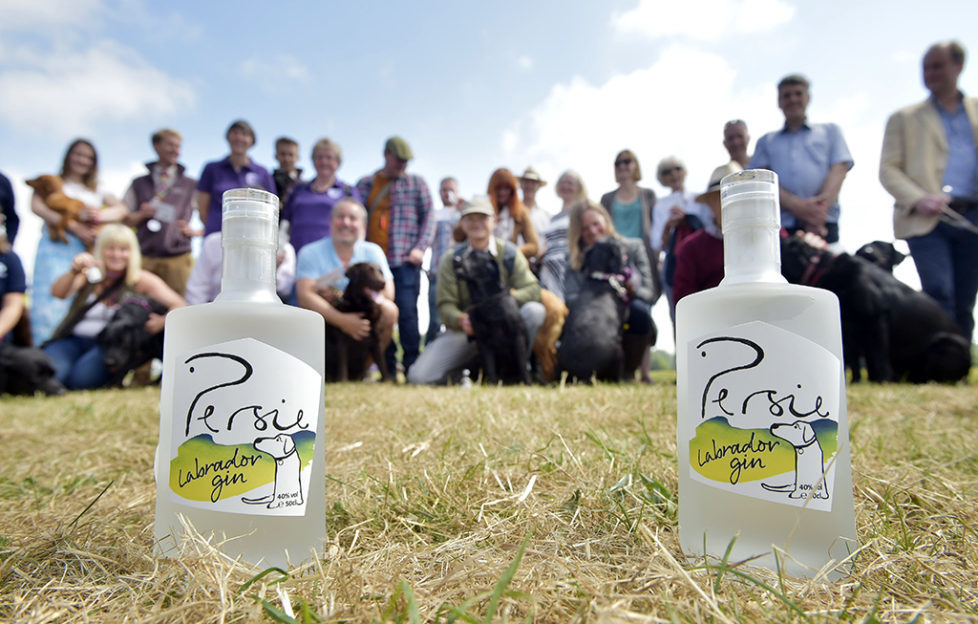 Persie Distillery in Blairgowrie has released Labrador Gin, a new tipple for Scottish dog lovers.
The distillery has teamed up with Perthshire Abandoned Dogs Society (PADS) to raise funds with its new expression.
Simon Fairclough, distiller and managing director at Persie Distillery, said: 'As Persie Distillery entered its third year of trading, we wanted to look to the future and give something back to the wider community that supported us in our start-up years.
'Our ambition was to team up with a dedicated charity partner and donate both time and money to make a difference to a specific cause over the next five years. As everyone in the team is dog mad – with four regular distillery dogs – our chosen charity was unanimous: it was PADS.'
Labrador Gin launched at the Scottish Game Fair's busiest weekend in its history, with a crowd of gin-loving dog owners joining in the celebrations.
This traditional gin was created to be just like the breed: fresh and playful up front, then soft and warming once it settles – the perfect people-pleaser.
It is hand-crafted in a stables-turned-distillery in Glenshee, Highland Perthshire, as a classic juniper-forward profile with a seasoned cardamom finish.
For each bottle sold, Persie Distillery will donate £1 to PADS, in addition to an annual lump sum, all of which will go towards providing care and shelter for abandoned dogs.
Alison Kennedy, Director at PADS, said: 'All of us at PADS are delighted to have Persie Gin as our sponsor. We feel that this is an ideal partnership between a unique and thriving small Perthshire business and one of the county's best-known and best-loved charities.'
Labrador Gin is 40% vol and retails at £28.00 for 50cl or £13.50 for 20cl. Available online at www.persiedistillery.com.