Biting back – with a midge marinade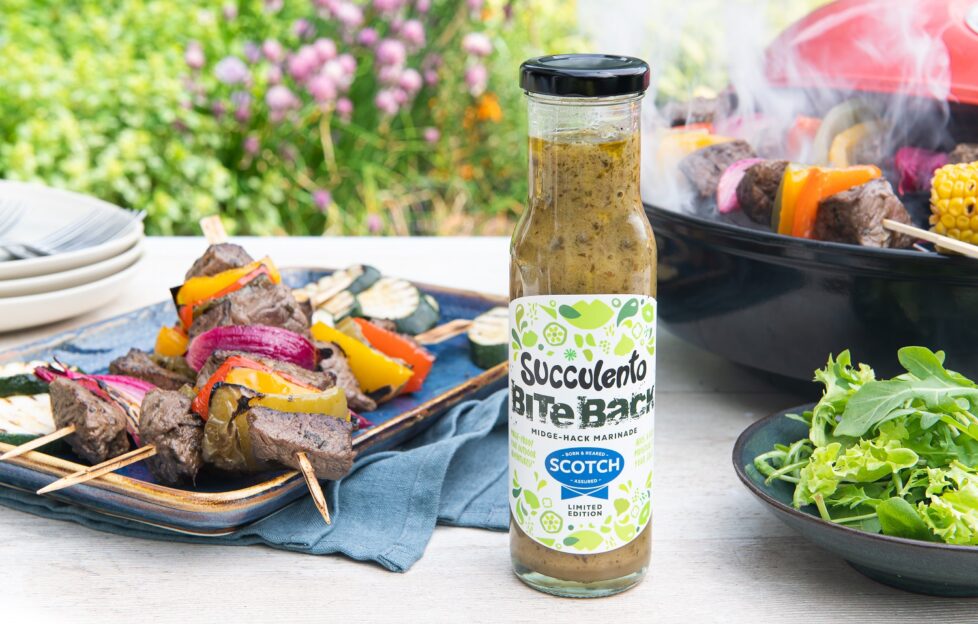 A MIDGE marinade has been created to bite back against the scourge of the Scottish summer.
Alison Blackwell, a midge expert and the creator of the online "Midge Forecast", has teamed up with Quality Meat Scotland's "Make it Scotch" campaign to produce the "Bite Back Marinade".
The sauce contains naturally repelling midge ingredients, including basil, garlic, lemon juice, and rosemary.
It was bottled for the meat promotion body by condiment producer Succulento.
The marinade will be launched on Saturday at the Royal Highland Show, priced £4.50 a bottle.
Scott Lyall, the "Make It Scotch" campaign's chef, will be demonstrating how to cook recipes that use the marinade at the show.
Lesley Cameron, a director of Quality Meat Scotland, said: "Summer is upon us, and brings with it one thing we all love to hate – midges.
"To stop the ferocious midge ruining the good times, we have collaborated with Succulento to create our midge-busting marinade to save you from becoming the snack at dinner time.
"Not only a tasty addition to Scotch beef and Scotch lamb, its proven midge-proof properties will bring joy around the table this summer.
"The marinade was devised by Dami and Ify at Succulento, based in Aberdeen and known for their Nigerian-inspired sauces that are tantalising on the tastebuds."
Read more news and reviews on Scottish Field's food and drink pages.
Plus, check out the recipes from Cafe Cuil on Skye in the July issue of Scottish Field magazine.