Art restaurant hosts Carla Borel: Homme Libre exhibition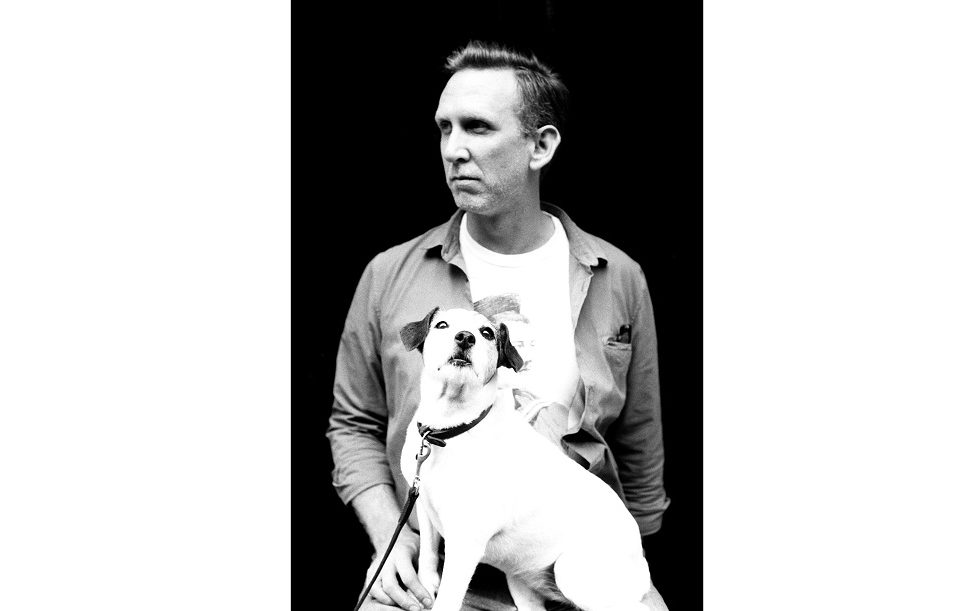 Edinburgh's art restaurant, Le Roi Fou, has announced the latest exhibition in its series of art shows.
Opening on 11 February, 'Homme Libre' (free man) presents striking and intimate male portraits by Paris-born photographer Carla Borel.
Homme Libre will be Carla's first exhibition to be shown in Scotland.
It includes portraits of prominent Scottish men and draws on themes of identity and community, centring around the idea of masculinity seen from a female perspective.
Edinburgh's Christopher Breward, director of Collection and research at the National Galleries of Scotland, novelist and theatre director Neil Bartlett, and festival regular, The Times dance critic Donald Hutera, are among the men included.
The sitters are unified by the same white T-shirt bearing an illustration of a sailor and Baudelaire quote: Homme libre, toujours tu chériras la mer! (Free man, always you will cherish the sea!)
Carla Borel said: 'Each of the men is a close friend or acquaintance of mine. Straight, gay, trans, from various professions and backgrounds, each has an edge of some sort that made them very interesting to photograph, be it in stance and attitude, an air of mystery and romance, strength and vulnerability.'
One roll of 24-exposure film was used for each sitter, shot entirely outside Borel's studio in Bethnal Green, East London.
Borel's work focuses on portraiture with a love of analogue processes. Her work addresses themes of transience, identity, community, isolation and loneliness. She's known for her 'Stillsoho' project, a series of black and white portraits of friends and lovers set in the landscape of a disappearing London. For Homme Libre, Borel aims to examine her relationships with the opposite sex, how she communicates and connects on platonic and romantic levels, and how this translates in her portraits.
Le Roi Fou (the mad king) was opened in 2017 by Chef Proprietor Jérôme Henry and Creative Director Isolde Nash, bringing together a love of food, the visual arts and the printed word with all the character of a neighbourhood restaurant in the heart of Edinburgh's New Town.
Creative Director for Le Roi Fou, Isolde Nash said: 'This is a beautiful, sensitive and sometimes romantic show about male identity to start our spring season in Edinburgh. There's also a continuity in that Carla was John Claridge's assistant, and our very first show here was of Claridge's portraits of jazz musicians.'
Le Roi Fou is located at 1 Forth Street in Edinburgh, EH1 3JX. For more information, visit, www.leroifou.com. For more information on Carla Borel, visit https://www.carlaborel.co.uk/