Hotel launches luxury range at its five star spa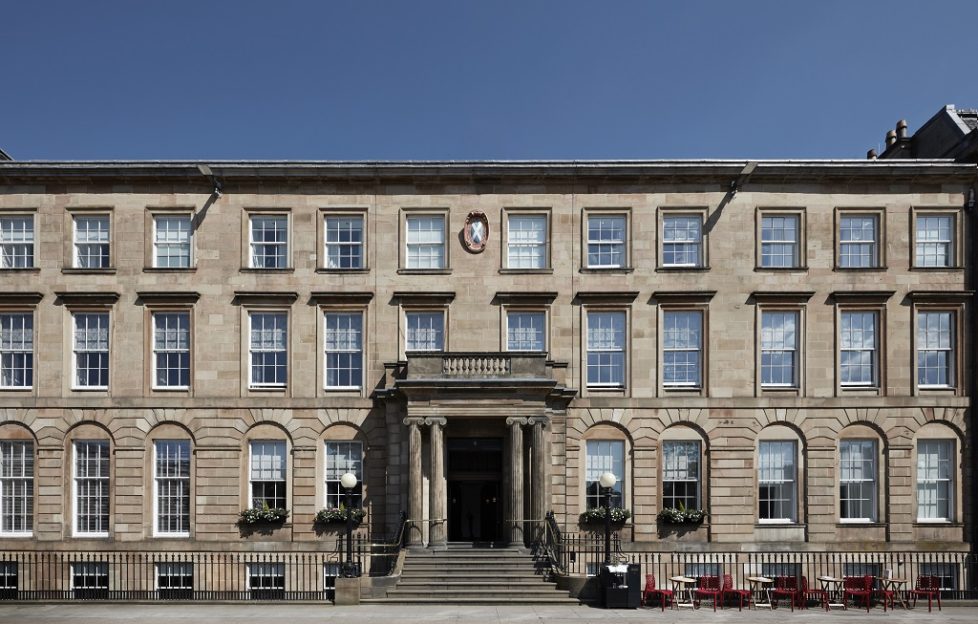 A Glasgow hotel is launching pioneering treatments in its five star spa from Hashtag Organics 'La Rue Verte', a luxury skincare range derived from cannabidiol (CBD) oil.
Glasgow's most loved spa will be introducing 'soul-soothing treatments' using topical high quality products from the La Rue Verte skin care range , available to book from today.
The expert therapists, all of whom will have received the world's first CBD cosmetology qualification, will harness the therapeutic benefits of the cannabidiol derived products in conjunction with healing techniques, including reflexology mapping, so that every client can feel targeted relief on their journey to spa induced serenity.
Several clinical studies have demonstrated CBD oil can stimulate the endocannabinoid system, a biological system in the body responsible for creating optimum functionality. This system has been directly linked to alleviating inflammation and pain as well as non-physical pains such as anxiety and mood.
Finlay Anderson, Spa at Blythswood Square manager, said: 'This is a very exciting time for us all at the the spa launching such an innovative range of treatments and products. We already have an amazing treatment list but we feel this gives our clients something so innovative and different.
'This partnership is the first of its kind in Scotland and, as ever, we will warmly welcome all interested to come in and try out the products.'
Each treatment begins with a consultation to allow the specially trained therapist to provide a personalised experience. The fundamental aim for all who opt for a CBD treatment is to leave feeling a sense of calm restoration to their mental and physical wellbeing.
Along with the La Rue Verte CBD facial and whole body massage will be the La Rue Verte CBD Bath. The client will unwind with sensory techniques to support a calm and focussed mind whilst experiencing a La Rou Verte CBD bath bomb.
CBD products offers a three-pronged skincare approach – it is anti-ageing, anti-oxidant and anti-inflammatory. La Rue Verte products are perfect for all skin types, whether the customer has sensitive and dry or acne prone skin there is a plan for everyone.
Emma O'Neil from La Rue Verte, said: 'We are delighted to be bringing such a pioneering CBD range and bringing the La Rue Verte treatments to the Spa at Blythswood Square.
'Our training academy have trained the team in the Spa at Blythswood Square with the world's first CIBTAC cosmetology course, where we have built trust, education and the ability to underpin our products and treatments with integrity.
'La Rue Verte is the result of three years of intense research and development in the CBD industry and we are really excited to have developed it further through the treatments which are now on offer at the spa.'
For more information or to book a treatment in the Spa at Blythswood Square visit call on 014 1248 8888 or visit HERE.