Food for thought with 10 items of traditional Scottish fayre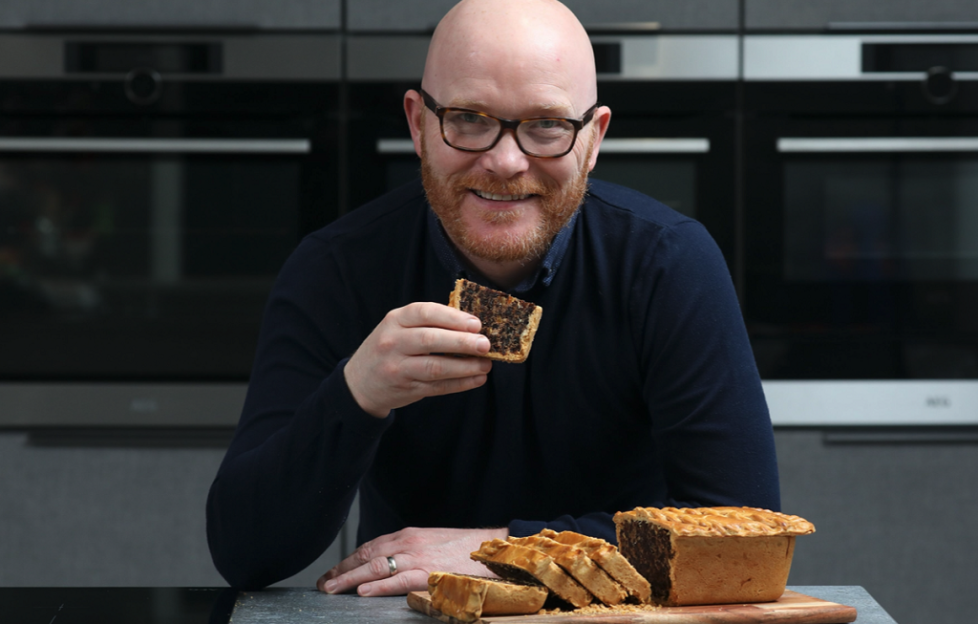 If you think of traditional Scottish fayre, the chances are you'll think of haggis and oatcakes.
But there's far more to Scottish cuisine –and there's not a deep-fried Mars bar in sight!
1. Black Bun
This fruit cake encased in pastry is a Hogmanay staple which is carried by first footers as a gift to their neighbours and is often enjoyed along with a dram. But this humble cake is said to have royal origins, then known as the King cake it was first introduced when Mary, Queen of Scots returned from France. Traditionally a bean was hidden in the cake and whoever found it became King (or Queen) for the evening. The story goes that in 1560, Mary, Queen of Scots dressed her maid, Mary Fleming in her royal robes and jewellery when she was lucky enough to fi nd the bean.
2. Rumbledethumps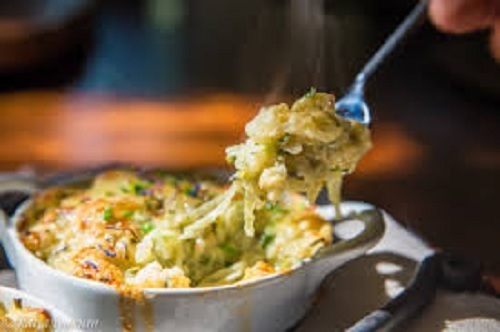 This is a hearty dish that hails from the Borders. Made using mashed potato with sauted cabbage and onion all mixed together and baked in the oven with a generous cheddar cheese topping, it was also the perfect way to use up any cooked leftovers from the Sunday roast. Similar to Irish colcannon, Rumbledethumps is known as kailkenny in Aberdeenshire and was described by former Prime Minister Gordon Brown as his favourite food.
3. Bawd Bree
Meaning hare broth, this traditional Scottish soup used the hare carcass along with a healthy dose of vegetables to make a tasty broth. This was thickened by adding the hare's blood and meat, sometimes with mushroom ketchup or rowan jelly. Bawd Bree was traditionally eaten at Christmas in Scottish homes.
4. Hatted Kit
This traditional Highland recipe was made by milking a cow directly into a bowl of warm buttermilk to make a mildly spiced soft-curd cheese. If you don't have a cow to hand, then make do with pasteurised milk mixed with rennet and cream, then flavoured with sugar and nutmeg.
5. Fatty Cutties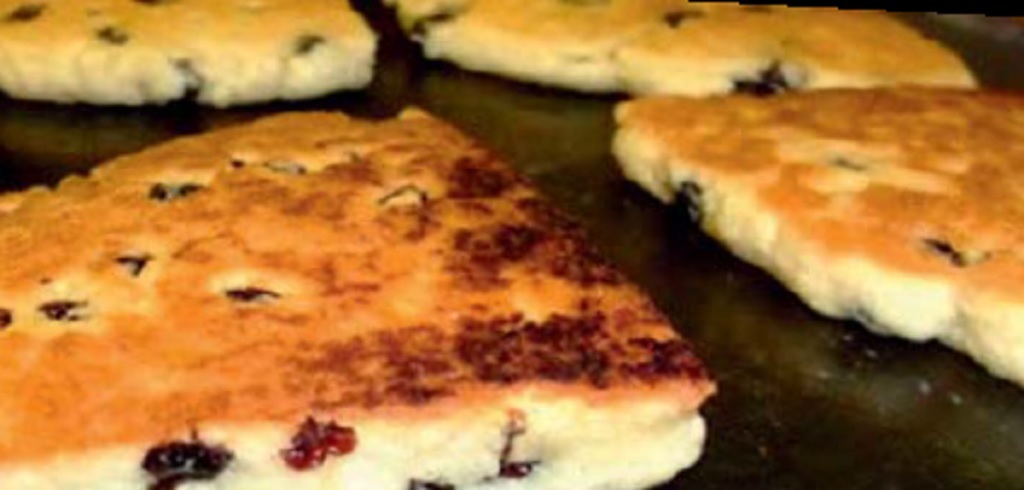 These delicious Orcadian biscuits are made on a girdle to create a bannock or scone-style treat. Usually fl avoured with currants or sultanas, these island delights are known as Singing Hinnies in the North of England, where the name refers to the sizzling of lard as the biscuits cook.
6. Crappit Heid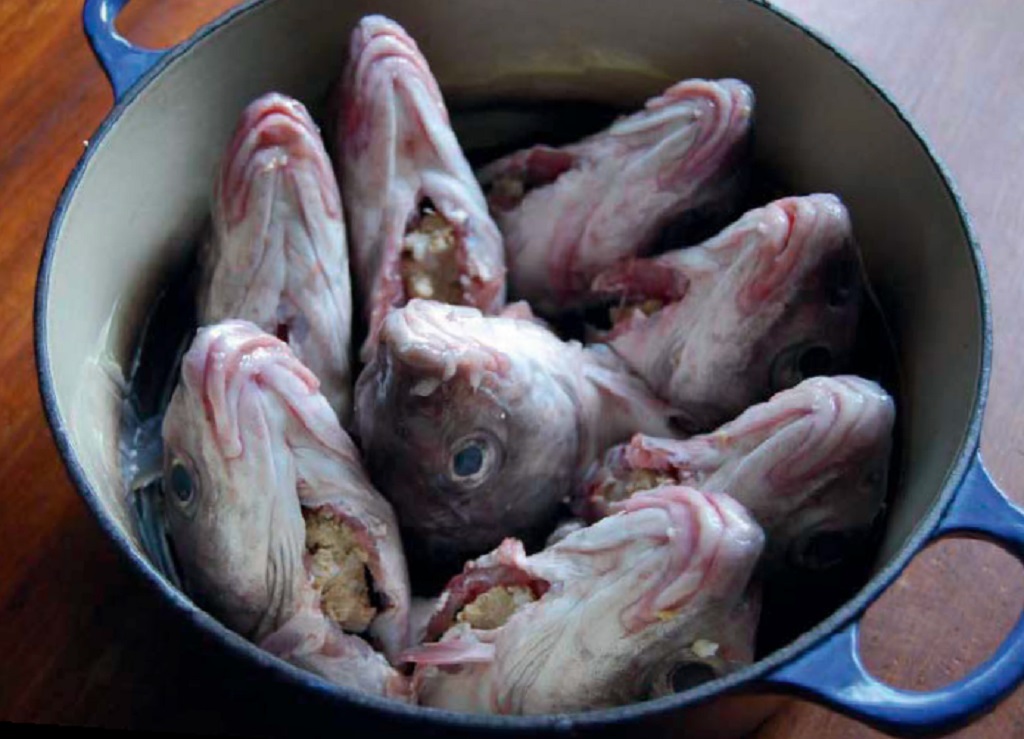 A staple of Scotland's fishing communities in the 18th century, this meal was made using the heads and livers of fi sh such as cod or haddock. At the time, the more expensive cuts of fi sh went to market, leaving the less attractive parts to the fishermen. The recipe called for the fish head to be stuffed with a mixture of oats, suet, onion, pepper and the fish's liver. This was then sewn shut and boiled in seawater.
7. Lucky Tatties
One of Scotland's oldest sweets, the Lucky Tattie is flavoured with cassia, steamed and covered in cinnamon powder. This confectionery was extremely popular in the 1960s, when children used their pocket money to buy what was the forerunner of the kinder surprise. Each sweet had a small plastic toy hidden inside, so that when the long-lasting candy was gone the treat carried on.
8. Jethart Snails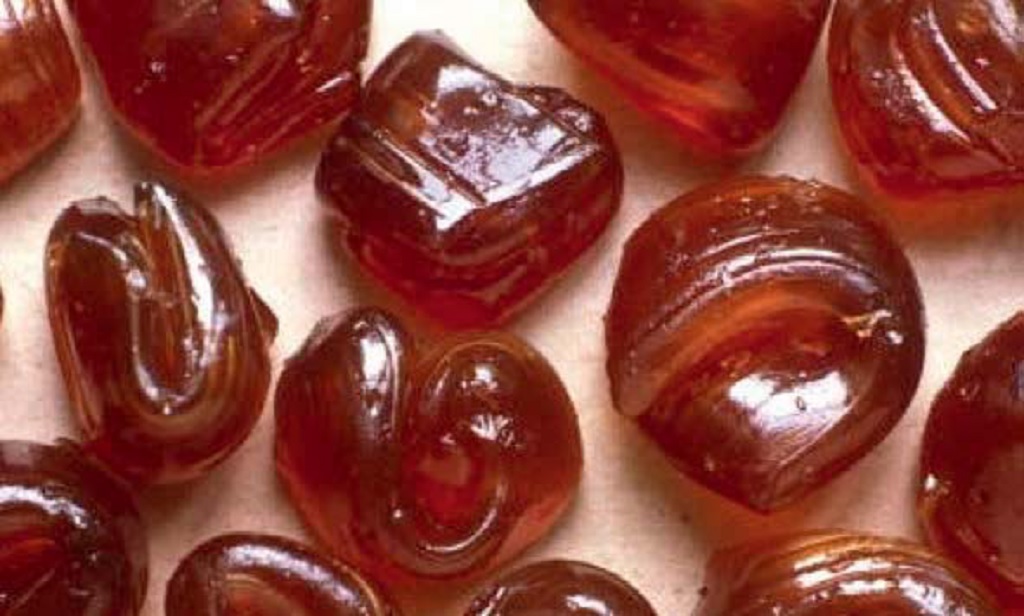 Made to a secret recipe, which was believed to have been gifted to the Millar family for their kindness to a French prisoner who was being held in Jedburgh jail during the Napoleonic war. These snail-shaped peppermint boiled sweets are still hand-made in the Borders town and are a big hit with tourists.
9. Festy Cock
This Scottish alternative to a pancake may sound like a venereal disease, but it was simply made using fine-ground oatmeal mixed with water which was flattened and roughly formed into the shape of a bird before being baked or roasted in hot ashes.
10. Cabbie Claw
This fishy feast takes its name from the word 'Kabbilow' which is what Shetlander's call a young cod. Made with young white fish which has been cleaned and rubbed with salt before being hung for 24-48 hours, the fish is then mixed with parsley, horseradish and mashed potato, and a sauce made with butter, flour, milk and hard-boiled eggs.