Doggy day out will raise money for a good cause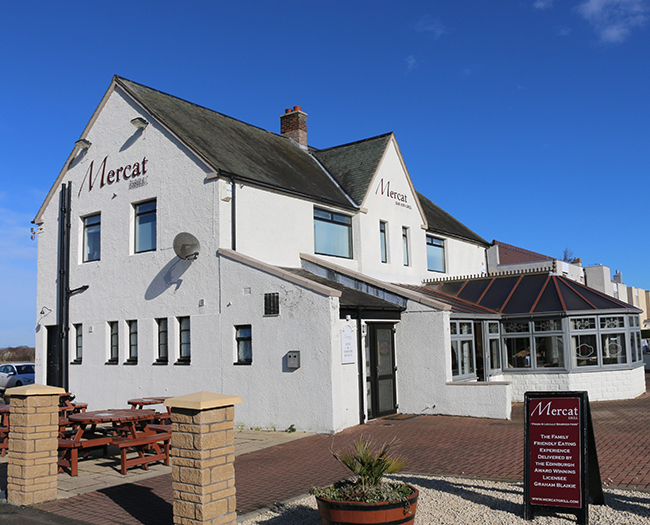 An East Lothian eatery is getting ready to hold its next dog-friendly event.
Dog owners are being encouraged to bring their four-legged friends to the Mercat Grill's next doggy charity event on Saturday, 4 August.
From the village pub/restaurant in Whitecraig, East Lothian, everyone will set off around 11.30am for a sociable, short walk in the lovely, local countryside with their dogs on leads, and fellow canine loving folks!
After an easy going, 20-30 minute walk, on the group's return, there will be a BBQ to feed that appetite built up over the walk, with meat and vegetarian options and a good chance for some more blethering over a tasty BBQ.
Priced at £15 per adult, this includes food for the owner and fido and £7.50 per child (under-10) with all proceeds going to the Edinburgh Dog and Cat Home and Guide Dogs for the Blind.
Owner of the Mercat Grill, Graham Blaikie said: 'It should be a fun and sociable get together, suitable for those who can manage a gentle, short stroll, on relatively flat ground.
'When we return for the BBQ, we have a great outdoor seating area, which is safe and enclosed for you (plus any children) and your dog to relax and enjoy the food and company.
'Our doggy events always go down well at our fido friendly venue and we'll be donating all profits from the tickets to our two favourite animal charities. We look forward to welcoming you and your dog on 4 August.'
To book please call 0800 124 4112 or email info@mercatgrill.com.
Meanwhile, the Mercat Grill, located at 10 Whitecraig Road, Whitecraig, East Lothian is offering kids the chance to eat wholesome tasty meals for a £1 until 14 August, available from 12-5pm (last orders 4.45pm), Monday to Friday. Offer is subject to availability and tables must be pre-booked to qualify for offer.