A Picasso and school pupils' art will all be under the one roof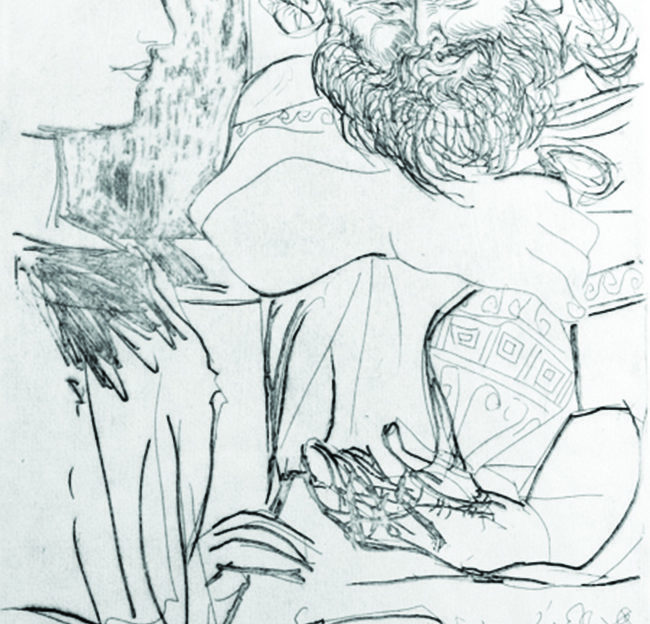 The creative work of Advanced Higher Art and Design students is to go on show at an arts centre.
The work of pupils from Dumfries and Galloway will be displayed at Gracefield Arts Centre in Gallery 2 between Saturday, 13 January, and 17 February.
Following on from last year's success, which showcased the work of Advance students also, it is now time for the 2016/17 cohort to reveal their work to the public and get some well deserved recognition.
Alongside them will be the 2017 Don McCullin exhibition; a photography project ran by Dumfries' own Sam Finch and including the work of senior school pupils.
This is an excellent opportunity to admire local, brand new additions to Edinburgh's creative tradition.
Complimenting this over in Gallery 1 will be art of the past in A Curious Eye: Celebrating the Art Collections of Eric Robinson and Dorothea 'Dickie' Hewlett.
Robinson, an Edinburgh citizen since the 1980's, will be sharing 30 pieces of his extensive art
collection with visitors. Owning art spanning from the 16th century, Robinson has handpicked certain pieces by Scottish artists such as Anne Redpath and Peter McLaren for the exhibition, as well as an array of other works.
Robinson will also be giving an informal talk on Saturday at 2pm, where he will discuss his hobby of collecting art.
Hewlett was bought up in Dumfries and left her collection as a bequest to Gracefield when she died in 2011. Her assortment of art includes Scottish artists, as well as pieces by the likes of Picasso.
Gracefield Arts Centre, at 28 Edinburgh Road, Dumfries, is open Tuesday-Saturday, 10am-5pm and exhibitions have free admission.
The centre has a café and craft shop on site.
For more information click HERE.