Skeletal system at the heart of artist Silvy's work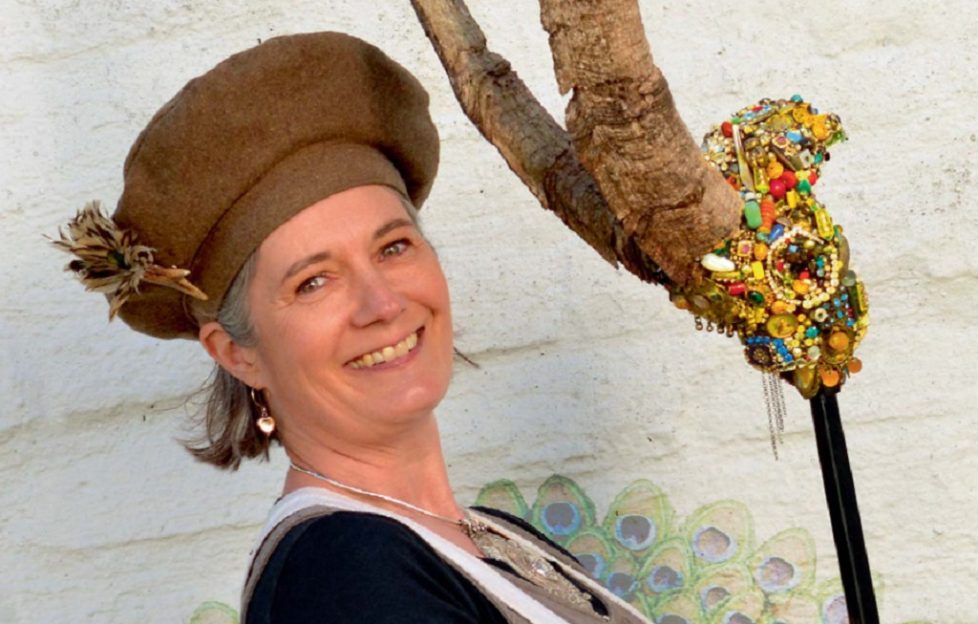 Dumfries artist Silvy Weatherall gives road kill and feathers a new lease of life.
The old adage of waste not, want not has become a lifestyle choice for Silvy Weatherall.
Living on a farm with four children and her game dealer husband ensures that she has plenty of nature's off-cuts to utilise when creating works of art.
'These were being thrown into landfill,' explains Silvy. 'I wanted to honour the birds by making objects of beauty with their feathers and then I moved onto bones.'
As an extension to this, Silvy now uses roadkill skulls and bones in her work.
'Friends and neighbours often alert me to carcasses, which I move to a safe place to allow the bugs and carrion crows to eat the meat. I give it around a year and then go back to collect the clean bones,' says Silvy.
Her interest in bones started while doing a community litter pick, when she found a perfect skeleton of a cat, curled up on the road side. She knew that her godson, who wants to be an archaeologist, would appreciate it, so she took it home, scrubbed it clean and gave it to him laid out in a pizza box for his birthday.
'This got me thinking about how beautiful skeletons are and about incorporating them in my work,' says Silvy.
Silvy's feather mandala works are beautifully decorative, created using all of the different patterned feathers taken from pheasants or peacocks. 'There have been occasions when I have shot a bird, plucked it, cooked it, eaten it and then used the bones and feathers to make into an art work,' Silvy says. 'Nothing is wasted or taken for granted.'
Silvy was concentrating on her exhibition, Another Man's Treasure, when she spoke to Scottish Field.
Extending on her favoured theme of nothing going to waste, it will focus on items that we find difficult to throw away, even when they are broken or no longer of use.
'I don't know if you've ever tried to throw away old keys, but it's devilishly diffi cult,' laughs Silvy. 'You start to panic that it might be for Aunt Agnes's carriage clock and that you might need it.'
The form of a key proved to be a good kicking-off point away from feather and bone; their almost organic shape and the idea of skeleton keys proving to be a great inspiration. These will feature in the exhibition alongside pre-Euro currency.
'I've asked friends to rifle through their drawers for old Marks, Francs, Lira or Pesetas for me to use,' says Silvy. 'Like the keys they are worthless, useless and redundant.'
Silvy admits to never having been any good at throwing things away, preferring to squirrel away broken bits of china and old jewellery. 'Quite a lot of my old necklaces, beads and earrings will surface in the exhibition,' she says.
'It's quite emotional seeing these trinkets from my past, but I'm giving them new life and just like a pet I want to see them go to an owner who will love them as much as I did.'
Find out more about Silvy's work at www.silvart.co.uk
(This feature was originally published in 2016)