Julie Hollis' 'Still Alive' exhibition opens tomorrow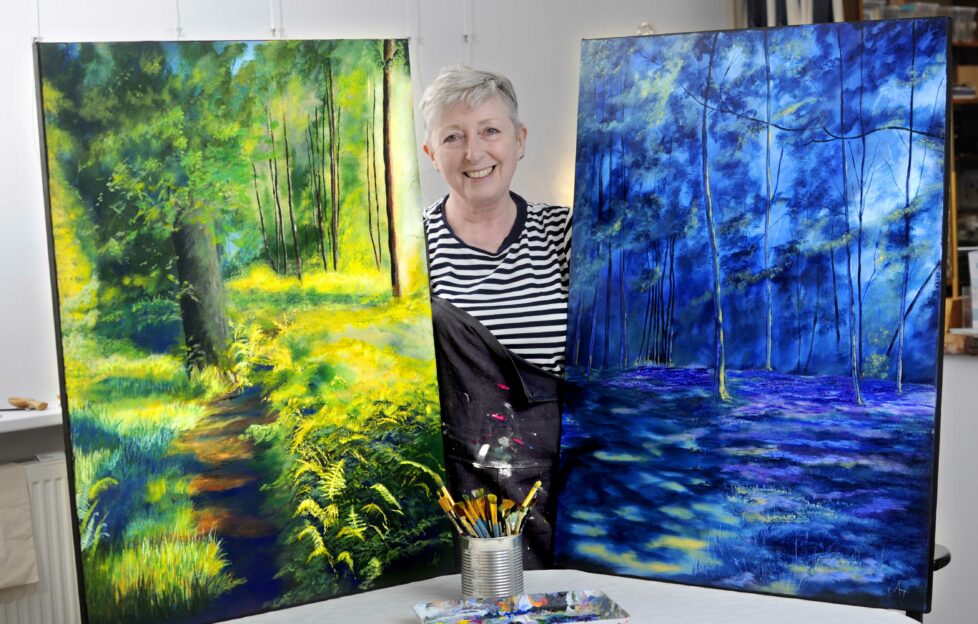 KIRKCUDBRIGHT painter Julie Hollis charts the emotional rollercoaster of undergoing breast cancer treatment during the covid pandemic – from diagnosis to all clear – in a new exhibition that opens tomorrow.
"Still Alive" runs until 18 June at Kirkcudbright's Made on Cloud 9 gallery.
Her exhibition features 12 works using mixed media.
Hollis said: "The paintings are a faithful interpretation of how I was feeling throughout.
"With cancer treatment you go from highs to desperate lows, and then there's the exhaustion.
"Creating the work was cathartic for me.
"Sometimes I would sit at the easel and be in tears."
Hollis will also run four free workshops on 18 and 27 May where people affected by life-threatening illness can explore their feelings and experiences by creating personal art journals.
The workshops are the final events in the "Together Again" season, a grassroots arts and cultural initiative organised by arts organisation DG Unlimited with more than £42,000 of funding from Dumfries & Galloway Council.
Stephen Lacey, xhair of DG Unlimited, said: "'Together Again' has been very successful in promoting community events and grassroots arts and cultural activity all across the region.
"This is something we felt was enormously important as part of the rebuilding process that needs to take place due to the pandemic.
"Julie's exhibition and workshops mark a fitting conclusion for the season – they really sum up what we were aiming to do – making use of the unrivalled capacity of the arts to act as a catalyst and to bring people back together."
Read more stories on Scottish Field's culture pages.