Greek mythology inspiration for tartan mosaics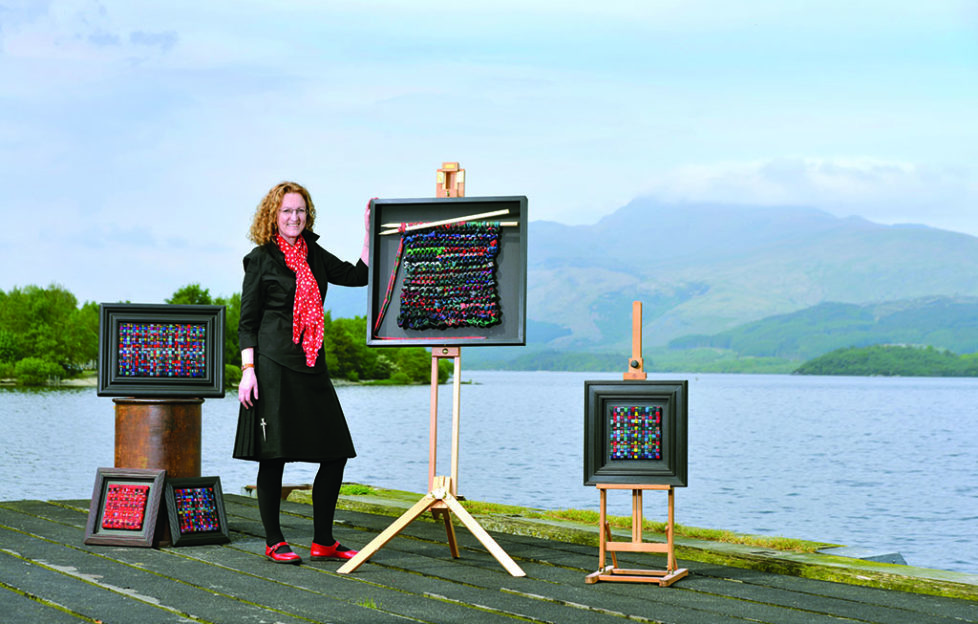 Moira Dalgetty travelled the world as a journalist with Tass, the Soviet Union's news agency, and American broadcaster CBS.
But the inspiration for her business, Tartan Connections, came from a little closer to home.
Dalgetty, who lives and works on the Isle of Bute, had been collecting scraps of tartan for years, with the intention of making rugs or cushion covers.
But then a bit of Greek mythology inspired her to take a different tack.
'It all came to me in a dream,' explains Dalgetty. 'My partner, Spiros Papadakis, is a chief officer in the Greek merchant navy. He had been away for four months, which was extended to six months, and then he phoned up to say it would be seven months.
'I said to him, "So, Odysseus, how long is this going to last?" and he replied, "Don't worry, you won't be Penelope for ever." That night, I dreamt I was weaving my tartan together.'
The story of Penelope weaving while she waited for Odysseus to come home inspired Dalgetty to create her tartan mosaics.
Alex Salmond had one hanging in Bute House, the First Minister's official residence, and he gave a mosaic to Li Ruiyou, the outgoing Chinese consul general in Scotland.
Other fans of her work include former Scottish education secretary Mike Russell and John McLeish, chairman of the Scottish Tartans Authority.
Find out more at www.tartanconnections.com
This feature was originally published in 2014.