Rise Up festival opens in Aberdeen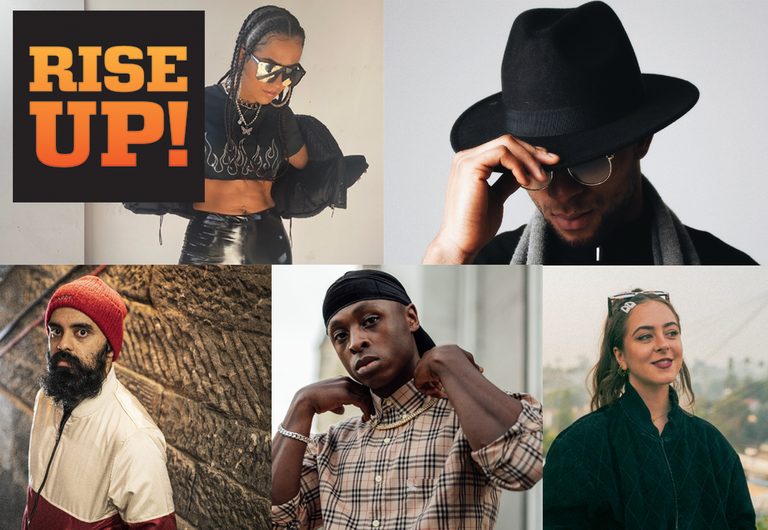 ABERDEEN'S new Rise Up festival is underway, celebrating Black and People of Colour Creatives in the Granite City and the whole of Scotland.
The weekend consists of performances, talks, workshops, and community spaces.
It's been curated by We Are Here Scotland and commissioned by Aberdeen Performing Arts.
Ica Headlam, director of We Are Here Scotland, said: "We are pleased to be working in partnership with Aberdeen Performing Arts on Rise Up.
"We feel that it is a very important and unique opportunity to spotlight a variety of Black and PoC artists and performers from the North East of Scotland and further afield.
"With a variety of performances, free panels, and workshops, we hope these events bring new and diverse engagement for Aberdeen's creative community."
Ben Torrie, director of programming and creative projects at Aberdeen Performing Arts, added: "Providing a stage for emerging talent and creating space for all voices to be heard is so important for a thriving artistic environment, so Rise Up! is a hugely significant addition to Aberdeen's cultural calendar this year.
"The sheer breadth of talent from the artists taking part is incredible and this festival is a fantastic opportunity to discover more about the diverse range of creatives here in the North East and beyond.
"As well as the headline events, there are plenty of free ticketed talks and workshops taking place on Saturday and we hope as many people as possible come along to check out what's on offer."
Read more stories on Scottish Field's news pages.