Monkey business at the Fringe with Nina Conti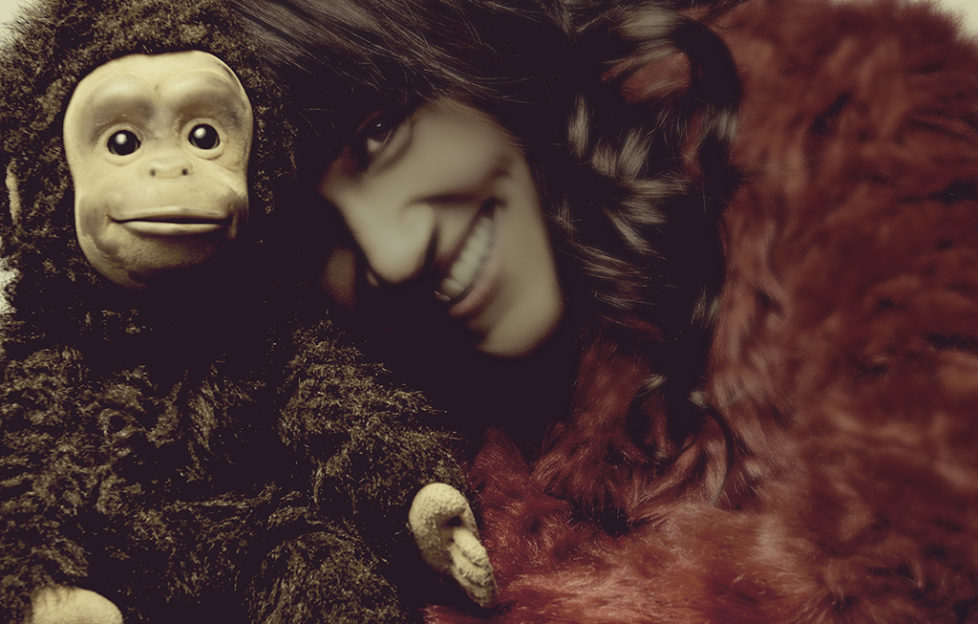 The daughter of Scots movie star Tom Conti is appearing at this year's Edinburgh Fringe Festival.
Nina Conti is a British Comedy Award winning ventriloquist and daughter of the Paisley-born actor.
She is currently appearing in the Festival Fringe at Underbelly Bristo Square, in Nina Conti is Monkey, and she tells Scottish Field about her love of Edinburgh.
Nina (44) said: 'I've been visiting Edinburgh since I was a kid because my grandparents lived here. I first started coming to the festival when I was 13, and remember going to Late and Live and feeling marked for life.
'The Fringe is such an explosion of different art forms running 24 hours and packed into this beautiful, walkable city. I don't think there's anything else that compares in terms of artistic fun or self-absorption.
'While I'm in Edinburgh, my favourite thing to do is to roll down the slope of grass that runs down outside the National Gallery Cafe. It's pretty white knuckle stuff.
'After that slope my favourite place in Edinburgh would be the Royal Botanical Gardens. Although a bit further out, there's possibly an even better grass slope outside the Modern Art Gallery.
'Edinburgh has really nailed it with the grass slopes and art gallery combo.
'My favourite place to eat is The Outsider. Nice view, nice food, but sadly no grass slope.
'The Fringe is great for a comedian because we rarely get to control the variables of the places we play. Here we have a venue for a month and can find a rhythm.
'If I only had one day to explore Edinburgh I would wander about its cobbled streets and secret staircases. But don't try to roll down these…'
· Venue: Underbelly Bristo Square
· Dates: 15-27 August, 7pm.
· Tickets: https://tickets.edfringe.com/whats-on/nina-conti-is-monkey
· Suitability: 14+
Read more about the Edinburgh Festival Fringe in Scottish Field HERE.