Fringe recognition for a neglected Scots poet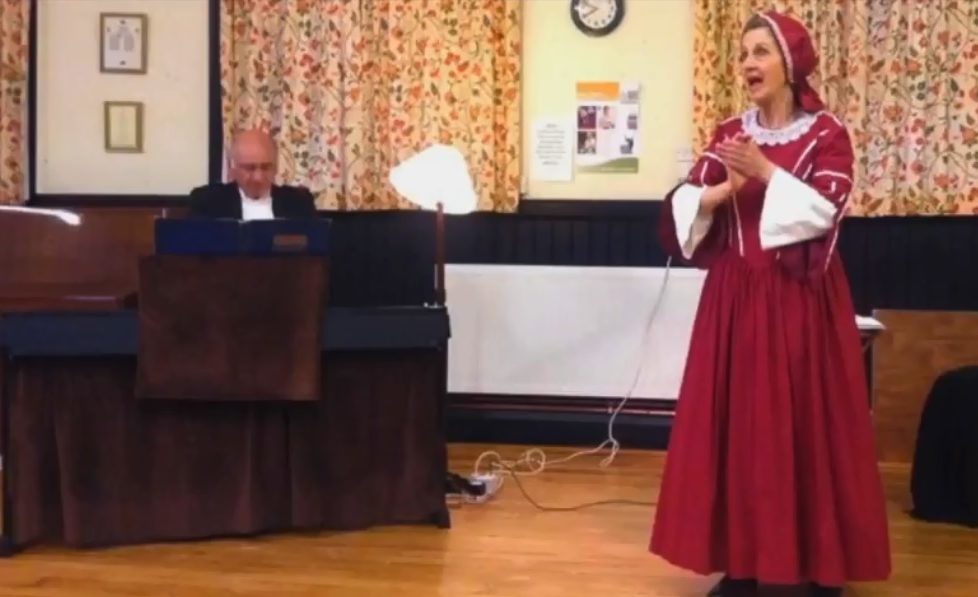 A family story taking the audience back through time will reveal The Secret of the Scottish Songstress this Fringe Festival.
The story begins at Gask, transporting the audience back to the drawing room at Gask, on the banks of the Earn, Perthshire.
The year is 1847. Baroness Caroline Nairne's niece, Margaret Stewart, and Edinburgh music publisher Robert Purdie, have a story to tell and an announcement to make. Margaret tells her aunt's story through letters, journals, reminiscences and songs.
The production has been created by Chris and Clive Rickards.
Chris researched and wrote the script for The Scottish Songstress and plays the part of Margaret Stewart. Clive arranged the music and in the guise of Robert Purdie accompanies Chris on the piano.
They said: 'The Secret of the Scottish Songstress was inspired by the gift of an old Scottish Songbook from our dear friend, the late Dave Barrie, sometime pianist for Jimmy Shand.
'We want to give due recognition to and insight into the life of Baroness Caroline Nairne, one of Scotland's leading, but neglected, poets.
'A contemporary of Burns, and Sir Walter Scott, she penned of over 100 songs many of which are known far and wide. Who has not joined in with the rousing chorus of "Charlie is my Darling"? Celebrate her achievements in the setting of Phoebe Traquair's murals.'
· Venue: Mansfield Traquair Centre, 15 Mansfield Place, Edinburgh, E83 6BB. (Fringe Venue 262)
· Dates: Monday 13 to Friday 17, and Sunday 19 August at 1.15pm.
· Tickets: Free (running time 75 minutes).
· More information: facebook.co/shoestringplayersisleofwight
Read more about the Edinburgh Festival Fringe in Scottish Field HERE.