Festival fringe review – Games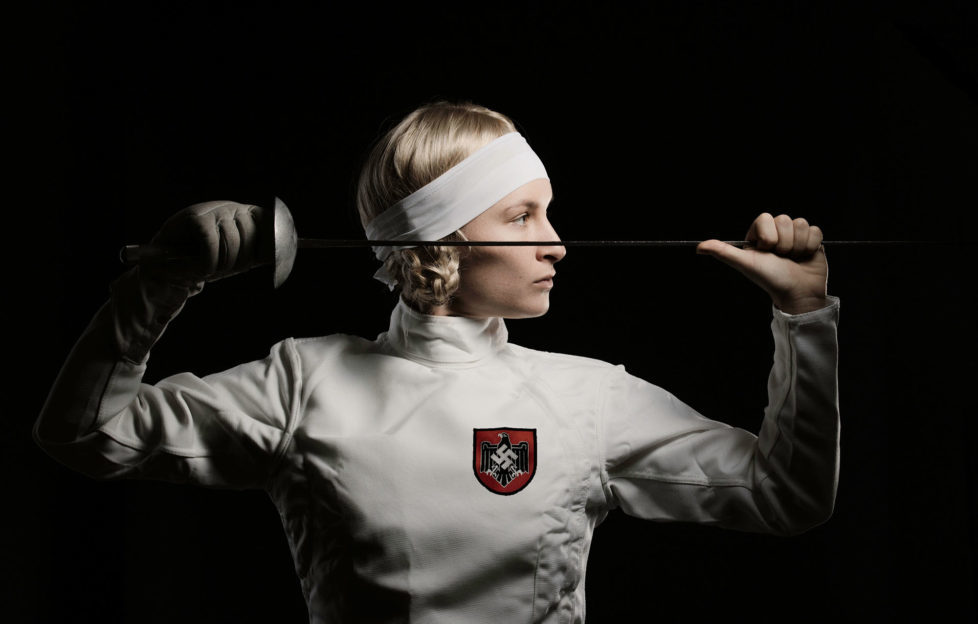 Games is described in the publicity as a play set against the background of "Europe is fractured; economies faltering. Anti-Semitism and right-wing populism are surging."
Recognise any of that today?
With unintentional timing, Games tells the true story of the talented female Jewish fencer, Helene Mayer, struggling with herself as a Jewish sportswoman representing Germany at the Berlin Games.
There are two Helene Mayers in this play, the athlete and her conscious, represented by an adoring up-and-coming high jumper.
Mayer struggles with the pernicious removal of her human rights as both a Jew and an athlete as training facilities are segregated.
Her alter ego, in the form of the high jumper, tells her she is more than a sportswomen. She is the manifestation that a Jew can compete at the highest level against the Aryan race on equal terms, but firstly she must define herself.
She cannot be just an athlete, she must be a Jewish athlete as opposed to her current stance that she is an athlete and her Jewishness is of no relevance to her sport.
This conflict is expertly explored and acted in this subtle, delicate and well written script by the talented Henry Naylor.
· Venue: Gilded Balloon Teviot, 13 Bristo Square, Edinburgh, EH8 9AJ
· Dates: Aug 16-27, times vary
· Tickets: From £12.50 (£11.50 concessions)
· Box Office: 0131 622 6552
· Age category: 14+
Read more about the Edinburgh Festival Fringe in Scottish Field HERE.