Winter warmth marks Scottish Ensemble's 50th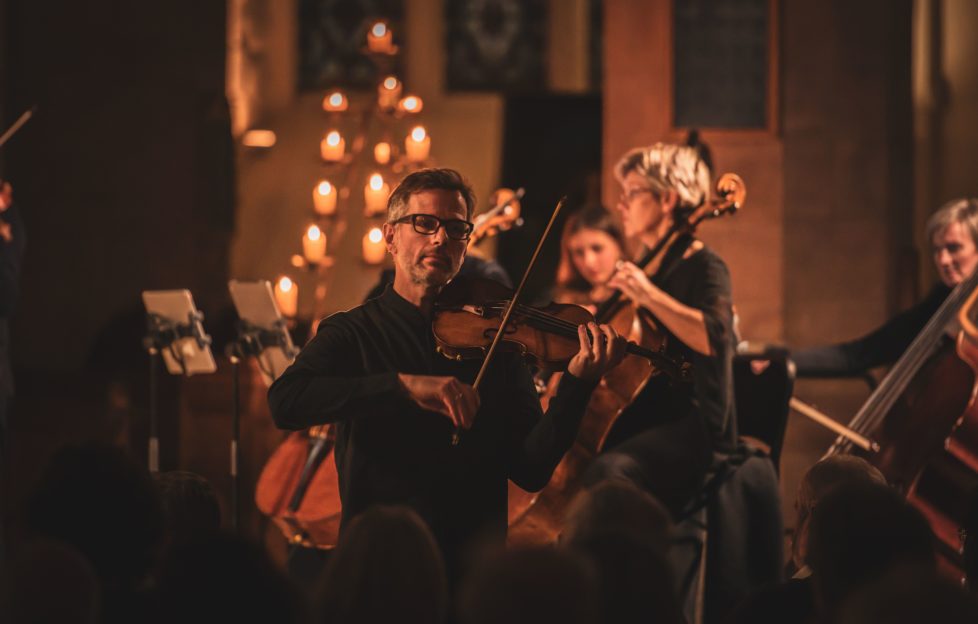 Scottish Ensemble's 'For a Winter's Night' series of Concerts by Candlelight was aptly named for its Edinburgh event, with the howling gales outside driving people off the streets and into the shelter of Greyfriars Kirk.
But there was nothing wintry about the warmth of sound emerging from these exceptional string players as they explored an eclectic repertoire, blending baroque, romantic, contemporary and folk tunes.
Leader and director Jonathan Morton said at the beginning that it was okay to get lost in the music, as the journey through centuries, styles and genres evolved, forging 'unexpected connections'.
And the drift was seamless, from the Medieval mood of Gorecki's Three Pieces in Old Style, to South India (played and arranged by violinist Daniel Pioro) and then to Transylvania, for Bartok's arrangement of Romanian Folk Dances.
There were themes linking the pieces, 19 in all, and in the first half there was an ethereal quality to much of the performance. Even Morton's solo line in Vivaldi's Winter, from The Four Seasons, sounded whispered in soft harmonics, though was nonetheless spellbinding.
Part one ended transcendentally through Tavener's Tears of the Angels. The composer said this music should be 'wrapped in a depth of inner silence', but the seven violins, and pairs of violas, cellos and double basses of the Scottish Ensemble conjured something closer to stillness in the church shadows.
Morton's trills provided the tear drops while players of the class of violist Jane Akins made the muted continuum even more magical.
The second half was primarily devoted to romance, beginning lusciously with the Waltz from one Serenade for Strings (Tchaikovsky's) and progressing dreamily – by way of Walter Gross, Sibelius and Britten – to another, Dvorak's (Larghetto).
It's hard to nominate a highlight from so much variety, but the baton passing from the traditional and centuries-old Shetland fiddle tune, The Day Dawn, plaintively evoked by soloist Alastair Savage at the back of the church, to the lone voice of Morton's Bach (Goldberg Variations No 13) at the front was especially affecting – brilliant programming as well as peerless playing.
How to follow that? With a carol of course, and what better than In the Bleak Midwinter, in another Pioro arrangement, inspired by Holst.
The finale, in the shape of Estonian composer Erkki-Sven Tuur's Insula Deserta, built up a rhythmic momentum in the collective soul of the Scottish Ensemble strings, as if expressly written for them, and sent us back out into the chill night much the mellower.
The Scottish Ensemble, celebrating its 50th anniversary this year, launches a new tour of Scotland on February 3.
Scottish Ensemble, For a Winter's Night, Greyfriars Kirk, Edinburgh, 10 December.