Inverness Castle: sneak peek at designs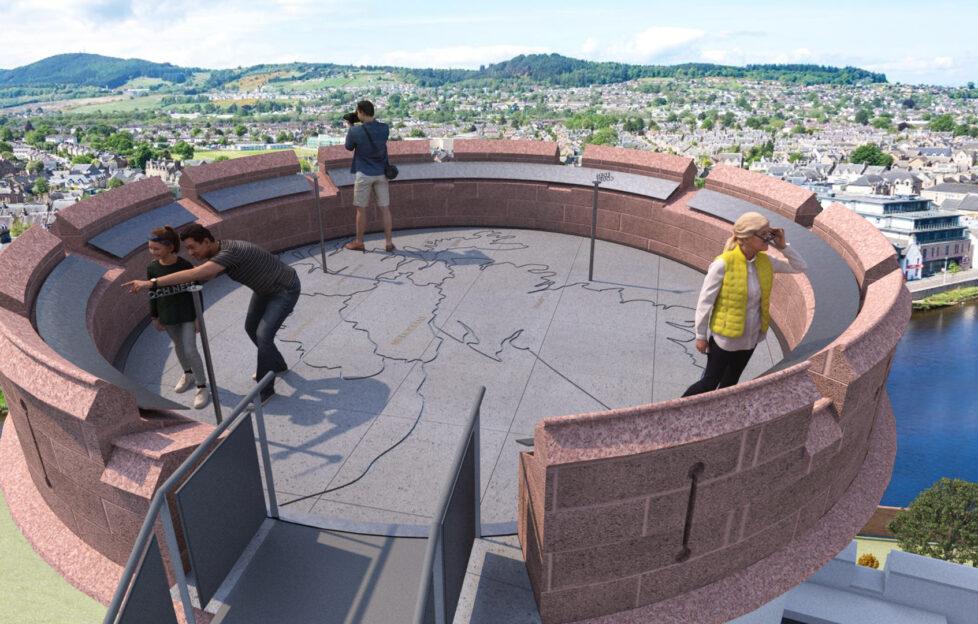 THE £30 million redevelopment of Inverness Castle has taken a step forward with the release of initial concept designs for its south tower and gardens.
The project aims to turn the former court and prison into a tourist attraction.
Mather & Co, the Cheshire-based firm designing the exhibitions, said the castle would use the latest technology to tell the story of the Highlands through its community, culture, heritage, and landscape.
The company's other projects in Scotland have included Glencoe Folk Museum, the Gretna Green Experience, and the Royal & Ancient World Golf Museum in St Andrews.
Further afield, it's been involved in "Downtown Abbey: The Exhibition", the "London 2012: 10-Year Anniversary Exhibition", the Royal Mint Experience, Silverstone Interactive Museum, and Wimbledon Lawn Tennis Museum.
Chief executive Chris Mather said: "We want visitors to be amazed and surprised by the incredible stories collected and inspired to step out into the Highlands to find and create their own stories.
"We are very excited to be able to share with people some of the designs which are going to make Inverness Castle a first-class and compelling destination.
"Our work aims to showcase the rich heritage of the Highlands as well as the Castlehill itself."
The project to redevelop Inverness Castle is part of the wider £315m Highland City Region Deal, which aims to stimulate the area's economy.
Read more stories on Scottish Field's news pages.