Female surgeons celebrated with jewellery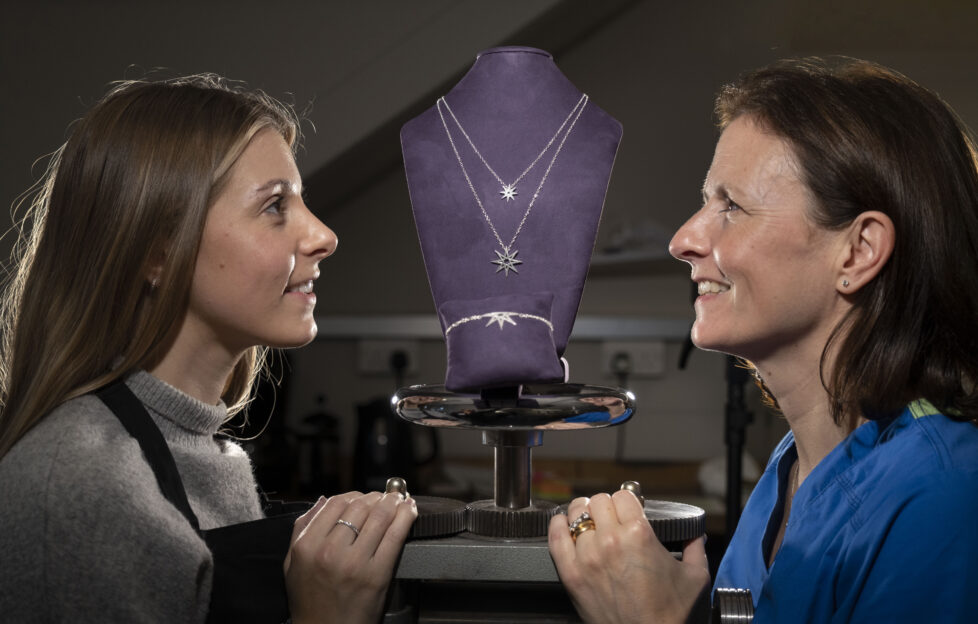 THE Royal College of Surgeons of Edinburgh has worked with jeweller Hamilton & Inches to celebrate its female surgeons.
The Edinburgh jeweller has created a range of earrings, necklaces, and a pin brooch that will go on sale at the college's campus on the capital's Nicolson Street and on its website.
Hamilton & Inches has created awards, medals, and trophies for the college for more than 150 years.
Clare McNaught, the college's honorary secretary, said: "We are thrilled to reveal this exciting collaboration, which has allowed us to create a contemporary collection of jewellery for our members and fellows [that] goes beyond the traditional cufflinks and kilt pins.
"Traditionally, surgery has been seen as a predominately male workforce but, as a college, we see the incredible impact women are having in the surgical sphere every day, and we think it's important to acknowledge and celebrate this.
"This bespoke range beautifully reflects our heritage, whilst mixing the college's history with a contemporary and stylish look and feel."
The range was inspired by the college's sun symbol crest.
McNaught added: "The team at Hamilton & Inches has done a remarkable job in paying tribute to our crest in each of the items.
"I am hugely impressed by the technical expertise and meticulous precision in each of the pieces that we are now proud to reveal to our members.
"The craftsmanship involved in creating each of the high-quality pieces and the years of training required to become a silversmith or goldsmith reminds me of the career journey surgeons go through before qualifying."
Frances Desoisa, business development manager at Hamilton & Inches, said: "We were over the moon when the Royal College of Surgeons of Edinburgh invited us to collaborate with them on this project.
"Each piece has been handcrafted by our trademark silversmiths and goldsmiths, and we are delighted to build on our long-standing partnership with the college, which we look forward to continuing for many years to come."
Some of the pieces commissioned previously from Hamilton & Inches by the college include a silver salver bequeathed to the college in the 1930s, as well as its president's gold badge and chain in 1965.
Read more stories on Scottish Field's news pages.