How one Scots family's idea has helped thousands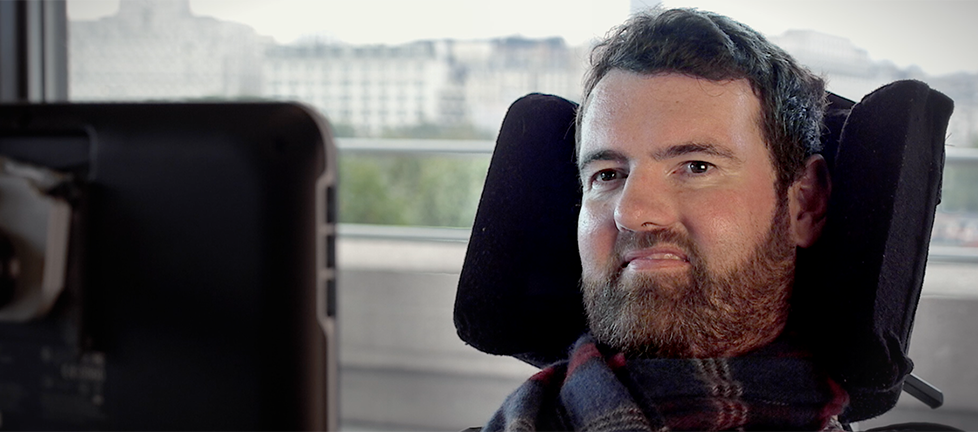 Five years ago, a family sat around a kitchen table in Edinburgh with an idea that would change the way we all think about accessibility.
The MacDonalds' idea was to create a website where disabled people could recommend accessible places to go, but little did they know that Euan's Guide would become an award-winning charity used by thousands of disabled people, their families and carers just a few years later.
Euan MacDonald, the charity's co-founder, is an Edinburgh local who was diagnosed with Motor Neurone Disease (MND) in 2003 at a time when he was living and working in London.
Since his diagnosis, Euan has gone from being ambulant disabled, to a manual wheelchair user and now a powerchair user who uses eye-gaze technology to communicate. After his return to Edinburgh, a series of personal experiences inspired Euan, his sister Kiki and father Donald to start Euan's Guide, the disabled access review website.
In the years that followed Euan's diagnosis, Euan and Kiki had built up a list of 'go to' accessible places around Edinburgh.
They discovered these places through trial-and-error, over long phone calls to restaurants or gig venues they wanted to visit, or by endlessly searching for access information online. Knowing that other disabled people must do the same, they wanted to create a platform for themselves and others to recommend accessible places to go.
Euan's Guide was created in 2013 as a friendly and honest alternative to hours of web searching and phone calls before visiting somewhere new.
Since its creation, the website has accumulated disabled access information for more than six-thousand places submitted by over two-thousand disabled people around the UK and beyond. Disabled access reviews can be submitted for all kinds of places – post offices, hotels, beaches, train stations, museums or anywhere else – and are about each person's own experience of disabled access.
It wasn't long before the charity was noticed by authors J.K. Rowling and Ian Rankin, who described Euan's Guide as 'a friendly and straightforward guide' and 'Trip Advisor with wheels on.'
The late Professor Stephen Hawking also supported the charity and said: 'The site will make a huge difference for people across the UK, giving them a reliable source of information to help plan their leisure, personal and business activities.'
As the popularity of Euan's Guide continued to grow, Euan and Kiki embarked on a new project led by Euan's Guide team member and supporter Paul Ralph.
Powered by Euan's Guide, Disabled Access Day became a beacon for celebrating good disabled access, and thousands of disabled people joined in biannually to try new things and visit new places on the day. The next Disabled Access Day will take place on 16 March, 2019.
With a growing number of places on the website and an expanding team, Euan's Guide moved its headquarters in 2018 to the UK's largest tech incubator in central Edinburgh.
Technology continues to be a major driving force behind the success of the charity, particularly as the entire website has been designed with accessibility in mind. Disabled access reviews can be read and written by people using assistive technologies such as screen readers or Euan's eye-gaze technology, but they do not have to be 'tech savvy' to get involved.
Now, the charity is working hard to improve its website for reviewers and disabled people who are searching for accessible places to go. With a growing network of reviewers and new tech developments on the horizon, the future is looking bright for the disabled access review website.
To get involved, go to www.euansguide.com to review, share and discover accessible places to go.